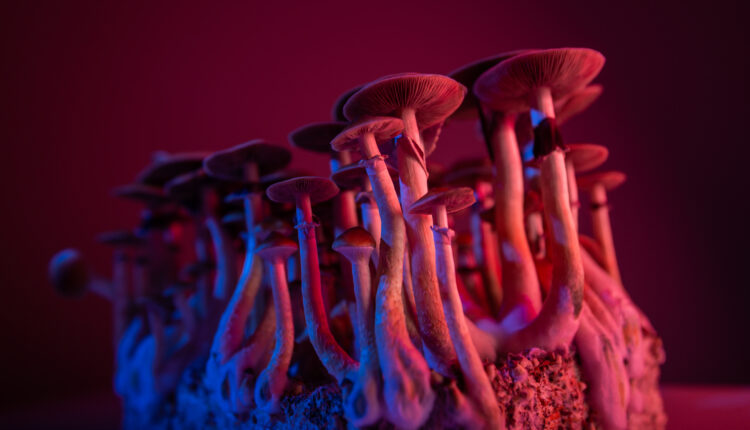 Center to Study the Neuroscience of Psychedelics Launches at Massachusetts General Hospital
Recently, psychedelics have received renewed interest. Companies and researchers have begun reexamining whether psychedelic drugs can benefit individuals with mental illnesses, such as anxiety, depression, ADHD, and PTSD.
One of the latest organizations to join the research and development of psychedelic drugs is the Massachusetts General Hospital — a Harvard Medical School affiliate.
The Center for the Neuroscience of Psychedelics
The Center for the Neuroscience of Psychedelics at the Massachusetts General Hospital is the result of a statewide campaign for psychedelic decriminalization. This campaign mirrors what happened in Oregon during the most recent general election, in which the state voted to decriminalize psychedelic drugs.
Areas in Massachusetts like Cambridge — the home of Harvard and MIT (Massachusetts Institute of Technology) — and Somerville have already decriminalized psychedelics in their cities.
The Center's first study will examine psilocybin. Psilocybin is the active compound in magic mushrooms. The researchers will be examining the effects of this compound for treating depression. The researchers at the Center are particularly interested in exploring what effects psilocybin might have on cognitive and emotional processing.
Why the Center is Interested in Psychedelics
Jerrold F. Rosenbaum, a psychiatrist and Harvard Medical School professor, is the Director for the Center for the Neuroscience of Psychedelics. In speaking with Harvard's news outlet, the Harvard Crimson, Rosenbaum stated that he was motivated to create the Center after attending a talk about the potential of psilocybin.
He was specifically motivated by the potential of psilocybin, especially in helping individuals that had found other treatments for mental illnesses to be ineffective.
Even before the Center was opened, Rosenbaum focused much of his research as a psychiatrist on treatment-resistant patients. He wanted to understand why these patients were resistant to conventional treatments and to find things that could help them.
Fortunately, research into psilocybin has found that it may be able to provide assistance to these patients. It is also more than likely that the research at the Center will confirm this.
What This Means for Psychedelics Investors
Psychedelics have been going through a resurgence. This is the result of a renewed interest in research and the public's changing views on psychedelic drugs. Harvard's Medical School is a respected member of the medical field that is known for its top-notch research. The fact that Harvard has now joined in researching psychedelics speaks to the seriousness of psychedelics and the psychedelics industry as a whole.
With more research being done on psychedelics like psilocybin, the chances grow that psychedelics-based drugs will be able to join the pharmaceutical industry and get approved for sale. If or when this happens, psychedelics investors will likely see their psychedelics stocks skyrocket.
To stay up to date on everything that is happening within the psychedelics industry, especially psychedelics stocks, be sure to check back in with the Dales Report!