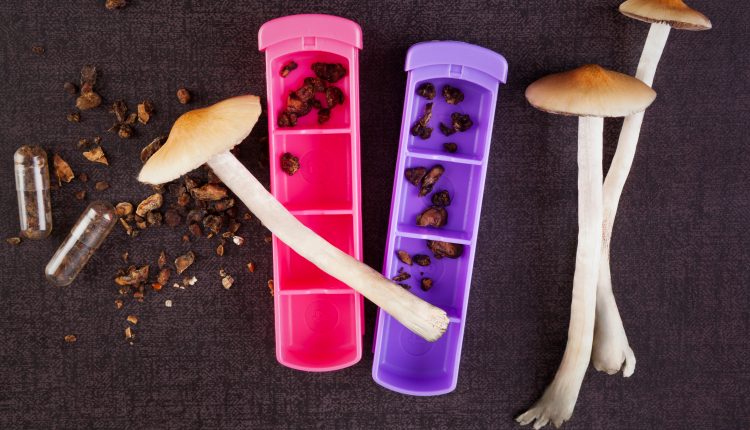 COMPASS Pathways Secures Large Funding To Fund Phase 3 Psilocybin Assisted Therapy Trial
COMPASS Pathways plc (Nasdaq: CMPS) made a significant announcement that could secure most, or all, of the funding needed to conduct their ongoing Phase 3 psilocybin-assisted therapy clinical trial. The company has procured a 9-digit securities purchase agreement with a select group of healthcare-minded investors, which was received well by the market.
The arrangement comprises the issuance of 16,076,750 American Depositary Shares (ADS) plus the equivalent number of purchase warrants. An ADS is a type of financial instrument that allows investors in the United States to indirectly invest in foreign companies' stocks. They are issued by U.S. banks, representing shares of a foreign company's stock that are held on deposit by a foreign custodian bank. ADSs are often used in conjunction with American Depositary Receipts (ADRs), which are certificates representing a specific number of ADSs.
Since COMPASS Pathways is domiciled outside of the United States in the United Kingdom, its 'shares' trade as ADRs in the U.S. The terms "ADS" and "ADRs" are sometimes used interchangeably, but the key distinction is that ADSs represent the actual shares held by the custodian bank, while ADRs are the certificates that represent ownership of the ADSs.
The price tag for this offering is approximately $7.78 per ADS, alongside a corresponding warrant entitling the purchase of a single ADS. Each warrant is set with an exercise price of $9.93 per ADS, encompassing a 30% premium over the most recent sale price. The warrants have a 3-year shelf life from the time of deal closure. The anticipated closure of this financing deal is slated for August 18, 2023, subject to the usual closing conditions.
The deal also comes approximately 6 weeks following a term loan agreement with Hercules Capital Inc. for up to $50 million, filed under the SEC's Form 8-K. 
Leading this transaction are TCGX and Aisling Capital, both investors in the healthcare domain. The ranks of contributors also include established institutional investors such as Vivo Capital, RA Capital, Surveyor Capital, Paradigm BioCapital Advisors LP, Soleus Capital, Armistice Capital, Logos Capital, PFM Health Sciences, Laurion Capital Management and more. Morgan Stanley and TD Cowen have been enlisted as the placement agents.
Upon deal closure, a gross inflow of approximately $125 million will come directly to COMPASS, prior to the subtraction of placement agent commissions and offering-related expenses. An additional $160 million in capital is possible if the deal warrants are fully exercised.
The substantial capital infusion is earmarked for diverse purposes including advancing the pivotal phase 3 clinical program in treatment-resistant depression, bolstering commercial planning efforts, furthering ongoing phase 2 trials addressing anorexia nervosa and post-traumatic stress disorder, augmenting therapeutic approaches with digital technologies, and advancing discovery and preclinical research.
Additionally, these funds will cater to general and administrative expenditures, working capital, and broader corporate imperatives. Combining the anticipated proceeds from this venture with the existing cache of cash and cash equivalents is projected to adequately fuel the current operational roadmap until late 2025.