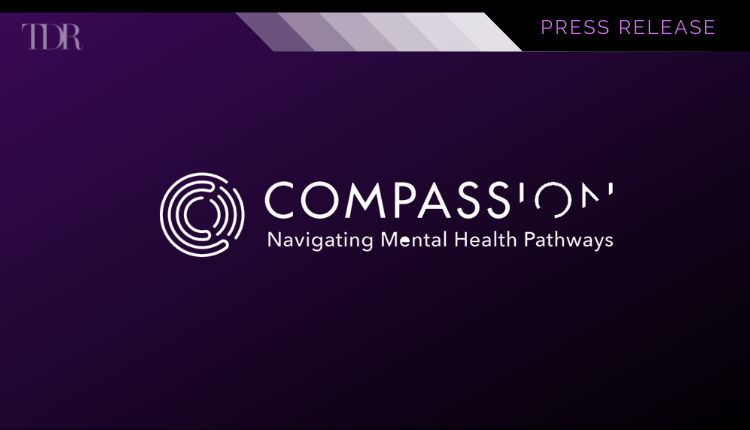 COMPASS Pathways to launch phase II trial of COMP360 psilocybin therapy for post-traumatic stress disorder
COMPASS Pathways plc (NASDAQ: CMPS), a mental health care company dedicated to accelerating patient access to evidence-based innovation in mental health, today announced it will be conducting a phase II clinical trial to assess the safety and tolerability of COMP360 psilocybin therapy in post-traumatic stress disorder (PTSD). The study expands COMPASS's research pipeline in psilocybin therapy with COMP360, the company's proprietary formulation of synthetic psilocybin which COMPASS is currently developing for treatment-resistant depression.  
The phase II, multicentre, fixed-dose open label COMP201 study will enrol 20 participants to evaluate the safety and tolerability of COMP360 psilocybin therapy in people who suffer with PTSD resulting from trauma experienced as adults. The study will begin at The Institute of Psychiatry, Psychology & Neuroscience (IoPPN) at King's College London. Participants will receive a single 25mg dose of COMP360 psilocybin, given in conjunction with specialist psychological support, in line with the COMP360 psilocybin therapy protocol, and will be followed up for 12 weeks. The primary endpoint of the study is to assess the safety of COMP360 psilocybin therapy. Secondary endpoints will measure efficacy in improving PTSD symptoms, functionality, and quality of life.
We have made great progress in developing COMP360 psilocybin therapy for patients suffering with treatment-resistant depression, and are pleased to be able to expand development into the indication of PTSD, another area of significant unmet need. As many as one in 20 people in the UK suffer with PTSD and up to 40% of those are not helped by existing treatments. This is an urgent problem and we are determined to do what we can to transform mental health care and bring new, evidence-based therapies to those who so desperately need them.

George Goldsmith, CEO and Co-founder, COMPASS Pathways
Dr James Rucker, Consultant Psychiatrist and Senior Clinical Lecturer in Psychopharmacology at King's IoPPN, and Principal Investigator of the study, said, "The effects of PTSD can be extremely debilitating and current treatments aren't always effective. The clinical potential of psilocybin therapy is notable and thus a trial investigating it in PTSD is timely and necessary. We hope that, in time, our work will offer a new form of treatment for the severe and distressing symptoms that those with PTSD suffer so much from."
PTSD is a mental health condition that can impact quality of life and lead to diminished cognitive and psychosocial functioning, fractured relationships, inability to maintain employment, substance abuse, high healthcare utilisation costs, increased depression, and suicide risk. People who experience PTSD may relive their traumatic experience(s) through nightmares and flashbacks, have difficulty sleeping, and feel detached or estranged.i
The Adult Psychiatric Morbidity Survey estimated that one in 20 people in the UK suffer from PTSD, with similar rates for men and women.ii The symptoms of PTSD are often severe and long lasting and current treatment approaches are ineffective for many patients. First line treatment includes psychological interventions such as trauma-focused cognitive behavioural therapy followed by pharmacological approaches such as selective serotonin-reuptake inhibitors (SSRIs).iii,iv Unfortunately, about 40% of those with PTSD will not improve with this treatment.v,vi The PTSD Psychopharmacology Working Group recently described current treatment outcomes as "a crisis" and called for novel, effective and efficient trauma-focused interventions to be developed.vii
To view the original press release in its entirety click here