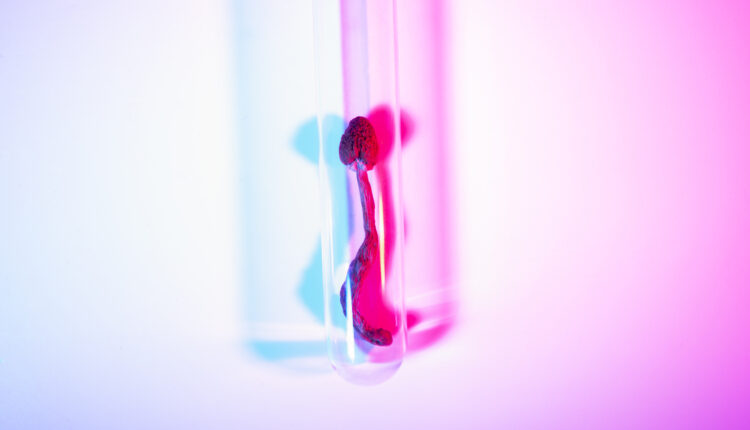 Cybin Adds To Its Industry-Leading Psychedelic Patent Portfolio
Cybin Inc. (NEO: CYBN) (NYSEAMERICAN: CYBN) has added another significant patent acquisition today in its portfolio today. The company announced the issuance of U.S. Patent 11,724,985 by the U.S. Patent and Trademark Office (USPTO), adding to its industry-leading book of intellectual property claims. Cybin's intellectual property portfolio now encompasses 2 granted U.S. patents, and over 50 pending patent applications across 6 patent families.
The patent encompasses claims related to the composition of matter concerning deuterated tryptamines. These claims substantiate the Cybin's ongoing clinical-stage endeavors regarding clinical compound CYB003, a distinct deuterated analog of psilocybin, and CYB004, a deuterated variant of dimethyltryptamine (DMT). The patent also encompasses other pre-clinical initiatives pertaining to major depressive disorder and treatment-resistant depression.
The patent is set to extend exclusivity until the year 2041, and underpins not only the Cybin's ongoing clinical initiatives, but also a range of other pre-clinical undertakings.
Cybin's CYB003 program stands out as a unique investigational pursuit. What sets this molecule apart is its deuterated nature, a structural characteristic that offers the promise of an optimized therapeutic profile. Anticipated benefits include swift onset of effects, abbreviated treatment periods, and efficacy at notably low doses.
Presently, CYB003 is undergoing rigorous evaluation in a Phase 2 clinical trial targeting individuals grappling with moderate to severe MDD. U.S. Food and Drug Administration submission of CYB003 Phase 1/2a data for end of phase 2 meeting expected in Q4 2023,
Simultaneously, Cybin/s CYB004 initiative is centered around an investigational deuterated DMT program, envisioned to address the complex landscape of Generalized Anxiety Disorder. Part C of the three-phase Phase 1 CYB004-E clinical trial is currently underway, assessing intravenous (IV) DMT and CYB004 within a cohort of healthy volunteers.
Topline clinical data readouts are expected in the third or fourth quarter of 2023,
Commenting on this achievement, Doug Drysdale, the Chief Executive Officer of Cybin, expressed his satisfaction, stating, "This composition of matter patent marks a significant milestone for our CYB003 program, amplifying our burgeoning intellectual property arsenal and reinforcing our position at the forefront of pioneering mental health therapeutics. As we diligently progress toward the culmination of our clinical trials later this year, the grant of this patent bolsters our resolve in advancing our mission to provide innovative and enhanced treatment alternatives for those grappling with anxiety and depression."
TDR will have additional coverage of the clinical trial readouts as warranted.