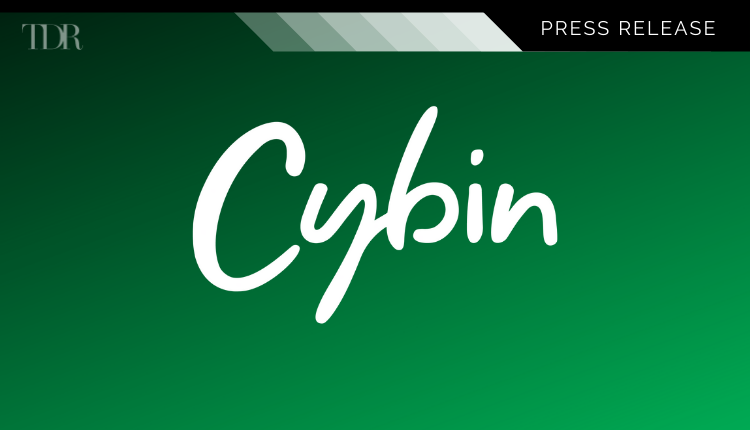 Cybin Advances IND-Enabling Studies of Two Psychedelic Molecules, CYB003 and CYB004 for Investigational New Drug Applications
Cybin Inc. (NEO:CYBN) (OTCMKTS:CLXPF), a biotechnology company focused on progressing psychedelic therapeutics, today announced plans to advance the pre-clinical work for its orally dissolving tablet ("ODT") formulation of CYB003 and its inhaled formulation of CYB004, two of the Company's deuterated tryptamine development candidates. These studies are part of the required U.S. Food and Drug Administration ("FDA") enabling trials for investigational new drug applications ("INDs").
Upon successful completion, the results of the IND-enabling studies will be included in the submissions to the FDA, as well as to other regulatory bodies, such as Health Canada and European Medical Association ("EMA"). The candidates would then advance into Phase 1 human clinical trials for specified psychiatric conditions. Labcorp Drug Development will serve as the pre-clinical research organization for Cybin.
Starting the IND-enabling trials for CYB003 and CYB004 is an exciting and important step forward for Cybin as we progress the study of these molecules. Our scientific team is eager to produce a robust submission to the FDA that will advance our path forward to clinical trials. Once the studies have been completed, we plan to file IND applications, targeting treatment-resistant psychiatric disorders and certain forms of addiction, in 2021.

Doug Drysdale, Chief Executive Officer
The Cybin molecules have been designed to have a faster onset and a shorter duration of action while retaining all of the clinical benefits of psilocybin and other psychedelic compounds in development. They are being developed using proprietary formulations and delivery systems, including an FDA-approved inhalation platform and proprietary ODT technology, with the intention of improving the therapeutic outcomes for a number of psychiatric conditions.
About Cybin
Cybin is a leading biotechnology company focused on progressing psychedelic therapeutics by utilizing proprietary drug discovery platforms, innovative drug delivery systems, novel formulation approaches and treatment regimens for psychiatric disorders.
To view the original press release in its entirety click here