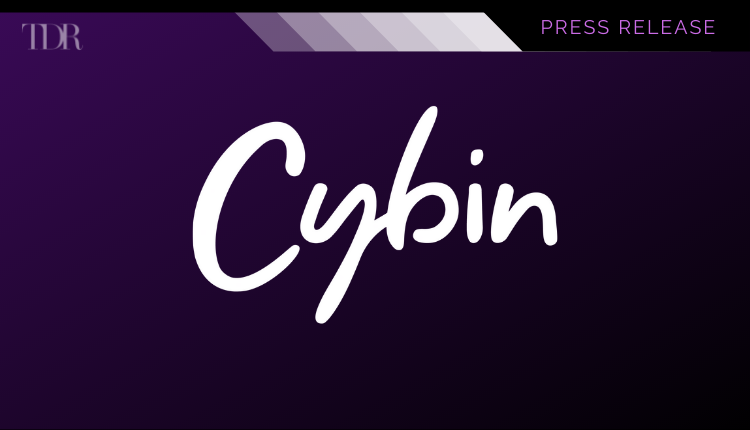 Cybin Announcement: Shorter Trips Equal More Access?
Cybin announced positive data demonstrating significant advantages over oral psilocybin for the treatment of mental health with CYB003.
With less patient variability, faster onset of action, shorter duration of effect and improved brain penetration, Cybin Inc. (NEO: CYBN) (OTCMKTS: CLXPF)—a biopharmaceutical company focused on progressing "Psychedelics to TherapeuticsTM"—is ushering a new wave of psilocybin efficacy. Access is a big question in the psychedelics industry, as costs for therapy sessions remain high and often out of reach. The company's announcement provides a positive pathway that not only demonstrates multiple advantages for its newly developed novel deuterated psilocybin analog over oral psilocybin, but what might be one of many necessary solutions for reducing costs for the treatment of mental health.
"This has been a historic week for the evolution of psychedelics into therapeutics. The first large clinical study of psilocybin yielded positive efficacy results in depressive patients, while the first next-generation psilocybin analog, Cybin's CYB003, demonstrated the potential to cut clinic times in half, while reducing the potential for side effects and adverse events. Collectively these data indicate a clear path for CYB003 to become the first true psychedelic therapeutic to enter clinical studies in early 2022. We look forward to sharing more about Cybin's progress at the upcoming Jefferies Healthcare Conference."

Doug Drysdale, Cybin's Chief Executive Officer
Are six-hour mushroom trips with a 45-minute onset a thing of the past?

In a therapeutic setting, this route makes sense in order to reduce costs.

At the Wonderland conference in Miami, Cybin announced a proprietary drug in development, aptly named CYB003, that mimics psilocybin—with multiple advantages.

For context, the current global cost to the economy due to mental health disorders is $2.5 trillion.

If psilocybin as it is—which has shown promise as a potential treatment for depression, anxiety, and alcohol use disorder—were made available as part of therapy, sessions would take all day, as the effects can last hours. This would still be costly.
However, according to data from pre-clinical studies, Cybin's CYB003, lasts half as long and comes on twice as fast as traditional psilocybin, which means patient and therapist can get to deep work quicker, and a greater number of people can be treated in a day.

Plus, CYB003 is less likely to cause nausea, and has less variability (meaning the effects are more predictable).
In multi-species pre-clinical studies, the Company's deuterated psilocybin analog from its CYB003 program demonstrates:
• a 50% reduction in variability compared to oral psilocybin; indicates potential for more accurate dosing in patients with MDD and AUD;
• a 50% reduction in dose compared to oral psilocybin; indicates potential to maintain equivalent efficacy while reducing side effects, such as nausea, in patients with MDD and AUD;
• a 50% shorter time to onset when compared to oral psilocybin; indicates potential for shorter duration of treatment, lower inter-subject variability, better therapeutic control and safety, leading to a better patient experience, with lower cost and scalability; and
• nearly double brain penetration when compared to oral psilocybin; indicates potential for a less variable treatment response, a lower dose therapeutic effect, and reduced patient side effects.
The deuterated psilocybin analog in CYB003 has the potential to reduce time and resource burden on patients, providers and payers, and possibly improving scalability and accessibility from the following conclusions:
• faster onset of action equates to less down time in the clinic before effects begin;
• half the duration of effect translates to shorter clinic days or more patients per day;
• more predictable dose effects create a safer and more effective patient response;
• lowered peripheral exposure diminishes the risk of nausea; and
• better brain penetration suggests lower overall dose needed to achieve clinical efficacy.
The presentation showcasing the Company's is noqw available on the Cybin website.
To read the rest of the Press Release in its entirety, click here.