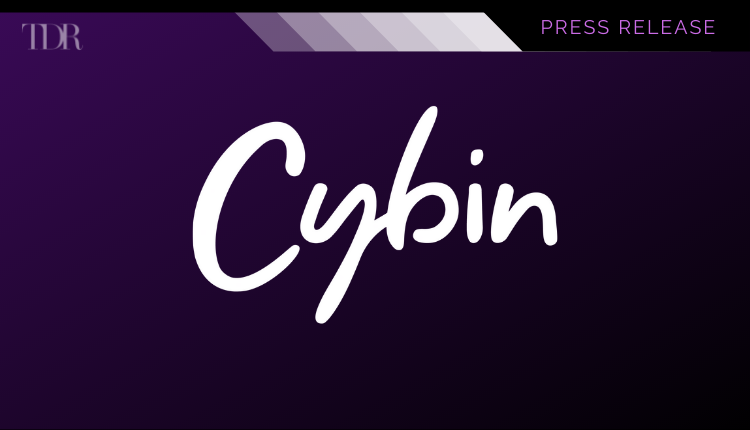 Cybin Announces Positive CYB004 Data Demonstrating Significant Advantages Over Intravenous and Inhaled DMT
Cybin Inc. (NEO:CYBN)(OTCMKTS: CLXPF), a biopharmaceutical company focused on progressing "Psychedelics to TherapeuticsTM", today announced positive preclinical data from a pharmacokinetic study evaluating its proprietary deuterated dimethyltryptamine (DMT) molecule, CYB004, delivered via inhalation. Specifically, inhaled CYB004 demonstrated significant advantages over both IV DMT and inhaled DMT, including longer duration of action, and improved bioavailability. The study also demonstrated that inhaled CYB004 showed a similar onset of effect and dose profile to IV DMT. These data may support the potential for inhalation as a viable and well-controlled delivery system of therapeutic psychedelics. Cybin is currently developing CYB004 for the treatment of anxiety disorders.
In many studies, DMT has shown to be a promising and effective psychedelic for the treatment of mental health issues. However, known side effects like disorientation and anxiety and its mode of administration have historically hindered its use and availability. CYB004 via inhalation may solve these challenges and finally support a clinical path forward for this important therapeutic. As part of Cybin's overall mission to create safe and effective psychedelic-based therapeutics, inhaled CYB004 is being developed to potentially overcome the limitations of IV DMT and become an important treatment option for anxiety disorders for patients and physicians.

Doug Drysdale, Chief Executive Officer of Cybin
Based on preclinical results, inhaled CYB004 demonstrated:
Approximately 2000% improved bioavailability compared with orally administered DMT, which is known to have limited to no oral bioavailability
Approximately 41% improved bioavailability compared with inhaled DMT
Approximately 300% longer duration of effect when compared with IV DMT, indicating potential to extend therapeutic window
Rapid onset of effect and similar low variability equivalent to IV DMT
"Cybin's approach to psychedelic drug development enables the control of many biological factors, including improving the way a drug is metabolized and managing some adverse effects. In its natural form, DMT is unstable and not orally bioavailable. Based on these preclinical studies, we believe CYB004 has the potential to overcome these issues. These results also provide strong evidence that an inhaled delivery mode may be able to address the limitations of IV DMT and could be widely applicable to a variety of psychedelics," concluded Drysdale.
The Company plans to submit a regulatory filing for a pilot study in the second quarter of 2022 and to initiate the pilot study in the third quarter of 2022.
CYB004 is a new chemical entity for which a patent was issued by the U.S. Patent and Trademark Office in February 2022. The allowed claims include a range of deuterated forms of DMT and 5-MeO-DMT. The composition of matter patent is expected to expire in 2041 before consideration of any patent term extensions.
The Company also recently announced that the World Intellectual Property Organization published an international patent application covering a range of inhalation delivery methods across multiple psychedelic molecules, including inhaled CYB004, further strengthening its intellectual property portfolio of psychedelic-based programs.
To read the rest of the Press Release in its entirety, click here