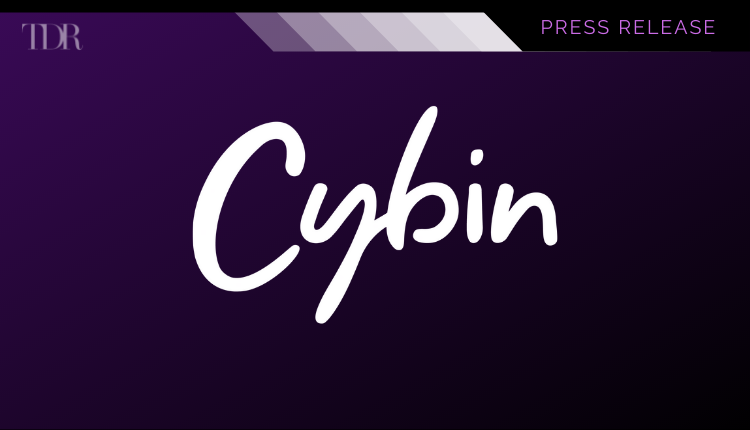 Cybin Announces Roster of 28 Expert Faculty and Advisors for its EMBARK Psychedelic Facilitator Training Program
Cybin Inc.(NEO:CYBN)(OTCMKTS:CLXPF), a biopharmaceutical company focused on progressing "Psychedelics to Therapeutics™", today announced the team of 28 esteemed faculty and advisors who will lead the Company's EMBARK Psychedelic Facilitator Training Program. Recognizing the crucial importance of supporting psychedelic study facilitators with quality training, Cybin has brought together recognized leaders and senior psychedelic-assisted psychotherapy trainers from leading universities and psychedelic research and training organizations.
For EMBARK, we have set out to build an extraordinary training program in psychedelic-assisted psychotherapy. We don't think a single person holds all the answers. Instead, we have gathered together the wisdom of 28 of the world's leading experts in psychedelic practice as teachers, supervisors, and advisors for our program. They are the recognized leaders in their fields, and I'm deeply grateful for their skill, integrity, and heartfelt teachings.

Dr. Alex Belser, Chief Clinical Officer at Cybin
EMBARK is a leading-edge model of psychedelic-assisted psychotherapy co-developed by Alex Belser, PhD, and Bill Brennan, PhD. EMBARK provides six clinical domains (Existential-Spiritual, Mindfulness, Body Aware, Affective-Cognitive, Relational, and Keeping Momentum). Additionally, EMBARK is built upon four care cornerstones: trauma-informed care, culturally-informed care, ethically rigorous care, and collective care.
"Because of the multi-dimensional, profound content of psychedelic-assisted psychotherapy sessions, a training to prepare therapists to do this work requires more ethical education than what is offered by the traditional, stand-alone ethics lecture. Cybin's EMBARK accepted that challenge and created a program in which ethical inquiry undergirds all of its programming," said Kylea Taylor, LMFT, author of The Ethics of Caring and creator of InnerEthics®.
EMBARK faculty members include:
Anthony Back, MD, Professor of Medicine at the University of Washington in Seattle, and the Fred Hutchinson Cancer Research Center. He is the Principal Investigator for a Phase 2 clinical trial to treat frontline clinicians experiencing COVID-related burnout and distress.
Alex Belser, PhD, co-creator of EMBARK, Chief Clinical Officer at Cybin, Chair of Cybin's Clinical Advisory Board, and Co-Investigator on a psilocybin clinical trial at Yale University.
Bill Brennan, PhD, co-creator of EMBARK and author researching best practices for psychedelic psychotherapy.
NiCole T. Buchanan, PhD, Clinical-Community Psychologist, Professor, and Justice, Equity, Diversity, and Inclusion (JEDI) consultant.
Stacia Butterfield, certified Holotropic Breathwork practitioner and a teacher with Grof Transpersonal Training.
Jeffrey Guss, MD, psychiatrist, psychoanalyst, researcher and teacher specializing in psychoanalytic therapy and psychedelic therapy. He is a Lead Trainer at Fluence and Clinical Assistant Professor of Psychiatry at the NYU School of Medicine.
Amir Inamdar, MBBS, DNB (Psych), MFPM, psychiatrist, pharmaceutical physician, drug developer and Cybin's Chief Medical Officer.
Alex Kelman, PhD, Senior Director for the EMBARK Training Program and Attending Psychologist and Assistant Clinical Professor at the University of California, Los Angeles.
Adele Lafrance, PhD, developer of emotion-focused treatment modalities, and Strategic Lead and Clinical Investigator for MDMA-Assisted Therapy Research
Manuela Mischke-Reeds, MA, MFT, somatic psychotherapist and teacher, co-director of the Hakomi Institute of California, Chief Mental Health Officer at Abroad.
Marcela Ot'alora, G, MA, LPC, trainer, researcher and advocate for the safe and ethical use of psychedelic therapy. She is a lead trainer for the MAPS MDMA Therapy Training Program.
Florie St. Aime, LCSW, invites others into liberation practices through social justice organizing, group facilitation, individual psychotherapy, supervision and holding sacred space.
Kylea Taylor, MFT, created and teaches InnerEthics®, a self-reflective approach to ethics education that she first described in her book The Ethics of Caring.
Advisors, Clinical Supervisors, and Subject Matter Experts include:
Melissa Field, Senior Manager of Clinical Process and Training at Cybin.
Ingmar Gorman, PhD, CEO and Co-Founder of Fluence, a clinical psychologist, and former site Co-Principal Investigator and therapist for MAPS MDMA-assisted psychotherapy trials.
Charlotte Harrison, clinical trial consultant collaborating with the Cybin team on protocol and training development. She has worked in clinical research for over a decade, including overseeing MAPS' MDMA-assisted psychotherapy program.
Diane Hollman, Senior Director of Clinical Alliances at Cybin.
Franklin King, MD, Instructor at Harvard Medical School and psychiatrist at Massachusetts General Hospital where he serves as the Director of Training and Education at the Center for Neuroscience of Psychedelics.
Robert Krause, DNP APRN-BC, Co-director of Centered PLLC, researcher, therapist, and educator. He has lectured at Yale University and is visiting faculty in the Consciousness Studies Department at the Graduate Institute. A graduate of CIIS's founding cohort in Psychedelic Assisted Therapy, he is also a MAPS therapist in an expanded access protocol.
John Krystal, MD, Chair at Yale University's Department of Psychiatry and Co-Director of Yale's Center for Clinical Investigation.
Dennis McKenna, PhD, author or co-author of three books and over 50 peer-reviewed papers on the chemistry, ethnopharmacology, and neuroscience of psychedelics, as well as other botanical medicines. He is a founding board member of Heffter Research Institute, and the founder and President of the McKenna Academy of Natural Philosophy, which is focused on psychedelic education and the preservation of traditional knowledge, facilitating its integration with scientific knowledge.
Elizabeth Nielson, PhD, CVO and Co-Founder of Fluence, a site Co-Principal Investigator and therapist for MAPS MDMA-assisted psychotherapy trials, and an investigator in NYU's study of psilocybin-assisted psychotherapy for Alcohol Use Disorder.
Sarah Scheld, MA, EMBARK Training Program Consultant.
Jordan Sloshower, MD, MSc, psychiatrist and researcher at Yale University where he serves as an investigator and therapist in several clinical trials of psilocybin-assisted therapy. Jordan is also a clinical investigator in MAPS' Expanded Access Program for MDMA-assisted therapy of PTSD and serves as a lead trainer with Usona Institute's psilocybin facilitator training program.
Andrew Solomon, PhD, professor of clinical psychology at Columbia and a lecturer in psychiatry at Yale, is the National Book Award-winning author of The Noonday Demon and Far from the Tree, a writer for The New Yorker, and a writer and speaker on politics, psychology, and the arts.
Cybin's Clinical Advisory Board includes:
Anthony Back, MD, Professor of Medicine at the University of Washington School of Medicine in Seattle and the Fred Hutchinson Cancer Research Center. He is the Principal Investigator for a Phase 2 clinical trial to treat frontline clinicians experiencing COVID-related burnout and distress.
Alex Belser, PhD, Chief Clinical Officer at Cybin and Chair of Cybin's Clinical Advisory Board.
Maurizio Fava, MD, Psychiatrist-in-Chief in the Department of Psychiatry at Massachusetts General Hospital, and an Associate Dean for Clinical and Translational Research at Harvard Medical School.
Tom Laughren, MD, Director at Laughren Psychopharm Consulting, LLC, and the Former Director of FDA's Division of Psychiatry Products.
Lynn Marie Morski, MD, JD, President of the Psychedelic Medicine Association.
Cybin launched the EMBARK Psychedelic Facilitator Training Program for study facilitators in October 2021. The program offers psychedelic clinical trial facilitators the foundational training needed to provide skillful and ethical care to treat participants receiving psychedelic-assisted therapy. The curriculum prepares facilitators to work with a range of experiences that may arise for participants in each domain, and to ground their work in each care cornerstone.
For more information on the EMBARK program, please click here.
To read the rest of the Press Release in its entirety, click here