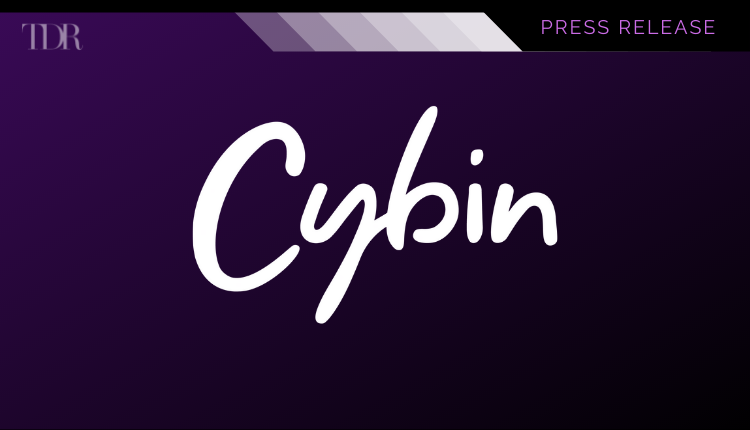 Cybin Awarded Notice of Allowance from U.S. Patent and Trademark Office for CYB004 (Deuterated Psychedelic Tryptamine) for the Treatment of Anxiety Disorders
Cybin Inc. (NEO: CYBN) (OTCMKTS: CLXPF), a biopharmaceutical company focused on progressing "Psychedelics to Therapeutics TM" today announced that it has been awarded a Notice of Allowance from the U.S. Patent and Trademark Office ("USPTO") for patent application No. 17/394,038 related to CYB004, the Company's investigational deuterated psychedelic tryptamine compound for the potential treatment of anxiety disorders. The allowed claims include other forms of deuterated psychedelic tryptamine, notably certain deuterated forms of DMT and 5-MeO-DMT. The patent, which is expected to expire in 2041 before consideration of any patent term extensions, covers composition of matter for the CYB004 drug substance as a putative new chemical entity.
The receipt of this Notice of Allowance from the USPTO represents an important milestone in expanding our intellectual property portfolio progressing psychedelics to therapeutics for the countless patients in need, and strongly demonstrates the Company's dedication to the discovery and development of differentiated psychedelic-based compounds for addressing mental health. Once issued, this patent may have the opportunity to cover a broad range of claims supporting our IP in psychedelic medicine and further strengthen our emerging best-in-class position in this evolving industry.

Doug Drysdale, Chief Executive Officer of Cybin
According to the U.S. National Institute of Mental Health, anxiety disorders are one of the most common mental illnesses in the U.S., affecting 40 million adults, or approximately 18% of the population every year1. Despite the availability of many prescription medicines, these treatments are not equally efficacious in all patients with up to 50% of patients with general anxiety disorder failing to respond to first line treatments2. Current standardized treatments for anxiety disorders also require chronic administration of medicines that have a long time to onset and present several potential side effects including weight gain, gastrointestinal disturbances, sexual dysfunction and withdrawal symptoms.
"CYB004 is a proprietary deuterated psychedelic tryptamine that has the potential to effectively treat anxiety disorders without the well-known side effects of the current treatment landscape," concluded Drysdale.
Cybin continues to pursue multiple opportunities to secure and support its patent position for research and development evaluating deuterated tryptamines for future psychedelic-based treatments for mental illnesses.
To read the rest of the Press Release in its entirety, click here.