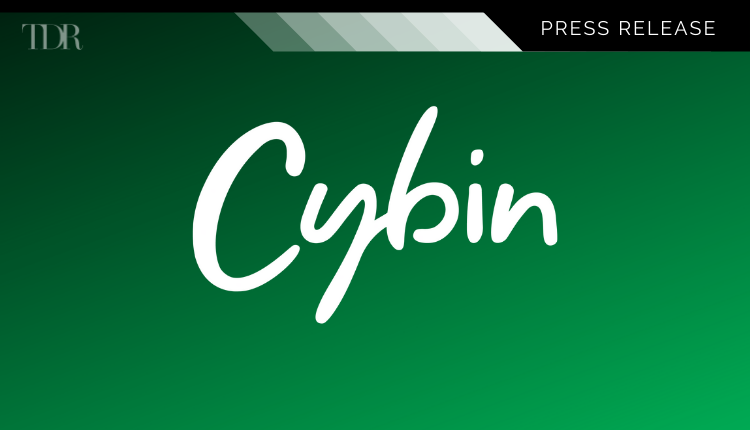 Cybin Demonstrates Proof of Concept of Its Deuterated Tryptamine
Cybin Inc. (OTCMKTS:CLXPF), a biotechnology company focused on progressing psychedelic therapeutics, today announced that it has successfully demonstrated Proof of Concept for its deuterated tryptamine programs, CYB003 and CYB004, for the treatment of depression and addiction.
Multiple long-acting psychedelic treatments have been granted Breakthrough Therapy Designation by the U.S. Food and Drug Administration ("FDA"). However, these potential treatments produce psychedelic effects that can last for extended periods of time, presenting challenges to patient access and potentially to payer reimbursement. To overcome these scalability issues, Cybin is working to optimize the duration of action of its treatments through the selective deuteration of several short-acting psychedelic tryptamines.
This Proof-of-Concept data provides strong support for progressing Cybin's drug development candidates, CYB003 and CYB004, towards investigational new drug ("IND") filings with the FDA.

Doug Drysdale, CEO of Cybin
An evaluation of the Company's portfolio of psychedelic tryptamine molecules confirms that selective deuteration retains the full therapeutic pharmacology across a panel of serotonin receptors that is seen with the non-deuterated parent molecules. This Proof of Concept was demonstrated using the CEREP 5-HT selectivity panel. Previously published data have confirmed that the principal effect of deuteration has led to improved pharmacokinetics consistent with potential improvement of therapeutic benefit.1
Preliminary studies using an animal model of psychedelic action have also confirmed that deuteration modifies the pharmacokinetic profile, while retaining the therapeutic potential of these psychedelic molecules in the model.
To view the original press release in its entirety click here