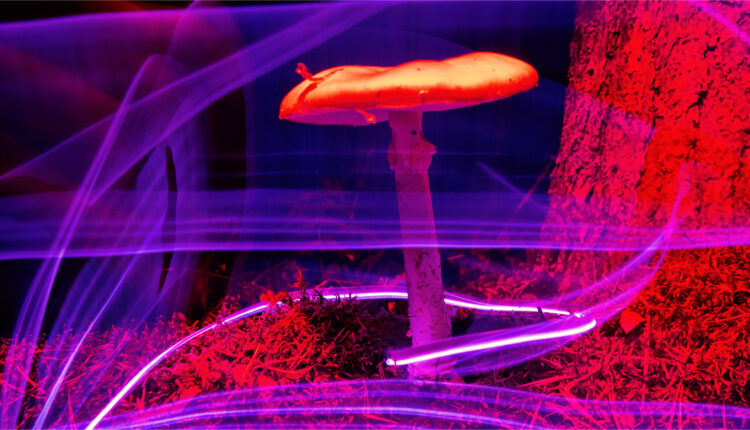 Cybin Inc (NEO:CYBN) Receives Conditional Listing On NYSE American Exchange
Cybin Inc, the Toronto-based biotech company helping to drive the advancements of psychedelic therapeutics, has been approved for a conditional listing on the NYSE American LLC stock exchange. Pending approval, it is expected that Cybin Inc. stock would continue to trade with the CYBN ticker it used on the NEO Aequitas Exchange.
This news sees Cybin become the latest firm in the psychedelics space to request admittance onto a major global exchange. Psychadelic drug developing firms COMPASS Pathways, Field Trip Health, and MindMed have all made similar moves.
In an official press release, Cybin CEO Doug Drysdale shared his thoughts on the uplisting and its potential impact on the development form.
"Conditional listing approval on the NYSE American is an important milestone in Cybin's growth journey. We expect expanded access to investors to further fuel our mission to develop revolutionary psychedelic therapeutics for patients suffering from mental health conditions."
Cybin made its financial market debut on the NEO Aequitas Exchange in November of 2020, and admittance onto one of the larger exchanges would be seen as a significant advancement for the psychedelics sector as a whole.
"Welcome to the dance boys" lauded one poster in Reddit's ShroomStocks forum.
Another poster reminded the community of the impact a similar announcement had on MindMed stock prices.
"It will be interesting to see what (Cybin) does the next couple days. (MindMed) went 100% on this same announcement but it was far from all-time highs at the time of announcement and was on a down trend. Exciting times!"
Cybin has been a popular target for those investing in the psychedelic therapeutics space, and while the stock currently trades at $2.83 USD a share, analysts at Canaccord Genuity have set an end-of-year price target of $6.37 USD ($8 CAD).
Analysts at Roth Capital Partners went even further, giving Cybin Inc. a $10 USD price target.
In setting these lofty price targets, analysts cited the innovativeness in Cybin's drug development program, most notably in the deuterated form.
Without giving you a chemistry lesson, Cybin aims to better control the way a consumer's body absorbs and interacts with a drug, psilocybin in this case, by molecularly adjusting the structure of the drug itself.
This would allow for better control over trip durations, giving consumers a more consistent product and one that better meets their needs.
Cybin is also using an oral strip dispensary system that further adjusts the timeframe in which the drug takes effect. This is made possible by allowing the active chemicals to bypass the digestive metabolic process and giving both the consumer and manufacturer better control over the drug's effect on the human body.
While analysts did list potential risks for the stock, the concerns mostly related to the industry as a whole and applied to all psychedelic firms. These are mostly related to legislative advancements, regulatory restrictions, and overall public opinion on the use of psychedelics altogether.
These concerns, while valid, are gradually losing weight, as decriminalization and even legalization has taken effect in a handful of US jurisdictions.
Increased funding into the mental and physical benefits associated with psilocybin has also seen some of the most reputable research centers and medical experts come out in open support of the industry.
The innovative approach coming from the teams at Cybin puts the firm in a prime position to patent and corner specific means of manipulating the drug's chemical compound and the way it is delivered.