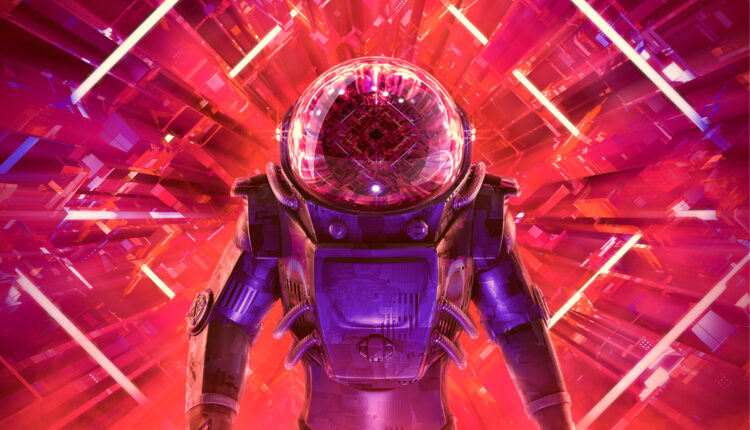 MindMed, COMPASS Pathways Not The Only Psychedelic Companies To Watch In 2H 2021
It has been a great first half of the year in the psychedelics industry. From the rip-roaring rally to start the year to the New England Journal of Medicine study in which psilocybin compared well against a popular SSRI depression drug, it was an eventful news cycle. While the sector's biggest companies captured most the attention, we'd like to focus on a name which could be poised to move in the second half of 2021.
But before we go there, we look at the sector's two main players and the major initiatives ongoing in the first half of 2021.
MindMed
As one of the better performing psychedelic stocks in the first half of 2021 (+13.11%; as high as +89.18% on a trough to peak basis) MindMed captured the bulk of the sector's attention. The company advanced several pre-clinical and trial initiatives, uplisted to the Nasdaq stock exchange, and made a change at the CEO level. It is also by far the most actively traded and widely-followed sector company, with an average daily volume of 10.62 million shares and 20.6K reddit forum subscribers, respectively. At the close on July 2, 2021, the stock had gained almost 12-fold from final pre-public financing price of $0.33/share.
As one of the most diversified psychedelic companies (hallucinogenic and non-hallucinogenic) in the space, MindMed has many projects on the go. However, two co-lead projects in particular are receiving the bulk of investor and analyst attention.
MindMed's first priority trial in Project Lucy for the treatment of anxiety and depressive disorders through the application of LSD. The company is on target to formally submit its Investigational New Drug (IND) application for the project in Q3 2021, and expects to launch its Phase 2b clinical trial shortly thereafter in Q4 2021. MindMed is seeking to enroll 200 patients across multiple location in the United States, with endpoints not expected until the second half of 2023. Project Lucy is expressly indicated in Canaccord Genuity's valuation model in the research that they have provided.
MindMed's second co-lead study is Project Layla, which is focused on opioid withdrawal treatment, the treatment of opioid use disorder, and the treatment of other substance use disorders. The compound used in the Phase 1 study is 18-Methoxycoronaridine (18-MC), a non-hallucinogenic synthetic derivative of the psychedelic substance ibogaine. The Phase 1 clinical trial being conducted at a single clinical research site in Perth, Australia, a total of 55 subjects have been administered 18-MC at doses ranging from 4 to 150 mg BID. Once the dosing range has been established, a Phase 2a study is planned for the second half of 2021.
So as we can see, TDR expects both of MindMed's primary clinical research projects to be in the news in the second half of 2021. Project Lucy is expected to begin enrollment, while Project Layla is expect to advance in a Phase 2a trial upon completion of its dosing range trial. We will provide additional coverage as events warrant.
COMPASS Pathways
COMPASS Pathways offers a novel depression care delivery model using its proprietary psilocybin formulation, COMP360. The company has the most advanced trial among all publicly-traded psychedelic companies, with approximately 230 patients executing a Phase 2b assisted-therapy trial, across 22 trial sites in 10 countries.
The trial is a randomized controlled, double-blinded, dose-ranging study, investigating the safety and efficacy of psilocybin therapy and comparing a 25mg and 10mg dose of COMP360 psilocybin with a 1mg dose, administered in conjunction with psychological support from specially trained therapists. Patients are followed-up for 12 weeks after their psilocybin session and graded on the Montgomery Asberg Depression Rating Scale (MADRS). MADRS is a clinician-rated scale measuring depression severity, consisting of 10 items, each scored from 0 (normal) to 6 (severe), for a total possible score of 60.
Recently, the company announced that the trial has now been closed, with only enrolled patients in the run-in period who have yet to receive their final psilocybin therapy sessions remaining. This is expected to be completed by July 8, 2021.
Now that COMPASS Pathways has almost completed the study and confirmed endpoint data is on track for late 2021, it will be a lightening rod for investor activity leading up to the published results. In our view, they have the potential to catalyze the sector in either direction, depending on whether endpoint results are met. Positive results could lead to a profound industry rally, as it would be the biggest study to affirm the positive therapeutic effects of psilocybin since the industry's genesis. The stock will be a big mover either way upon study release.
Tryp Therapeutics
Although not among the market cap companies in the space, Tryp Therapeutics is one to watch in the second half of 2021. The La Jolla, CA based drug development company is poised to advance research on its psilocybin-for-Neuropsychiatric Disorders (PFN) program that includes TRP-8802, and TRP-8803, a proprietary formulation with novel method of administration. If all goes according to plan, at least two Phase 2a trials will be initiated this half—possibly in the third quarter.
Tryp's PFN compound TRP-8802 will also be used to explore the treatment of eating disorders. In collaboration with Research Organization Fluence, Tryp is driving towards an upcoming Phase 2a clinical trial for eating disorders with Jennifer Miller, M.D., at the University of Florida. Fluence will consult on the design of psychotherapy protocols for the treatment and will provide extensive training for the therapists conducting the trial. The company believes that certain eating disorders—including binge eating and hypothalamic obesity—have limited treatment options and could respond favorably to the neuroplasticity effects of TRP-8802.
Dr. Jennifer Miller and CEO Dr. Jim Gilligan have previously joined TDR to talk about the exciting work Tryp is doing in this research arena:
Tryp Therapeutics is also researching TRP-8802 for chronic pain conditions. While the main target is fibromyalgia—a condition affecting 4 million people that causes chronic pain, sleep problems, fatigue, and emotional distress—there are least a half dozen sub indications that are on the company's radar. In selecting chronic pain conditions that are predominantly inflammatory in nature, Tryp is looking at things differently than most companies researching psilocybin.
Contract Research Organization Clinlogix has been obtained to support both Phase 2a clinical trials for eating disorders and fibromyalgia.
From an investor point of view, the market may not be sufficiently appreciating Tryp's full pipeline potential. Naturally, while biotech companies in the pre-clinical stage don't generally receive the same attention as those in Phased trial stage, Tryp should be making the crossover soon. And when it does, its market cap could begin more accurately reflecting those in its immediate peer group.
| | | | |
| --- | --- | --- | --- |
| Company | Trial Phase | Indication | Market Cap s/o |
| Atai Life Sciences | Phase 2a | Cognitive impairment associated with schizophrenia (via Recognify) | US$2.73B |
| Mind Medicine | Phase 2a/2b | Adult ADHD, Anxiety | US$1.55B |
| COMPASS Pathways | Phase 2b | Treatment resistant depression | US$1.54B |
| Cybin Inc. | Phase 2a/2b | Major depressive disorder | C$393.3M |
| Seelos Therapeutics | Phase 2 | Major depressive disorder | US$286.7M |
| Small Pharma | Phase 1/2a | Major depressive disorder | $142.6M |
| Mydecine Innovations | Phase 2a | PTSD | C$95.1M |
| Tryp Therapeutics | Two Phase 2a trials expected in 2H 2021 | Fibromyalgia, Eating Disorders | C$35.1M |
We also note that Tryp Therapeutics' executive team is deeply experienced is traditional and experimental pharmaceutical domains. Combined, the team has over 70 years of direct industry expertise, holding leadership positions at Tier-1 organization such as Genzyme, Dow Chemical and ImmunoPrecise. Given the specialized technical expertise that is required to maneuver through the U.S. Food & Drug Administration bureaucracy, the importance of Key Opinion Leaders (KOLs) cannot be understated.
Either way, Tryp Therapeutics might be one company to watch in the second half of 2021. Whether its the possibility of itself initiating two Phase 2 trials, or piggybacking off of potentially strong COMPASS Phase 2b endpoints with the rest of the sector, Tryp is poised to play second-fiddle no longer.