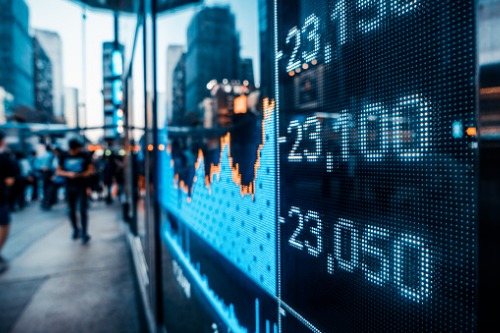 Elemental Advisors Announces PSYK ETF
Elemental Advisors has announced an intriguing new psychedelics ETF will soon be available to psychedelics investors.  This ETF will trade under the symbol of PSYK on the New York Stock Exchange (NYSE).  PSYK is a thematic fund that moves in unison with the Enhanced Consciousness Index consisting of businesses that research, develop and make psychedelics to treat medical conditions in legal pharmacological applications.
At the current moment, investors have the opportunity to diversify their psychedelics investment in the form of the Defiance Next Gen Altered Experience ETF. This psychedelics ETF trades under the symbol of PSY on the NYSE. PSY is currently priced at $10.34. PSY's top holdings are GH Research at 7.55%, Forian at 7.14%, PharmaCielo at 7.09%, Numinus Wellness at 6.55% and Aurora Cannabis at 5.53%.
Elemental Advisors Background
Elemental Advisors was created by financial industry professionals with several decades of capital markets experience. The group's aim is to provide investors with access to well-diversified portfolios including companies that conduct breakthrough medical research in therapies and drugs that have the potential to become legitimate industry disruptors.
PSYK ETF Details Of Note
PSYK will be one of only a couple psychedelics ETFs available to investors in the United States. These ETFs provide a golden opportunity for the general public to make money as psychedelics spill into the mainstream. It might not be long until psychedelics such as psilocybin, LSD and MDMA are available to patients in the United States and elsewhere. Industry analysts insist the market's aggregate value will approach nearly $11 billion by '27.
Tim Collins, the President and founder of Elemental Advisors, recently made a statement regarding the announcement of PSYK. Collins highlighted the fact that mental health problems ranging from substance abuse to PTSD and depression will loom as significant societal issues in the years ahead, partially because of the ongoing pandemic and resulting lockdowns. Though some mainstream treatment modalities for these psychological problems prove effective, recent research indicates psychedelic compounds will prove comparably effective and safe.
Add in the fact that the general public is warming to the idea of using psychedelics and there is even more reason to believe these alternative treatment modalities will be accepted in the mainstream within a short period of time. Those looking to capitalize on the psychedelics wave should give serious consideration to investing in PSYK and individual psychedelics stocks.
Index Size And Composition
The index is likely to consist of publicly traded companies that have or are likely to have a meaningful component of their business focused on the analysis, development and creation of psychedelic-based drugs. If less than 25 such businesses qualify to be included in the Index, it will expand its horizons to include neurology biopharma businesses.
At most, the index will consist of 35 publicly traded companies. However, it must be noted that the Index will be restricted to stocks based in developed market countries or emerging market American Depository Receipts (ADRs) that meet the criteria necessary to fulfill requirements for both liquidity and capitalization.
The PSYK ETF will continue to take shape in the months ahead.  Psychedelics investors are encouraged to surf the web on over to www.psyk-etf.com to find out more about this emerging ETF.  The ETF's website will likely provide a more concrete timetable for its eventual availability to the investing public in the weeks ahead.