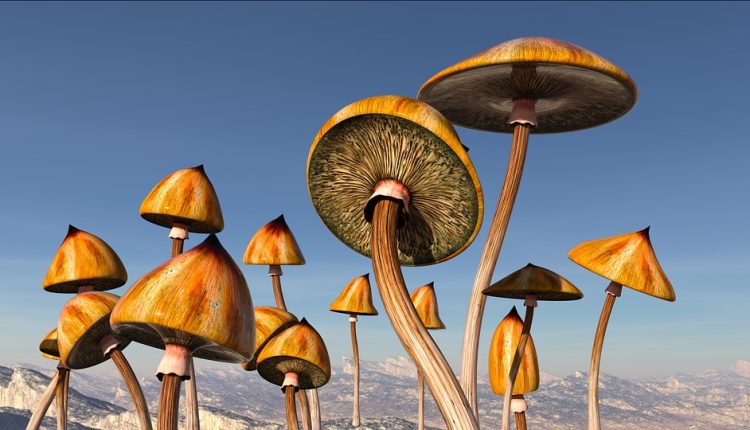 Federal Psychedelics Update: $75M Grant Program, NIDA's Special Interest In Reform, And More
In view of the most recent Congressional advancement in psychedelics regulation, a bipartisan bill creating a $75 million research grant program for the potential treatment of mental health conditions in active duty military members, Republican lawmakers and military veterans joined a press gathering outside the Capitol on June 13 to continue the discussion, as first reported by Marijuana Moment.
Besides one of the measure's leading sponsors and longtime psychedelic therapy supporter Dan Crenshaw, speakers included the Texas representative and military veteran Morgan Luttrell, who shared his personal experience with two compounds. 
Congressman Luttrell said treatment with ibogaine and 5-MeO-DMT was "one of the greatest things" he has ever experienced. In a "horrific" but profound way, the therapy helped him change his whole life where traditional treatments had not been able to.
"I can honestly stand in front of all of you and the American public and say I was reborn," Luttrell stated, adding that the treatment "allows you a reset -a clean slate."
Crenshaw's push for legal psychedelic-assisted therapies for veterans continues each year because, in his words, "it works." He says he's seen how it helped fellow veterans turn away from suicide, save their marriages and families, and "pulled them out of the depths of despair."
A third representative speaking was Michigan's Jack Bergman, who views the new bill as supportive of "the overall efforts" on studying breakthrough therapies in psychedelic-assisted therapies.
Other recent federal psychedelics regulations include March's bipartisan and bicameral new version of a bill calling to expedite the rescheduling of "breakthrough therapies" including psilocybin and MDMA to enable further R&D. 
At the lobbying event, founder and CEO of nonprofit Apollo Pact, Jon Kostas has experienced the benefits of psychedelic-assisted therapy in his struggle to overcome Alcohol Use Disorder (AUD,) and is now supporting legalization measures at the federal level, as noted by NBC New York.
A former journalist, Kostas was able to access psilocybin treatment by participating in an experimental clinical trial conducted by NYU Langone Center for Psychedelic Medicine in 2014. He was one of the many patients who benefitted.
The study, which became one for the record as recently published results show highly positive outcomes, was led by the center's director Dr. Michael Bogenschutz and lasted eight months.
Kostas' first-hand testimony matches others about how psychedelic-assisted therapy allows for the start of a new book in life, rather than just a chapter.
With the new mission of ensuring wider psychedelics treatment accessibility, Kostas contacted former GOP Congresswoman Mimi Walters to jointly create the advocacy group.
NIDA Announces Potential Grants For Projects On Drug Policy Changes
On June 13, the National Institute on Drug Abuse (NIDA) released a notice about potential NIDA grants to applicants of the agency's "special interest" in research projects examining the impact of "changing state and local psychedelic and dissociative drug policies."
The new financing adds to NIDA's recently announced $1.5 million grant, included in FY2024's budget, for studies focusing on addiction treatments.
The notice's background explanation states that, while the DEA has placed most psychedelic and dissociative drugs as Schedule I controlled substances, no less than 2.6% of individuals ages 12 and older and 8% of young adults ages 19 to 30, reported using hallucinogens at least once in 2021.
NIDA notes that state policy on the topic "has been changing rapidly," with some states and cities taking different approaches including legalization, decriminalization and reduced penalties.
"Between January 2019 and September 2022, 25 states considered 74 different bills dealing with psychedelic drugs. Two states have enacted statutes legalizing and regulating psychedelics," it states, further detailing therapy services rollouts in both Oregon and Colorado.
NIDA set up a list of priority, non-exclusionary research areas for the funding grants, for which it will begin receiving applications between October 5, 2023 and Sept. 8, 2026.