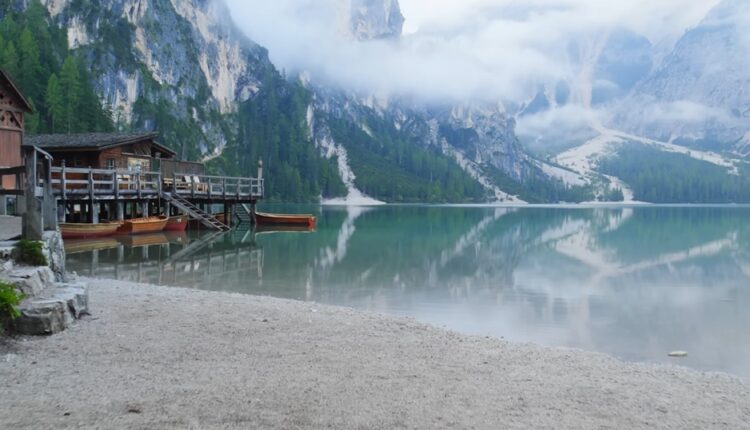 TDR's Top 5 Psychedelic Developments For The Week Of June 5
Welcome to TDR's review of the Top 5 Psychedelic Developments for the week of June 5. Aside from presenting a synopsis of events, we provide market commentary to summarize the week that was for publicly-listed companies.
5. Drew Barrymore Considering Psychedelics To Explore Why She's Not Open To Relationship
I'm curious to examine why I'm not open to a relationship. I really think I have some serious shit buried. And I don't know if it's like I need to try an MDMA treatment or psilocybin as a way to get to some state where I could see things in a different way.

Hollywood actress, Drew Barrymore
4. Rhode Island Advances Psilocybin Reform With Bill To Legalize Therapeutic Access And Cultivation
Rhode Island is making progress in the area of psychedelics reform as lawmakers approved a bill that could legalize psilocybin mushrooms. The legislation, introduced by Rep. Brandon Potter (D) received a favorable vote of 12-2 from the House Judiciary Committee, reported Marijuana Moment.
If enacted, the bill would decriminalize the possession and cultivation of up to one ounce of psilocybin for personal use. Individuals would be allowed to share this amount with other adults, starting July 1.
The bill also includes a provision that hinges on federal action, noted MM. If the federal Food and Drug Administration (FDA) reschedules psilocybin, the Rhode Island Department of Health would be tasked with establishing regulations pertaining to cultivation, distribution, and medical prescription.
__________
Numinus Presents: Psychedelic Therapy Frontiers podcast Dr. Steve Thayer and Dr. Reid Robison are joined by Dr. Dan Karlin
__________
3. Psychedelic Stocks Edge Higher Inline With Market And Peers
The psychedelic sector rose slightly this past week, as reflected by the Advisorshares Psychedelics ETF (PSIL) ↑0.64%. The performance was inline with biopharma peers indices such as the Nasdaq Junior Biotechnology Index ↑1.02% and Nasdaq Biotechnology Ishares ETF↓0.10%. The NASDAQ 100 ↓0.06% and S&P 500 ↑0.39%were mixed in front of key CPI data expected next Tuesday morning.
Here's how the Health Care (Biotechnology) sector performed:

In The News…
Alkemist Labs is gearing up to handle the increasing interest in psychedelic ingredients. With new laws sanctioning their use and discussions around therapeutic applications, a new market is dawning.
Apex Labs has secured Health Canada's endorsement for its secondary US-based supplier of psilocybin Active Pharmaceutical Ingredient (API).
Awakn Life Sciences announced its intention to exit healthcare services to focus solely on research and development of therapeutics to treat addiction and licensing of its intellectual property.
Braxia Scientific reported treatment volumes across its clinics increased 26.2% to 3,516 from 2,785 treatments on a year-over-year basis in Fiscal 2023.
Colorado Governor Jared Polis will present opening remarks at this year's Psychedelics Science 2023 conference, taking place June 19-23, 2023 in Denver, Colorado.
COMPASS Pathways announced that the US Patent Trial and Appeal Board reaffirmed decisions to uphold '257 Patent and '259 Patent, key patents covering COMP360 crystalline psilocybin polymorph A, the polymorph being used in the Company's phase 3 clinical trials.
Creso Pharma has signed a Letter of Intent with Apotheke Dr. Hysek AG, a Swiss pharmacy, for the exclusive import and distribution of licensed MDMA and psilocybin products into Australia
Cybin Inc. provides a corporate update outlining access to capital and upcoming clinical milestones.
Emyria Ltd has received Human Research Ethics Committee (HREC) approval to conduct its ground-breaking MDMA-assisted clinical therapy for patients with Post-Traumatic Stress Disorder.
Energia Foundation, organizer of the same conversation within this January's WEF-parallel Davos House of Health, is taking education on the new therapeutics to the Arab world. 
Healing Commercial Real Estate announced the addition of esteemed individuals to its board of directors, its advisory board and its participation in the highly anticipated MAPS Psychedelic Science Conference.
Institute of Biomedical Research Corp. provided a comprehensive update on their recent accomplishments and integration of artificial intelligence (AI) in their biotechnology and medical solutions.
Lobe Sciences announced the appointment of Baxter Phillips III, MBA, to the newly created position of Chief Operating Officer (COO) effective immediately.
Meme Of The Week
Mind Cure Health announced that in connection with the Corporation's previously announced reverse takeover transaction with LNG Energy Group Inc., LNG the initial tranche of a private placement of 31,229,630 subscription receipts of LNG Energy at a price of $0.50 per Subscription Receipt.
Mike Tyson takes magic mushrooms every day and assures psychedelics helped him lose 100 pounds in 4 months.
PharmAla Biotech Holdings reports that the US Food and Drug Administration has approved a clinical trial utilizing PharmAla's LaNeo MDMA Investigational Medical Product (IMP) capsules (40mg). 
Rolland Griffiths (Dr.) speaks with Oprah…
Psychedelics induce neuroplasticity resembling the effects of clinically approved antidepressants…
Tampa biotech company hopes to be on the verge of a mental health breakthrough with its research into psychedelic drugs. Psilera is working to develop non-hallucinogenic medications that can be used to treat a wide range of mental health disorders. 
Young adults ages 19 to 30 nearly doubled their past 12-month use of non-LSD hallucinogens in the United States from 2018 to 2021, according to a study by the University of Michigan and Columbia University.
2. Psilocybin Treatment Helped Patients Process Emotions Related To Painful Past Events
Psilocybin, the active compound found in magic mushrooms, has shown promise in treating various addictions, as indicated by several previous studies. Case in point—a recent scientific inquiry set out to explore a distinct question: how does this psychedelic substance function in addressing alcohol addiction?
A collaborative effort involving researchers from the University of New York, the University of California, San Francisco, and professionals from the Fluence mental health training center sought to examine the underlying mechanisms that led individuals with alcohol use disorders to significantly reduce negative drinking behaviors following their participation in a previous psilocybin clinical study.
The study, published in the Psychology of Addictive Behaviors and edited by the American Psychological Association, involved 13 volunteers who had received treatment with psilocybin. Subsequently, researchers reached out to these participants to conduct in-depth qualitative interviews, aiming to gain insights into their experiences during and after the treatment process.
1. Senator John Fetterman Touts Psilocybin Mushrooms As Mental Health 'Revolution' That Could Boost The Economy
Sen. John Fetterman (D-PA) says that psilocybin mushrooms could represent a "revolution" in mental health treatment and an economic "boon" for his home state of Pennsylvania, which he referred to as the "mushroom capital of the world."
At a Senate Agriculture subcommittee hearing he chaired on Wednesday, the senator said that he's "been an advocate of psychedelics in terms of magic mushrooms for PTSD and for veterans especially."
Fetterman, who formerly served as lieutenant governor of Pennsylvania and strongly advocated for marijuana legalization, has previously said that the country should "open up research into psilocybin."