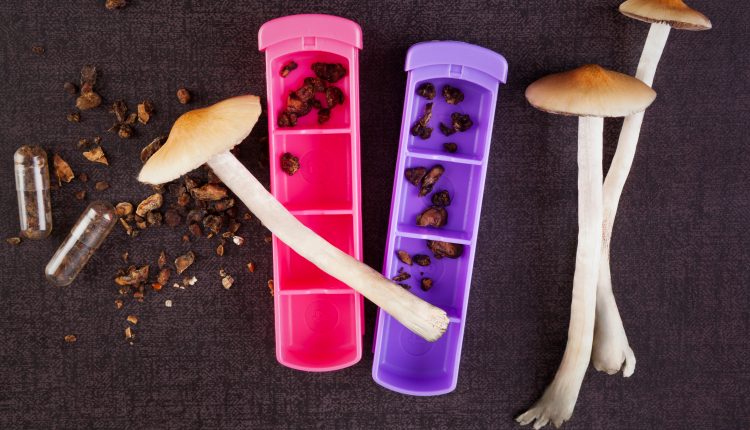 Have You Taken Psychedelics? Participate In The Canadian Psychedelics Survey Sponsored By MAPS PBC
If you're a Canadian and you've ever taken a psychedelic substance, a recently launched survey is looking for your feedback.
Sponsored by MAPS Public Benefit Corp. (PBC) and two Alberta-based businesses, psychedelics manufacturer Psygen, and mental health clinic Sabi Mind, the Canadian Psychedelic Survey gives psychedelic users an opportunity to share information about their past and current experiences with psychedelic substances.
The in-depth survey asks a wide variety of questions, including about all-time and past-year use of substances including but not limited to psilocybin, MDMA, ayahuasca, and ketamine, as well as whether participants have ever used certain psychedelics in combination with other drugs. It intends to provide researchers with a better understanding of psychedelic use in Canada and the impacts of psychedelics on physical and psychological health.
The survey takes between 20 to 30 minutes to complete depending on one's experience with psychedelics (participants who have used more substances will have to answer more questions). While there is no compensation for the study, participants are given the option to enter a contest for a $500 gift certificate. The online survey will available until January 28.
MAPS PBC is a wholly owned subsidiary of MAPS focused on psychedelic drug development and therapist training programs and is currently working on the final stages of its Phase 3 study focusing on MDMA for PTSD. It has conducted several studies at sites across Canada and is working in collaboration with several Canadian companies including Numinus (TSX: NUMI).
Psygen is a cGMP psychedelic drug manufacturer with a dedicated facility under construction in Calgary. It has signed supply deals with more than 20 companies in Canada and abroad. Sabi Mind is a mental health clinic in Calgary offering ketamine-assisted psychotherapy.