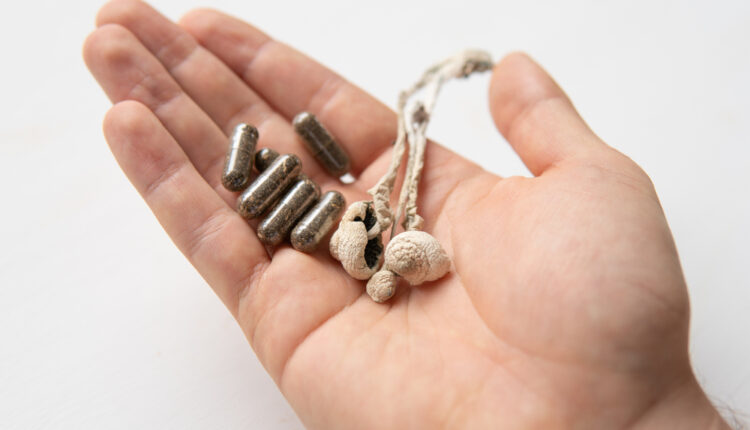 Lucy Scientific Discovery Shares Higher On Wesana Health Asset Purchase Agreement
Lucy Scientific Discovery Inc. LSDI has entered into a definitive asset purchase agreement with Wesana Health Holdings Inc. WSNAF.
Lucy has agreed to acquire intellectual property and related assets for Wesana's psilocybin and CBD combination investigational therapy, SANA-013, and Wesana's supply of psilocybin which is sufficient to complete all near-term clinical studies. The aggregate consideration comprises 1 million shares of common stock and $570,000 in cash. The shares will be subject to a lock-up agreement whereby half of the shares will be released 9 months from closing, and other half will be released 14 months from closing. The transaction is also subject to Wesana's shareholder approval and is expected to close in Q2 2023.
As a result of this acquisition, Lucy will add drug development capabilities to its existing business of psychedelics manufacturing.
SANA-013 is a proprietary combination of psilocybin and CBD being developed for the potential treatment of several mental health/CNS-related conditions, including major depressive disorder, migraine, episodic cluster headaches, and trigeminal neuralgia. This novel combination allows both drugs to act within the brain via complementary pathways. Specifically, SANA-013 is thought to work, by "rewiring" neuron connections in the brain while also inducing a potent anti-inflammatory effect that, together, lead to anti-depressant effects.
As part of the transaction, Wesana's CEO, Dan Carcillo, will join Lucy's executive team to help guide the continued development of SANA-013 into first human testing, expected to commence in late 2023.  
"I am thrilled to join Lucy's senior management team and further my personal mission to find more effective treatments for the tens of millions of individuals suffering from mental health disorders including depression. I am confident the data generated from registrational trials with SANA-013 will align with my individual experience and improvements observed in my personal journey with depression," stated Carcillo.
At publishing time, Lucy Scientific Discovery was higher by $0.21c to $1.45 (+16.94%) per share.
__________
This article was originally published on Benzinga and appears here with permission.