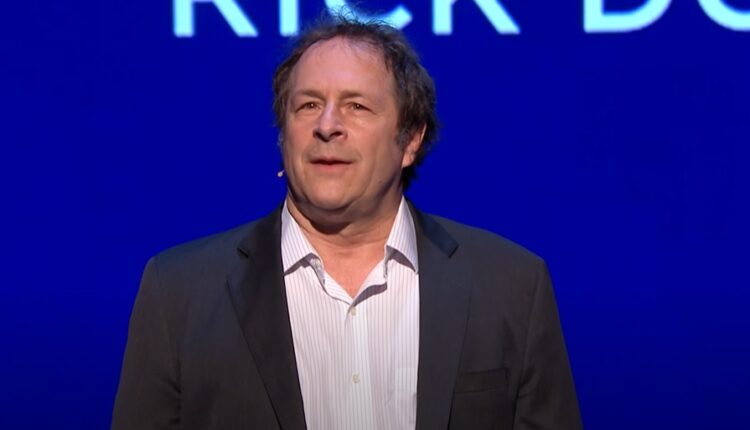 MAPS Executive Director Predicts MDMA Assisted Therapy Will Be Approved "Sometime Around April-May 2024"
Speculation surrounding when MDMA assisted therapy received its newest high-profile prediction to date. Multidisciplinary Association for Psychedelic Studies (MAPS) Founder and Executive Director, Rick Doblin, weigh-in on the matter just days after his organization's latest Phase 3 trial success.
In a recent interview with Fox Business Live, Doblin prognosticated that MDMA assisted therapy will "quite likely that FDA will indeed approve MDMA assisted therapy for PTSD, we think, sometime around April-May 2024."
The defacto figurehead for the psychedelic industry cited MAPS successful outcome of its MAPP2 study—the second late-stage clinical trial of MDMA assisted therapy conducted by MAPS—which achieved confirmatory results for the treatment posttraumatic stress disorder (PTSD) as cause for the FDA to move forward. Watch:
And Mr. Doblin wasn't done there. He further predicted that "the whole field of psychedelic assisted-therapy—the work with psilocybin, with ibogaine, with 5-meo-dmt, with other substances—mescaline. That those are also very likely to succeed." Clearly, Mr. Doblin expects other psychedelic compounds beyond MDMA will also go the distance with the FDA.
Several for-profit public companies, including COMPASS Pathways, atai Life Sciences, Small Pharma, Awakn Life Sciences and others are engaged in the clinical trial process testing various psychedelic compounds. Both COMPASS Pathways and Awakn Life Sciences are preparing for Phase 3 trials using psilocybin formulation for Treatment Resistant Depression and ketamine for Alcohol Use Disorder, respectively, in the coming months.
Mr. Doblin joins the growing chorus of industry experts that expect the FDA to move on MDMA assisted therapy within months.
Last December, Numinus Wellness Inc. (TSE: NUMI) (OTCMKTS: NUMIF) CEO Payton Nyquvest expressed his view that "MDMA most likely being approved towards the end of next year." That prediction was made before hindsight of the MAPP2 study readout cited above.
While Mr. Doblin's opinion certainly goes a long way, a cautionary disposition is warranted. As far back as 2017, predictions of MDMA assisted therapy gaining regulatory approval have missed the mark.
However, with robust MAPP1/MAPP2 trial data underpinning these latest aspirations of approval, the top industry voices are becoming increasing confident that FDA approval is truly on the horizon.