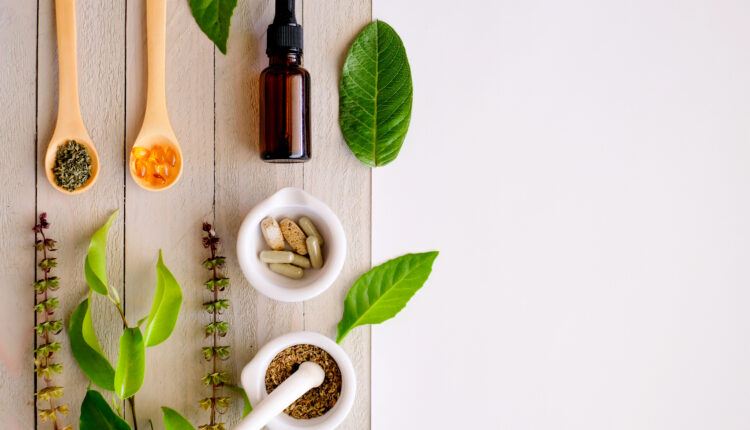 Meet Clinical Researcher Najla Guthrie, The Founder, President and CEO Of KGK Science
Emerging contract research organizations looking to zero in on psychedelics will have a lot to compete with, especially as established companies simultaneously look at breaking into the space. KGK Science was founded in 1997 and works in the natural health product, cannabis and hemp, and pharmaceutical industries, and is eager to make its mark.
The Canadian contract research organization (CRO) was established by clinical researcher Najla Guthrie, who prior to founding the company was a research associate at the Centre for Human Nutrition at the University of Western Ontario. I met Guthrie last month in Miami and we sat down to talk about her goals for KGK Science as it looks to pursue more trial work in the psychedelic space.
"I am rooted in a belief in natural products; in their efficacy, in what they can do for prevention of disease and overall wellness and health," she said. Guthrie started KGK back in 1997 and describes the natural health product industry at the time as "a wild west, very much like it is in the psychedelic industry today. A lot of products didn't have the science behind them."
Since then, she said KGK has played a role in substantiating the claims of efficacy and safety on many products found on store shelves today. The company has conducted more than 350 trials across 40 indications and works closely with several regulatory bodies including Health Canada, the FDA, and the FTC. It was the first contract research organization in Canada to possess a cannabis research license.
Parallels In Natural Health; Psychedelics
Guthrie said there are other parallels between the natural health product space and the psychedelics industry, which she said puts KGK Science in a good position to carve out a space for itself.
"Like natural health products, there's a lot of consumer interest, and there's a lot of potential for these products," she said. Guthrie is particularly interested in how certain psychedelics might help with treatment resistant depression, and blown away by what the science says so far.
"As a scientist at heart, the science fascinates me. There hasn't been much developed in the mental health space in many years, and the drugs we're using treat the symptoms, but they don't cure the problem. If our company can have a hand in making sure that the [psychedelic] products that come to market are safe and efficacious, I'd be thrilled," she said.
She pointed out some critical differences, too: with natural health products, Guthrie said consumer demands for science often outweigh what is required by regulatory agencies, which ask for "competent and reliable scientific evidence, but don't give a clear definition of what that is."
But psychedelics, she said, need to be treated like drugs: "These are psychoactive compounds that can have tremendous impact on the brain. We need to make sure they are safe, and at what dose they are safe. At what dose are they efficacious? And what are we treating?"
Clinical Trials Could Be Deployed in Ketamine One Clinics
The CRO is involved in the entire process of drug development form pre-clinical work to clinical trials and currently contracted to provide support for a ketamine trial in the U.S., among other projects. Guthrie indicated that in the future, clinical trials with psilocybin or MDMA could potentially be deployed in a network of clinics operated by KGK Science's parent company, Ketamine One (NEO: MEDI) (OTC: KONEF) (Frankfurt: 6FC).
Ketamine One acquired KGK Science from Auxley Cannabis Group (TSX: XLY) in May 2021 to build up its research pillar, and in addition to its ketamine clinics, owns a network of wellness clinics that are geared specifically to veterans and first responders.