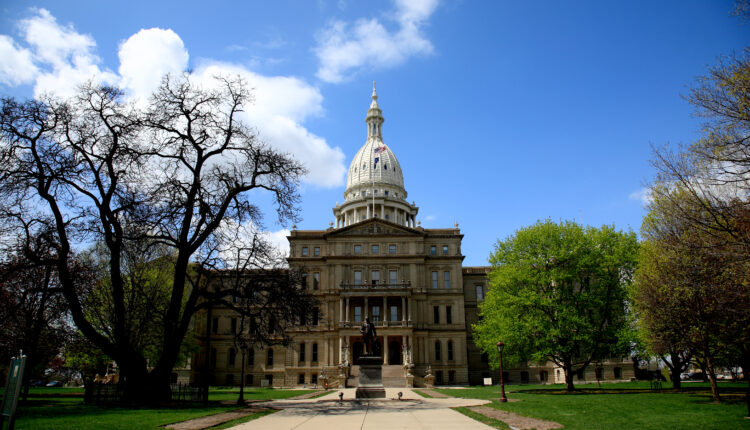 Michigan State Senator Introduces Psychedelic Decriminalization Bill
A newly proposed code amendment in the Michigan State Senate aims to make the Great Lake State the latest to formally allow legal use of psychedelics.
Michigan State Senator Jeff Irwin (D-Ann Arbor) introduced Senate Bill 631 to the Michigan Legislature last week. Co-sponsored by fellow State Senator Adam Hollier (D-Detroit), the bill proposes to legalize "entheogenic plant(s) or (fungi)" by exempting them from the state's current Public Health Code.
Exempting Psychedelics From the Public Health Code
The proposed amendment language declares a Michigan state resident is not in violation of the code "if the individual manufactures, creates, delivers, or possesses with intent to manufacture, create, or deliver an entheogenic plant or fungus without receiving money or other valuable consideration for the entheogenic plant or fungus."
The bill defines an "entheogenic plant or fungus" as one in which an indole amine [sic], tryptamine, or phenethylamine compounds occur naturally. The proposal specifically names psilocybin and psilocin — compounds currently being clinically tested as potential mental health treatments — as two of the substances to be legalized, along with dimethyltryptamine, ibogaine, and mescaline.
Irwin had previously cited the substances' prospects as medicinal sources as a motivation for the proposal. In interviews, he's also referred to their importance in certain religions and low likelihood of abuse.
Taking On the War on Drugs
Irwin also submitted the legislation in an attempt to curtail the War On Drugs, now largely perceived as a failure more than 50 years after the phrase was coined. Present-day activists maintain efforts to stem drug abuse have inordinately targeted communities of color, a sentiment Irwin also echoes.
"There are efforts in other communities across the state to decriminalize these substances and to stop wasting any police resource [and] turning people's lives upside down over it," the Senator said. "Why is it that we're continuing to engage this fail in government policy of prohibition? Why are we continuing to prosecute the war on drugs in ways that don't help us and lead to mass incarceration?"
The Next Stop on the Road to Decriminalization
Sen. Irwin's efforts mark the latest in a growing national movement to decriminalize psychedelics. The restrained crusade gained attention when Denver became the first city to make psychedelics legal in May 2019. Since then, a handful of cities — including Ann Arbor, Michigan — and the entire state of Oregon have decriminalized psychedelics.
State lawmakers in California, New York, New Jersey, and Vermont are all considering bills that would decriminalize some or all psychedelic substances in their states. As reported by the Dales Report, the city of Seattle has become the latest large U.S. city to investigate the possibility of legalizing psychedelics.
Senate Bill 631, meanwhile, officially rests with the Michigan Legislature's Committee On Judiciary And Public Safety for review.