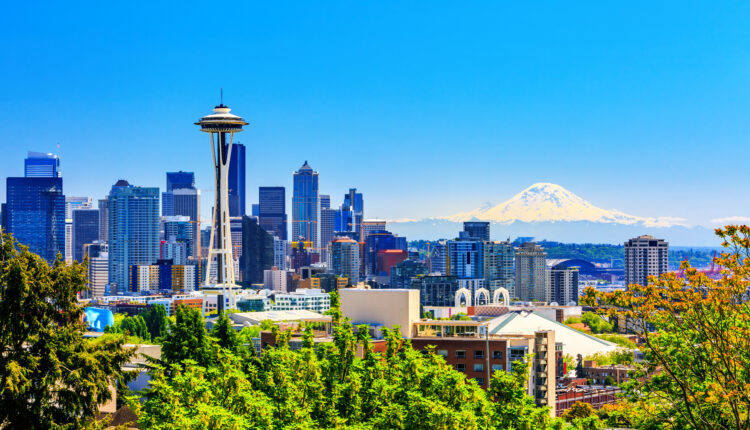 Seattle Is On Track To Be The Next U.S. City To Decriminalize Psychedelics
Will Seattle be the next city to decriminalize psychedelics? Last week, a city councillor hosted a panel of experts to discuss what decriminalizing substances like magic mushrooms and LSD might mean for the city.
Council member Andrew Lewis streamed an information session to YouTube on Thursday in which doctors (many of whom specialized in substance use) and individuals provided personal insight into the drugs' potential uses.
Lewis called the session "a good launching pad" for council to get to work on a process that was first initiated in June after Seattle council members signed a letter asking an overdose emergency task force in Washington State to look into the therapeutic benefits of psychedelics.
The recommendation based on the letter was to decriminalize entheogens at the state level and consider ordinances that will deprioritize enforcement, according to Lewis.
Psychedelics Could Be Helpful For Substance Use Issues
Physicians who took part in the information session, including Dr. Nathan Sackett, spoke to the potential benefits associated with psilocybin assisted therapy for patients suffering from mental health disorders, including post-traumatic stress disorder, depression, anxiety, and substance use disorder.
"When we talk about psychedelics, I'm talking about psychedelic-assisted psychotherapy," he described. "This is a very intentional and organized practice where someone takes psychedelics with a therapist, they have the session with the therapist, and then have what are called integration sessions. It's in this structured environment where we have seen profound results, particularly for substance use disorders."
These results are profound, he said, especially because there are so few options for treatment when it comes to substance use: "In the addictions world, our treatments are so limited. It's really, really hard to get — to actually see — positive impact. And suddenly, with psychedelics, I was starting to see people who were changing."
While one participant in the session expressed worry that decriminalization might lead to further substance use issues in Seattle, Sackett clarified that psychedelics are non-addictive and can be safe when used in the right context. He also touched on existing research that has shown how psilocybin and LSD can help with both alcohol use disorder and smoking cessation.
Another session participant was a former heroin user who said working with the plant medicine ayahuasca has helped him avoid drug use for 12 years.
No Date For Seattle Ordinance, But Could Be Before 2022
Council members were briefed on the session on Monday. Lewis did not say when an ordinance would be drafted, however he did suggest that it could be before the end of 2021.
Local group Decriminalize Nature Seattle has been vocal about changing the laws that govern the use of psychedelics like psilocybin and ayahuasca so that they can be used for "community use and exchange," allowing residents and organizations in the psychedelic space to create best practices and educational resources so that they can be used safely.
If Seattle decriminalized psychedelics, it would be the latest in a growing number of jurisdictions to introduce legislation around psychedelics, including Denver, Colorado, Oakland and Santa Cruz, California, Ann Arbor, Michigan, and the entire state of Oregon. California was the latest state to introduce legislation to decriminalize psychedelic drugs, however this bill has been delayed until 2022.