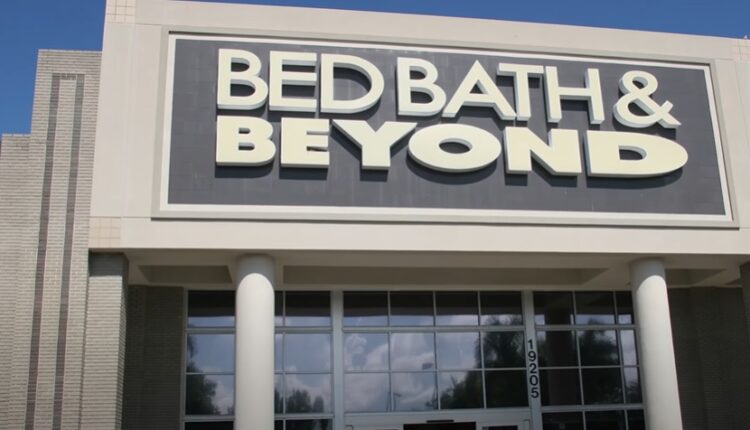 MindMed Soars After Disclosure That BBBY Investor Jake Freeman Owns Company Stock
In an unexpected turn of events today, investors in Mind Medicine Inc. (NASDAQ: MNMD) (NEO: MMED) have something to cheer about. Today, MindMed is soaring on peripheral news that has nothing to do with the company's own biopharma operations. After a prolonged period of persistent downward price action, investors will take it.
The boost in MindMed shares is mainly attributed to the company's potential association with Jake Freeman, the 20-year old applied mathematics and economics major who recently made windfall profits on Bed Bath & Beyond stock. Mr. Freeman acquired his shares when the price of the stock was trading below $5.50 a share, with $25 million raised from friends and family.
On Tuesday, Bed Bath & Beyond (NASDAQ: BBBY) surged to more than $27 per share as high short-interest 'meme' stocks have seen renewed interest during this multi-week bull market impulse. Overall. BBBY shares had soared 440%, trough-to-peak, over the past month as part of a Reddit-fueled squeeze.
Last month, the spritely founder of Freeman Capital Management LLC sent out a nine-page activist letter to BBBY management explaining that the company is "facing an existential crisis for its survival" and that the company "needs to cut its cash-burn rates, drastically improve its capital structure and raise cash."
Jake Freeman so happens to be the nephew of Dr. Scott Freeman, co-founder and former Chief Medical Officer of MindMed.
As reported by the Financial Times reported that Jake Freeman along with uncle Dr. Scott Freeman have "recently built an activist stake in a publicly traded pharmaceutical company called Mind Medicine."
Last week, FCM MM HOLDINGS, LLC sent a letter to the Board of Directors of MindMed calling on the Board to adopt a new strategic plan proposed by FCM including: refocusing on its core drugs, cutting cash burn, and terminating MindMed's at-the-money equity offering. FCM is directed and managed Dr. Scott Freeman, who has offered to provide MindMed his expertise as a director on MindMed's board.
FCM is managed by Dr. Scott Freeman and represents an investment of 5.6% of MindMed's shares outstanding. Furthermore, Dr. Freeman's himself has an investment stake in MindMed in excess of nineteen million shares, or 4.51% of the company's outstanding share count. It is unclear whether Jake Freeman has any formal association with FCM, or how many MindMed shares he owns personally or through entities he controls.
The double-barreled history of investor activism from both Jake and Dr. Scott Freeman has given hope that Jake Freeman can perhaps help orchestrate a Bed Bath & Beyond-type momentum in share price, although trading dynamics of both companies are very different.
As of August 9, 2022, BBBY was the highest shorted stock by percentage on Tier-1 U.S. exchanges, with a short interest of 47.22% on a float of 61.56 million shares. In contrast, MinMed's short interest is less than 5% (18.85 million shares short) on a float of 427,855,284 shares, as per money.tmx.com.
At publishing time (2:00pm EST), MindMed shares were trading at US$1.18/share, up +$0.43 (57.33%) on the session. In the pre-market, the company printed as high as $1.44/share, before briefly falling through the psychologically-important $1.00 threshold before bouncing back.
TDR will have additional coverage as warranted.