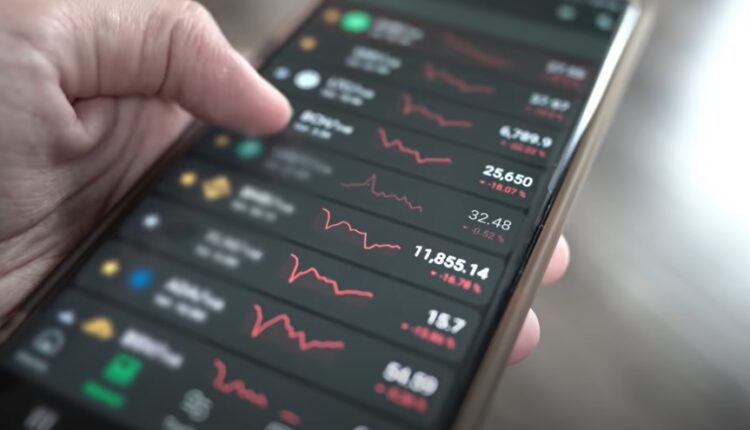 Mindset Pharma: Insiders Buying Stock To Begin 2022
Rank & file investors aren't the only people excited about Mindset Pharma (CNSX: MSET) (OTCMKTS: MSSTF) prospects following its transformative collaboration with The McQuade Center for Strategic Research and Development (MSRD). Judging by the amount of insider trading activity, Mindset's management team shares a similar enthusiasm as well. According to new System for Electronic Disclosure by Insiders (SEDI) data, insiders have recently made purchases that could be interpreted as "material".
Just today, SEDI reported that CEO James Lanthier and Director Richard Patricio purchased 35,000 and 45,000 shares on the public markets, respectively. This follows last week's transactions by Mr. Patricio in which 172,000 shares were acquired in five separate purchases. Furthermore, Mr. Patricio was also active immediately following the McQuade Center investment, by purchasing 160,000 shares via two separate buys between January 5-6.
In total, 412,000 shares of stock have been purchased on the public market so far in 2022—the first insider buys since July 2021.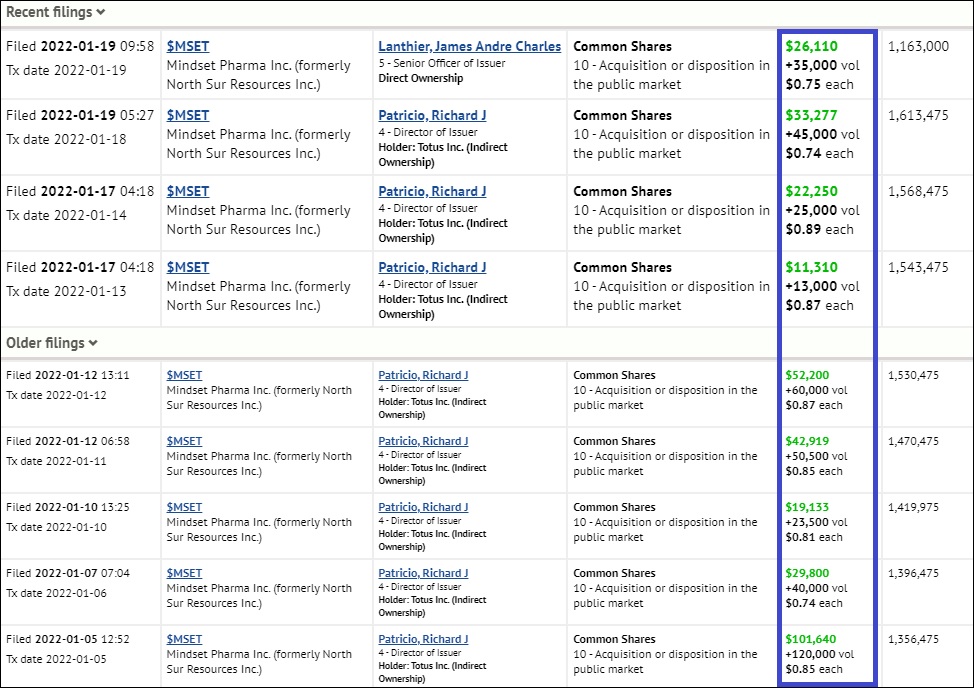 While insider buying isn't a foolproof way of making investment decisions, it certainly helps when a core management team believes in their own investment thesis. There are few better ways to signal management interests are aligned with shareholder interests than executives making significant purchases of its own stock. Some investors also use insider purchases as a corroboration tool that business operations under the hood are ok, since insiders rarely purchase when their own house is burning down. They are, in fact, most attuned to their own future business opportunities; often ones that parlay into favorable business dynamics in subsequent quarters.
With the recent investment by MSRD, Mindset Pharma clearly has its eye set on advancing its trial pipeline in 2022. As part of an upfront cash payment of US$5 million to Mindset under the terms of the collaboration agreement, MSRD will support the development of two families of Mindset's novel medical psychedelic compounds through Phase 1a and Phase 1b clinical trials. Both organizations maintain the optionality to expand the agreement at a later date.
We look forward to following the company's progress as it kicks-off its clinical evolution of drug development. Given the consistent buying by insiders, we're confident the feeling is mutual.