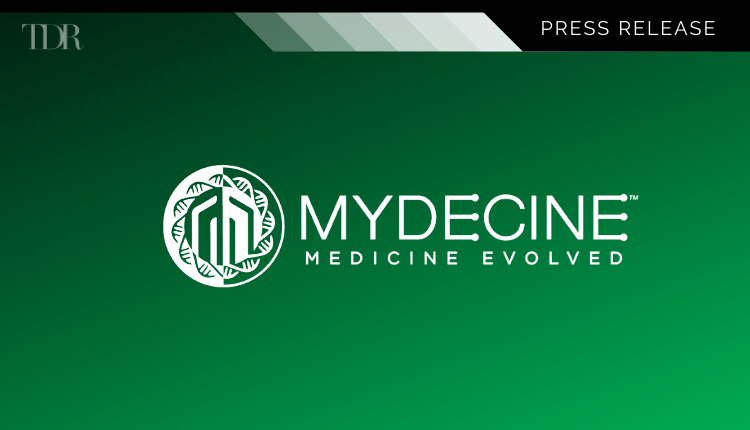 Mydecine Innovations Group Announces Plans to Spin Out of its [U.S.] Cannabis Assets
Mydecine Innovations Group (CSE: MYCO) (OTC: MYCOF) (FSE: 0NFA), is pleased to announce that it has entered into an arrangement agreement dated March 10, 2020 (the "Arrangement Agreement") with a newly-incorporated wholly-owned subsidiary, ("Spinco"). Under the Arrangement Agreement, Mydecine will transfer its [U.S.] Cannabis Assets (defined below) to SpinCo in accordance with a plan of arrangement pursuant to the Business Corporations Act (British Columbia) (the "Arrangement"), in consideration for approximately 10,000,000 common shares of Spinco (the "Spinco Shares"). The Spinco Shares will then be distributed to Mydecine's shareholders on a pro rata basis. Upon completion of the Arrangement, Mydecine's shareholders will own shares in two reporting issuers.
Spinco intends to apply to list its common shares on the Canadian Securities Exchange or the Aequitas Neo Exchange upon completion of the Arrangement.
The assets to be transferred to Spinco under the Arrangement will be all of the shares held by Mydecine in the following companies:
1176392 BC Ltd.
Alternative Distribution Company, LLC
Drink Fresh Water, LLC
New Age Farm Washington, LLC
Tealief Brands, LLC
Relyfe Brands, LLC
We are Kured, LLC
Trellis Holdings Oregon OP, LLC
(collectively, the "[U.S.] Cannabis Assets").
Upon completion of the Arrangement, Mydecine's principal business will focus on the development and commercialization of solutions for treating mental health problems through its psilocybin research and development and it will no longer be involved in the manufacturing or sale of cannabis and CBD products.
The Arrangement is subject to, among other things, the approval of the Supreme Court of British Columbia, the approval by the Mydecine shareholders at a special meeting to be held on a date to be announced in the future (the "Meeting"), regulatory and stock exchange approval and completion the Spinco Financing (as defined below).
Additional details of the Arrangement will be provided in a management information circular that will be mailed to all Mydecine shareholders prior to the Meeting. At the Meeting, shareholders will be asked to vote on a special resolution approving the Arrangement, among other resolutions.
Concurrently with the Arrangement, Spinco shall complete and offering of Spinco Shares for aggregate gross proceeds of a minimum of $2,500,000 and a maximum of $5,000,000 (the "Spinco Financing"). The price per share in connection with the Spinco Financing will be determined by the board of directors of Spinco at a later date.
The Arrangement will be a non-arm's length transaction. There are no finder's fee associated with the Arrangement or the Spinco Financing. The Arrangement is expected to close in May 2021.
To view the original press release click here