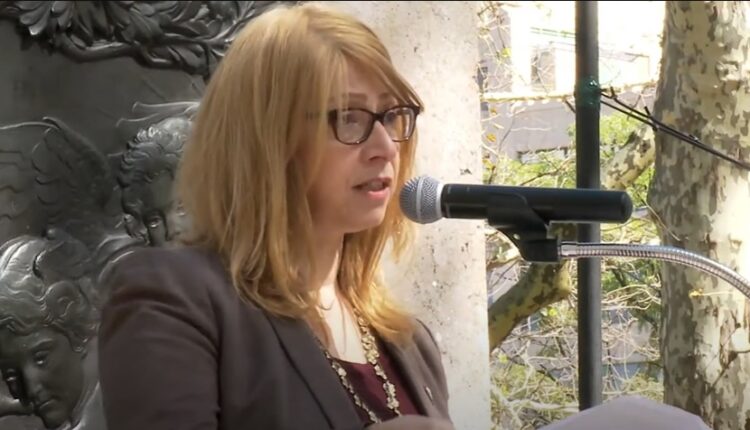 New York Senate Health Committee Prefiles Bill To Legalize Psychedelics
Decriminalizing psychedelics is one thing, but fully legalizing them is quite another, which is what a measure before New York's Senate Health Committee seeks to do.
By prefiling the bill, its sponsors Linda Rosenthal (D, pictured above), Jo Anne Simon (D) and Karines Reyes (D) seek to gain more time to draft legislation and review bills prior to committee referral. 
As presented, the proposal seeks to amend current legislation towards legalizing the possession, use, cultivation, production, analysis, gifting and sharing of "a natural plant or fungus-based hallucinogen" among adults 21 and older.
The new measure would authorize people to engage in psychedelic services – and allow the use of psychedelics in religious ceremonies.
Employers would not be allowed to take adverse action against workers for using psychedelics off-duty nor would people lose professional licenses, public assistance or be denied mental health or behavioral health services for using psychedelics.
In order to advance these measures, these five psychedelics need to be removed from the state's list of banned substances.
Under the new legislation, however, localities would not be allowed to enact laws criminalizing psychedelics though they could adopt policies that relate directly to natural plant or fungus-based hallucinogens in furtherance of the bill.
For a closer look at the bill, Benzinga reached out to Joshua Kappel, founding partner of Vicente Sederberg LLP and head of the firm's Entheogens and Emerging Therapies division.
Kappel, co-drafter of Colorado's recently approved psychedelics bill, said the New York bill is comparable to Colorado's Prop. 122 "with a little refinement," in the sense that the bill has "broader sharing provisions," not limiting possession to "personal use amounts" though limiting protections to natural persons, not corporations. It permits religious organizations to participate and provides clear protections for employees.
"As various states grapple with arbitrary limits on possession, NY bill seems to take a better approach by limiting the decriminalization/legalization languages to natural people," Kappel said.
"If the idea is to permit corporations, it would be nice to see some sort of benefit sharing-honoring with the indigenous groups that have stewarded these medicines for generations," Kappel told Benzinga, adding that the measure does not clearly provide an avenue for obtaining safe microdosing products.
Potential objections to the bill? "We will see the classic drug prohibitionists oppose. Additionally, the bill decriminalizes peyote, which some indigenous groups have opposed due to the scarcity of peyote."
Assuming the proposal is approved, Kappel says the impact could be significant. "The rest of the country would know that adults in New York have more options for human optimization and to treat mental illness. Many states, especially on the east coast, might follow suit quicker."
Is NY's bill more progressive than Colorado's? Not much, Kappel replied, "At the end of the day, the authorizing language in NY and Colorado are very similar."
It seems like the right time to file this kind of proposal in New York as the state's recreational cannabis sales got underway last week and in view of a nationwide movement towards changing current psychedelics policy.
__________
This article was originally published on Benzinga and appears here with permission.