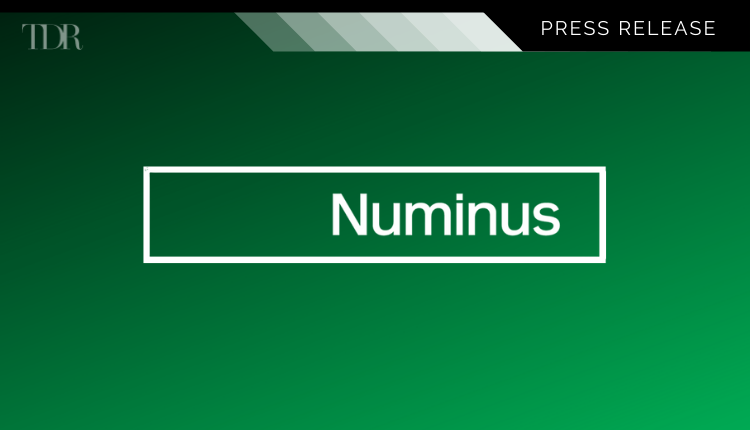 Numinus Announces Phase 1 Clinical Trial of Natural Psilocybin Mushroom Extraction Prepared at Company Lab
Numinus clinical trial will evaluate safety and psychoactive properties of natural Psilocybin product
extracted and formulated at 7,000-square-foot laboratory in British Columbia, Canada
VANCOUVER (April 26, 2021) — Numinus Wellness Inc. (TSXV:NUMI), a mental health care company advancing innovative treatments and safe, evidence-based psychedelic-assisted therapies, announced today that it has formed a partnership with KGK Science, a leading contract research organization with expertise in natural products, to undertake a new Psilocybin extraction clinical trial.
The Phase 1 trial will enroll 14 human volunteers and assess the safety and psychoactive properties of a Psilocybe mushroom product extracted and formulated at the Numinus Bioscience lab in British Columbia, Canada. Successful completion of the landmark trial would result in safety and efficacy data for a natural Psilocybin product which could subsequently be used for further research and government-approved special access or compassionate access programs.
In addition, the trial would support Canada's leadership in the safe production of a key psychedelic that has shown promise in treating mental health conditions including depression, end of life anxiety and substance use disorders, when used in conjunction with a standardized psychotherapy program under clinical supervision.
This Phase 1 trial supports our mandate to improve access to safe, evidence-based psychedelic-assisted therapies in Canada and around the world. Through this trial, we expect to demonstrate that Numinus is well ahead in the development of natural Psilocybin therapeutics that are safe for humans and can be used to support our sector's growth through sales to other research organizations, the creation of new intellectual property, and the ability to conduct our own Phase 2 and Phase 3 clinical trials, if we choose to do so.

Payton Nyquvest, CEO of Numinus Wellness
"We're thrilled to help lead ground-breaking clinical work using Psilocybin," said Najla Guthrie, President & CEO, KGK Science. "Our team's expertise in the area of natural health products makes us uniquely positioned to contribute to the burgeoning psychedelics industry."
Numinus is less than three years old, but already has a history of innovation in psychedelics. Numinus completed the first legal extraction of Psilocybe mushrooms in Canada by a public company for research and development purposes, and completed the cultivation and harvest of the first legal flush of Psilocybe mushrooms.
"We believe there are several likely advantages to naturally occurring Psilocybintherapeutics that will make them attractive for researchers and consumers alike," said Sharan Sidhu, Science Officer and General Manager at Numinus Bioscience. "We are confident that this trial will document that natural Psilocybin extractions meet health regulator requirements for safety, efficacy and quality, and ultimately enable the establishment of better access to this medicine."
"We are excited to see Health Canada grant legal exemptions for certain patients to use Psilocybin alongside psychotherapy in situations when other treatments have failed, and to consider revisions to its Special Access Programme that could allow Canadian patients access to psychedelic medications when other drugs have been unsuccessful," added Dr. Evan Wood, Chief Medical Officer, Numinus. "As research interest and the potential for increased compassionate access to Psilocybin grows, it is imperative that patients have access to safe, pharmaceutical-grade supply that offers consistent psychoactive properties at scale. With this trial, we are taking the first steps towards that goal."
Currently, Numinus is also partnering with Syreon Corporation, a global contract research organization, to undertake a single-arm, open-label compassionate access trial that will assess the efficacy and safety of Psilocybin-assisted motivational enhancement therapy using a synthetic Psilocybin product. The study will contribute to a growing body of research to inform larger randomized controlled trials for these indications. The study will take place in Vancouver and will enroll 30 individuals with opioid, stimulant and/or alcohol use disorders.
About Numinus
Numinus Wellness (TSX-V; NUMI) empowers people to heal and be well through the development and delivery of innovative mental health care and access to safe, evidence-based psychedelic-assisted therapies. The Numinus Wellness model – including psychedelic production, research and clinic care -is at the forefront of a transformation aimed at healing rather than managing symptoms for depression, anxiety, trauma, pain and substance abuse. At Numinus, we are leading the integration of psychedelic-assisted therapies into mainstream clinical practice, and building the foundation for a healthier society.
Learn more at numinus.ca, and follow us on Facebook, Twitter, and Instagram.

About KGK
As a global Contract Research Organization (CRO), KGK Science performs a productive and pioneering role in the realm of scientific study. For over two decades, it has offered well-designed, customized solutions to each of its clients, consolidating its scientific, clinical, commercial, and regulatory abilities into one full-service package. Equipped with state-of-the-art technologies, novel research techniques, and a seasoned team of thought leaders, KGK remains at the forefront of its industry. And, by seamlessly matching its experience with its drive for innovation, this CRO is able to respond effectively to expanding trade and consumer demands.
To read the press release in its entirety, click here.