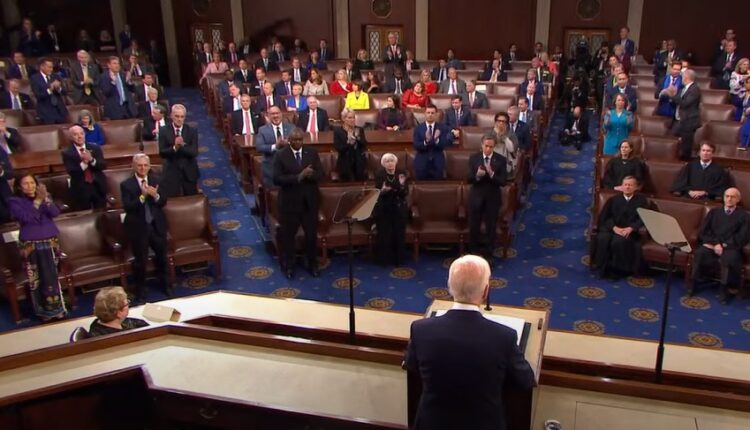 Oral COVID Medication Receives Additional Recognition At President Biden's SOTU Address
The outlook for oral COVID medication officially went mainstream on Tuesday. At his State of the Union speech, President Joe Biden said his administration has launched a new initiative that will allow Americans to get tested for COVID-19 at a pharmacy and immediately receive pills, pro bono, if they test positive. This is confirmation at the highest levels that oral medication will be administered as an adjunct therapy to treat the virus, along with new and existing mRNA vaccinations.
In his speech, the President announced his administration's intention to launch the "Test to Treat" initiative so that "people can get tested at a pharmacy, and if they're positive, receive antiviral pills on the spot at no cost." Joe Biden also indicated that the government had ordered "more of these pills than anyone in the world", and explicitly mentioned Pfizer Inc. by name. It is unclear whether there will be a supply shortage initially, as President Biden indicated that Pfizer is "working overtime to get us 1 Million pills this month and more than double that next month."
The acknowledgement is good news for Pfizer, which is seeking to diversify its therapeutic options following studies showing waning effects—and possibly, safety—of its COVID mRNA vaccine. In November, the company said that its investigational novel COVID-19 oral antiviral candidate, Paxlovid, significantly reduced hospitalization and death, based on an interim analysis of the Phase 2/3 EPIC-HR (Evaluation of Protease Inhibition for COVID-19 in High-Risk Patients) double-blind study.
The scheduled interim analysis showed an 89% reduction in risk of COVID-19-related hospitalization or death from any cause compared to placebo in patients treated within three days of symptom onset. The results subsequently allowed Pfizer to cease further enrollment into the study due to the overwhelming efficacy demonstrated in the results and apply for U.S. FDA for Emergency Use Authorization (EUA). The FDA issued an EUA for Paxlovid on December 22, 2021.
Interestingly, Joe Biden did not mention Merck & Company Inc. by name, which has developed its own oral COVID antiviral medication named Molnupiravir. However, questions have surfaced about the drug's safety, as Molnupiravir is a prodrug of nucleoside analogue β-D-N4-hydroxycytidine (NHC), which could potentially be incorporated in mammalian DNA (potentially mutagenic and cancer inducing).
The drug was authorized for emergency use by the FDA under an EUA to treat mild to moderate coronavirus disease in December 2021.
Revive Therapeutics Is Still Vying To Compete
While Revive Therapeutics current Phase 3 study researching Bucillamine to treat COVID-19 has lagged Big Pharma's formulations, it's still in the game. The reason is due to the potential favorable attributes of Bucillamine, including the drug's favorable and extensive safety profile, purported early-study efficacy, excellent cost profile and scarcity of current COVID solutions in trials.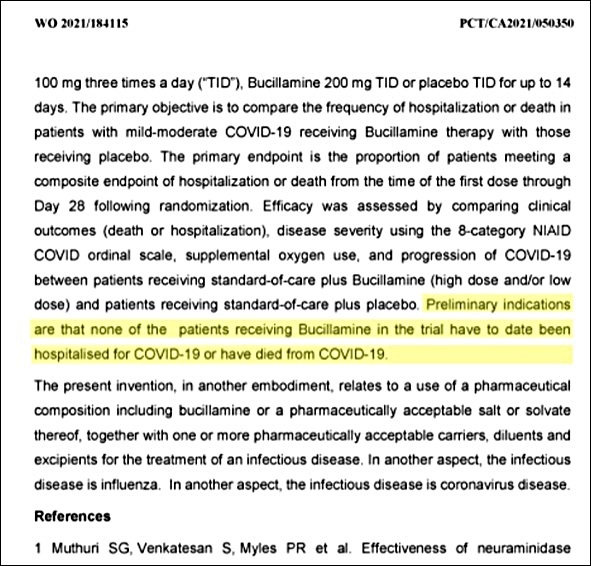 According to the Phase 3 clinical trial update issued on January 18, a total of 701 subjects of the 1000-patient trial have been dosed to date in the study. Revive Therapeutics, in collaboration with Delta Health, has initiated the enrollment activities in Turkey at MLP Care, the largest hospital group in Turkey, and Istinye University with access to 30 research sites and over 6000 in-patient hospital beds. It is believed that new patient screening is taking place currently and that patient dosing has, or imminently will, be taking place.
The study, which has twice seen its Independent Data and Safety Monitoring Board (DSMB) allow continuation of the trial, is expected to conduct a final interim analysis once full 800-patient data has been recorded. The DSMB has the power to make recommendations on continuation, stopping or changes to the conduct of the study. It can also recommend that an Emergency Use Authorization application be filed, which would likely vault Bucillamine into the mix as a therapeutic option along with Paxlovid and Molnupiravir to treat COVID.
Now that the U.S. government has deployed oral COVID medication as a viable treatment option, will other countries follow suit? If so, the market for cost-effective early COVID solutions could be substantial, assuming some iteration of the virus continues to float around. Perhaps just a few more weeks before Revive Therapeutics could, potentially, vault itself among the Big Pharma elite as the only companies to offer effective oral COVID medication solutions.