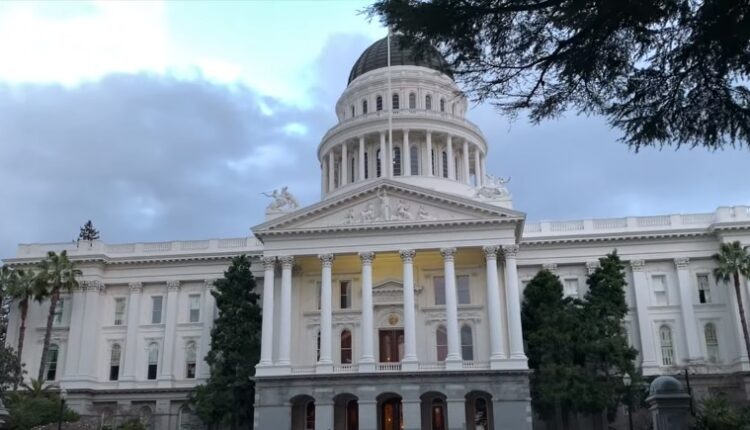 Previously Rejected Psychedelics Decriminalization Bill Back In Play In California
A new psychedelics decriminalization bill addressing possession and personal use of certain psychedelics backed by mental health professionals and veterans and led by Sen. Scott Wiener (D-SF) was introduced in California's Senate on Monday.
This is Sen. Wiener's second attempt in recent months to get legislation decriminalizing psychedelics approved as a newly amended bill based on an original measure -then called SB 519- introduced then stall some months ago in the assembly appropriations committee.
The current bill is sponsored, among others, by the Heroic Hearts Project, a veteran's organization that connects vets suffering from PTSD with psychedelic-assisted treatments.
"Psychedelics have tremendous capacity to help people heal, but right now, using them is a criminal offense," Wiener said. "These drugs literally save lives and are some of the most promising treatments we have for PTSD, anxiety, depression, and addiction."
The proposal is less ambitious than the former as it includes naturally occurring psychedelics such as psychedelic mushrooms, DMT (the active component on the ayahuasca brew), ibogaine and mescaline (not derived from Peyote cacti), but leaves out synthetic substances such as LSD and MDMA.
Importantly, the bill would not authorize the sale of psychedelics but rather direct the police not to arrest individuals for possessing or personally using limited amounts of psychedelics.
The new bill's supporters say it constitutes a step toward ending California's war on drugs while potentially bringing about better therapeutic options for several health conditions including addictions, anxiety and depression. Decriminalization will also facilitate further research, education and treatments.
"We need to end the outdated, racist, failed War on Drugs and finally pursue drug policies that help people instead of incarcerating them," Wiener further expressed in the announcement.
This view was echoed by Dr. Sarah Abedi, an emergency medicine physician and a psychedelics program facilitator at the Pacific Brain Health Center, who said decriminalizing psychedelics can help reduce the shame and stigma often associated with mental health issues and treatment. 
"Through more destigmatization, decriminalization, education, research, we can start learning more about these treatments," Abedi explained.
But not everyone is on board. The new proposition will most likely be opposed yet again by law enforcement groups who claim public safety risks associated with psychedelic substances and will likely request further evidence "that these hallucinogenic drugs are no more dangerous than cannabis, we cannot support legalizing them," as stated California's district attorneys association facing the bill's prior version.
"Hallucinations can be dangerous to users and bystanders alike, and it is not clear that the benefit of legalizing these drugs outweighs the cost to the common welfare," it further declared.
Several cities in California have already advanced the issue and decriminalized possession of natural psychedelics, including Oakland, Santa Cruz, and most recently San Francisco while Oregon and Colorado have already done so.
The bill's first committee hearing and legislative vote will take place this coming spring after the state legislature regroups for the 2023-24 session in January.
__________
This article was originally published on Benzinga and appears here with permission.