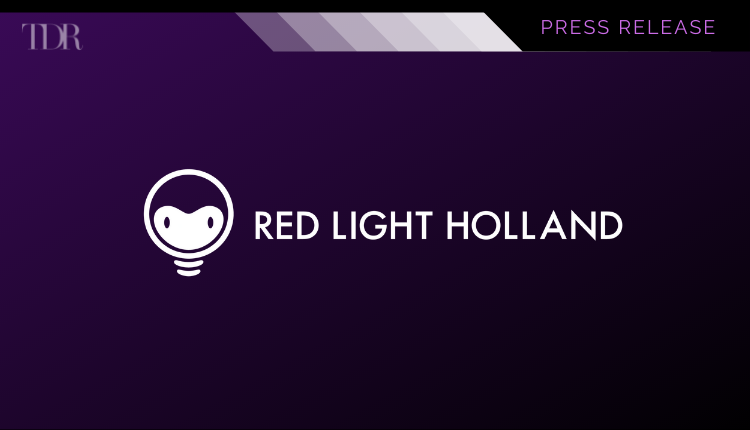 Red Light Holland: Global Comedy Star Russell Peters to Have a Psychedelic Journey with Red Light Holland's Natural Psilocybin Truffles and Red Light Holland's Therapist in Amsterdam
● Red Light Holland to live stream an intimate Russell Peters performance in front of a live audience, after he completes his journey, on multiple social media accounts
● Red Light Holland to document Russell Peters moments in The Netherlands, as he will be accompanied by a camera crew
Red Light Holland Corp. (CNSX: TRIP) (OTCMKTS: TRUFF), an Ontario-based corporation engaged in the production, growth, and sale of a premium brand of magic truffles, is pleased to announce Russell Peters, the company's Chief Creative Officer, will be in Amsterdam to experience his first psychedelic journey, in late October, 2021. Russell will be using Red Light Holland's premium psilocybin truffles and will be guided by Red Light Holland's therapist and expert psychedelic guide Jeff Hamburg. Peters will be accompanied by a camera crew and will give a special performance in front of a live audience which will be live-streamed on Red Light Holland social media accounts after he completes his journey and integration session. More details about the location and exact times, anticipated to happen in late October 2021, will be released next week.
"I just hope after I deal with all my trauma I still stay funny," said Russell Peters, Red Light Holland's Chief Creative Officer. "Seriously though, I'm truly ready for this future journey. I know I'm in the best hands with the Red Light Holland team and I hope what I learn, and ultimately share to the world, will help me and hopefully help others."
Russell is a great asset to Red Light Holland not only in his creativity, reach and helping plan strategy, but also in his willingness to be a role model and share his future experience in guided therapy. Red Light Holland is on a mission to take magic truffles from underground to mainstream while promoting the responsible use of psychedelics as a tool for growth. Russell's candidness about his journey will help us get this important information out to a wider audience and we respect and appreciate Russell's commitment. I'm looking forward to hanging with him in The Netherlands. He's assured us it's the right time for him and he's comfortable with the set and setting and with sharing his experience to the world.

Todd Shapiro, CEO and Director of Red Light Holland
"I'm excited to facilitate Russell on his truffle journey. It will be fascinating to hear Russell share his experience with the world since every journey is unique," said Jeff Hamburg, Red Light Holland Therapist and expert psychedelic facilitator. "I am confident this will be beneficial not only to Russell himself, but to others hearing and learning about the potential benefits of such an experience."
Red Light Holland and Russell Peters will share more details, about where and when people in the Netherlands can attend the live intimate event and where individuals all around the world can view the live-stream, in the near future.
To view the original press release in its entirety click here