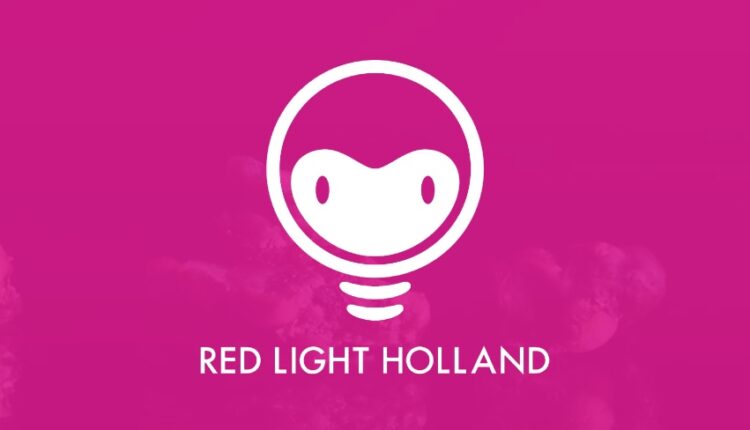 Red Light Holland: Substantial Revenue Increase And Streamlined Operational Performance in Fiscal 2023
Red Light Holland Corp. (CSE: TRIP) (FSE: 4YX) (OTCQB: TRUFF), the functional mushroom company with a psychedelic twist, reported audited annual financial statements for fiscal 2023. It was record year of growth—including 5-digit percentage growth in certain divisions.
For the year, Red Light Holland produced record revenue of $3.95 million, which was an 69.8% increase over the $2.33 million generated in 2022. The rise in 'wholesale mushroom sales' was by far the greatest contributor to this gain, growing an astounding 10,998% year-over-year, while 'mushroom grow kit sales' increased 218.86%, in part to the acquisition of Minichamp (see below). Core 'wholesale product sales' remained stable, with a small increase in fiscal 2023 revenues.

Interestingly, the higher revenue occurred despite a twenty-nine percent (28.96%) decrease in operating expenses. If we exclude share-based compensation, the revenue bump still came amid a 2.85% decrease in remaining OpEx. This would generally be considered a positive trend towards operational efficiency.
Operating expenses refer to the costs incurred in running the day-to-day business operations, such as salaries, utilities, rent, raw materials, marketing, and administrative expenses. Effectively, a reduction in operating expenses indicates that Red Light Holland found ways to cut costs and streamline its operations, making it more efficient in managing its resources.
Overall, this dynamic contributed to a big jump in gross profit ($1.71 million vs. $618 thousand), although net loss remained substantial. Even so, aggregate net loss in fiscal 2023 was greatly reduced—$5.8 million versus $14.7 million in fiscal 2022—predominantly due to a reduction in impairment losses. With a cash balance of $18.5 million as at March 31, 2023 and little debt, Red Light Holland enjoys the luxury of a substantial cash runway and healthy balance sheet.
Aside from organic growth, the October 4, 2022 acquisition of Minichamp appeared to have contributed most among non-organic revenue contributors, contributing $236,455 to company revenues and $7,878 to net earnings.
Red Light Holland previously indicated that it plans to utilize MiniChamp's production farm and mass distribution relationships to over 20 EU countries and over 100 retail shops to help with the launch of Mistercap LLC Mushroom Home Grow Kits. The kits (boxes) are designed to grow a variety of legal mushroom used as edibles (shiitake, oyster mushrooms) or health supplements (lion's mane).
Overall, Red Light Holland has six cash generating units contributing to the top line in fiscal 2023: SR Wholesale (wholesale distribution of psychedelics and cannabis related products), Happy Caps (sale of home-grow mushroom kits in North America), Minichamp (sale of home-grow mushroom kits in Europe), AEM (wholesale of functional mushrooms in North America), RLH Farms (production and sale of psilocybin truffles) and Wellness World (comprised of the two retail stores in Oss and Utrecht, Netherlands).
CEO Todd Shapiro Pleased With Red Light Holland's Performance
Commenting on the performance, Red Light Holland's CEO and Director, Todd Shapiro, expressed satisfaction with the significant growth achieved during fiscal 2023 in both the Netherlands and Canada. He emphasized the company's cautious approach to spending, prioritizing the path to profitability. Red Light Holland has expanded production, distribution, and points of sale for magic truffles and exotic mushrooms in numerous countries, while adopting an 'everything mushroom' approach to bolstering their brands.
Todd further expressed confidence in their growth strategy and overall plans, including insights on brand developments and launches, updates on the 65,000 square feet farm built in Peterborough, Ontario, any potential M&A activities, and their psilocybin microdosing capsules developed and tested in collaboration with partner CCrest Laboratories, aimed for distribution with NUBU Pharmaceuticals in Australasia.
Overall, the company continues to focus on growing their fully vertically integrated business to increase revenues in both legal and emerging markets.