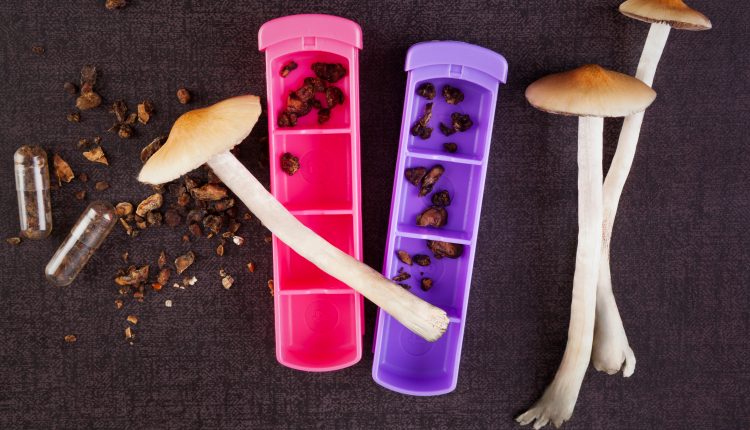 Rhode Island Advances Psilocybin Reform With Bill To Legalize Therapeutic Access And Cultivation
Rhode Island is making progress in the area of psychedelics reform as lawmakers approved a bill that could legalize psilocybin mushrooms.
The legislation, introduced by Rep. Brandon Potter (D) received a favorable vote of 12-2 from the House Judiciary Committee, reported Marijuana Moment.
If enacted, the bill would decriminalize the possession and cultivation of up to one ounce of psilocybin for personal use. Individuals would be allowed to share this amount with other adults, starting July 1.
The bill also includes a provision that hinges on federal action, noted MM. If the federal Food and Drug Administration (FDA) reschedules psilocybin, the Rhode Island Department of Health would be tasked with establishing regulations pertaining to cultivation, distribution, and medical prescription.
In addition to the decriminalization aspect, the bill addresses the potential therapeutic use of psilocybin. Should the FDA expand its access program for the psychedelic substance, the state health department would need to authorize specific locations where psilocybin could be administered to patients suffering from severe mental or behavioral health disorders, particularly those who lack access to effective medications.
To ensure transparency and accountability, the bill includes a sunset clause set for July 1, 2025. Before this date, the state attorney general would be required to provide a comprehensive report to legislative leadership, outlining any violations related to psilocybin possession, cultivation, and distribution.
Furthermore, the head of the health department would need to submit a separate report examining the FDA's scheduling of psilocybin and its permissible use for the treatment of mental or behavioral health disorders.
This legislative move comes at a time when the FDA has recognized the therapeutic potential of psilocybin, designating it as a breakthrough therapy. The anticipated approval of psilocybin and possibly MDMA for therapeutic use within the next couple of years has prompted the Biden administration's health officials to explore the creation of a task force dedicated to psychedelics, demonstrating a growing interest in potential policy reform.
While the bill has cleared the House Judiciary Committee, it still needs to pass through the House floor for further consideration.