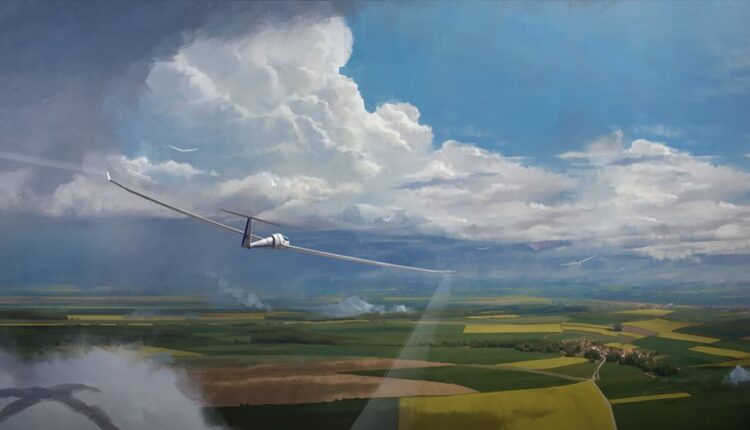 TDR's Psychedelic Developments For The Week Of June 27
Welcome to TDR's review of the Top 5 Psychedelic Developments for the week of June 27. Aside from presenting a synopsis of events, we provide market commentary to summarize the week that was for publicly-listed companies.
5. Mindset Pharma Announces Development of Novel, Optimized, Intranasal Formulation
Mindset Pharma Inc. (CNSX: MSET) (OTCMKTS: MSSTF)  announced that it has developed a novel, patent-pending, intranasal platform formulation technology expected to deliver improved central nervous system (CNS) penetration of first and subsequent generations of psychedelic medicines.
Mindset's novel intranasal formulation technology leverages its unique platform technology, a common feature of several of Mindset's leading psychedelic drug candidates, altering the pharmacokinetics profile of the active pharmaceutical ingredient. The proof of concept of this novel formulation demonstrates improved CNS penetration compared to standard formulations of 5-MeO-DMT. Data also demonstrates increased CSF exposure relative to plasma in comparison to a standard formulation by a factor of approximately 3.
4. Matt Gaetz Files Amendment To Study Psilocybin And MDMA To Help Military Veterans
Rep. Matt Gaetz (R-Fla) recently filed an amendment to explore the therapeutic potential of magic mushrooms and MDMA for military service members through research that would be included in the annual defense bill as an attachment to the National Defense Authorization Act (NDAA).
Gaetz has a background in supporting projects concerning marijuana legalization as well as a keen interest in psychedelics reform. According to Marijuana Moment, in 2019 Gaetz cosponsored an appropriations amendment led by Rep. Alexandria Ocasio-Cortez for the removal of an existing stipulation that would inhibit researching the therapeutic potential of Schedule I drugs. 
___________
Numinus Unveils New Logo And Brand Identity
___________
3. Psychedelic Stocks Edge Lower On Shortened Holiday Week In Canada
The biggest psychedelic stocks mostly declined, as stocks generally slumped throughout the week. The Horizon Psychedelic Stock Index ETF (PSYK) fell ↓2.97% and underperformed biopharmaceutical peers Nasdaq Junior Biotechnology Index (↓0.17%) and the Nasdaq Biotechnology Ishares ETF (↑0.10%) for a second consecutive week. The NASDAQ 100 ↓4.37% and S&P 500 ↓2.32% declined as market gains mostly resided in select commodities and treasury bonds.
Here's how the Health Care (Biotechnology) sector performed:
Weekly gainers:
In the news…
Atai Life Sciences could sell up to $300,000,000 in the aggregate of securities, in each case from time to time in one or more securities offerings.
Cartography of the Mind has raised over $1.5 million. Proceeds of this single-largest philanthropic art sale presented by Christie's in collaboration with Ryan Zurrer (Dialectic and Vine Ventures) will benefit MAPS' psychedelics research.
Cybin Inc. announced that Adelia Therapeutics Inc., a wholly-controlled subsidiary of Cybin, has achieved the milestone identified as Y2, Q3 (i) as contemplated by the terms of a contribution agreement dated December 4, 2020.
Field Trip Health announced that on June 27, 2022, its shareholders approved both the Arrangement Resolution, the Concurrent Financing Resolution and the SpinCo Incentive Plan Resolution at its special meeting of shareholders, thereby approving the previously announced spin-out of its clinics business to Field Trip Health & Wellness Ltd. by way of a plan of arrangement. 
Filament Health announced that it intends to complete, subject to regulatory approval, a non-brokered private placement for gross proceeds of up to C$2,500,000.
Field Trip Health reported fiscal fourth quarter and full year 2022 results for the period ended March 31, 2022 and provided a business update. At March 31, 2022, Field Trip had approximately $63.7 million in unrestricted cash and cash equivalents.
Mike Tyson made his comeback against Roy Jones on psychedelics. The Boxing Hall of Famer took on Roy Jones in his comeback bout in November 2020. Tyson has confessed that he headlined the top 10 ranked all-time pay-per-view fight under the influence. 
Mind Medicine has completed its previously announced re-designation of its subordinate voting shares as common shares of the company. The common shares will begin trading on a post-redesignation basis under the new CUSIP and ISIN numbers on the NEO Exchange and NASDAQ at market open on July 4, 2022 and July 5, 2022 , respectively, under the existing trading symbols.
Psyched Wellness announced the initial pilot production run of their first-to-market AME-1 product, Calm is scheduled for July 7th. Calm is presented as an extract which harnesses the mushroom's ability to de-stress and facilitate restful sleep.
Red Light Holland has partnered with multi-platinum-selling, Grammy and Golden Globe Award-nominated recording artist Wiz Khalifa to launch a new psychedelics and mushrooms wellness brand called 'MISTERCAP'.
Tryp Therapeutics announced the filing of a new provisional patent for the use of psilocybin for the treatment of patients with Binge Eating disorder.
2. Cybin Receives FDA IND Clearance for its Phase 1/2a Clinical Trial Evaluating CYB003 for the Potential Treatment of Major Depressive Disorder
Cybin Inc. (NEO:CYBN) (NYSE:CYBN) has received a "may proceed letter" and Investigational New Drug Application clearance from the U.S. Food and Drug Administration (FDA) for its Phase 1/2a first-in-human clinical trial evaluating CYB003. CYB003 is a proprietary deuterated psilocybin analog that is being developed for the potential treatment of major depressive disorder (MDD). This milestone marks the industry's first ever novel psilocybin analog to enter clinical development. The company will begin recruiting patients immediately and expects to provide an interim pharmacokinetic and safety data readout in Q4 2022.
The Phase 1/2a trial is a randomized, double-blind, placebo-controlled study evaluating people with moderate to severe MDD. Participants will receive two administrations (placebo/active and active/active) and a response/remission will be assessed at Week 3 and at Week 6. Importantly, participants in the trial that are currently being treated with selective serotonin reuptake inhibitors will be allowed to remain on their antidepressant medication.
1. Colorado Activists Turn In Signatures To Put Psychedelics Legalization And Therapeutic Psilocybin Program On Ballot
Colorado activists announced on Monday that they have submitted what they believe to be more than enough signatures to place a measure on the state's ballot that would legalize psychedelics and create licensed psilocybin "healing centers" where people can use the substance for therapeutic purposes.
The Natural Medicine Colorado campaign, which is backed by the national New Approach PAC, said that it turned in 222,648 signatures to the secretary of state's office. Activists need just 124,632 valid signatures to qualify for the ballot.
The measure would legalize possession of certain psychedelics, establish a therapeutic model for supervised psilocybin treatment and provide a pathway for record sealing for prior convictions.