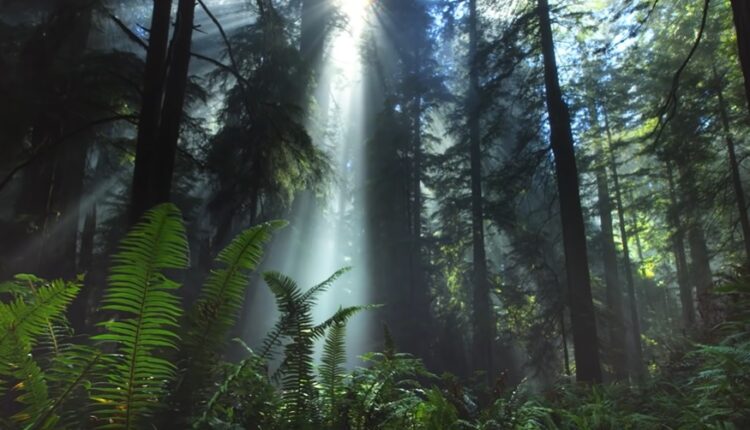 TDR's Top 5 Psychedelic Developments For The Week Of April 10
Welcome to TDR's review of the Top 5 Psychedelic Developments for the week of April 10. Aside from presenting a synopsis of events, we provide market commentary to summarize the week that was for publicly-listed companies.
5. atai Life Sciences Announces First Subject Dosed in the Phase 1 IV-to-Subcutaneous Bridging Study of PCN-101 (R-Ketamine)
atai Life Sciences announced that the first subject has been dosed in Perception Neuroscience's Phase 1 intravenous-to-subcutaneous bridging study of PCN-101 (R-ketamine). This Phase 1 open-label study is designed to assess the safety, tolerability, and pharmacokinetic profile of 60mg, 90mg and 120mg of PCN-101 delivered subcutaneously as compared to 60mg of PCN-101 delivered intravenously (IV), and will enroll approximately 16 healthy volunteers across the four cohorts.
This IV-to-subcutaneous bridging study, expected to be completed in the middle of 2023, will potentially inform dosing regimens of the new subcutaneous formulation that may optimize the therapeutic index—the balance of safety, tolerability and efficacy—of PCN-101 in future studies, thereby supporting further exploration of the potential of R-ketamine as a rapid acting anti-depressant for at-home use.
4. Numinus Unveils Licensing Model To Independent Practitioners To Expedite Clinic Growth
Numinus Wellness Inc. (TSE: NUMI) (OTCMKTS: NUMIF) announced the launch of a new clinic licensing model called the Numinus Network. This new offering provides independent practitioners with the opportunity to own and operate their own clinic under the trusted company brand.
Through this licensing and services arrangement, practitioners who become partners will have access to a proven clinic model, comprehensive training curriculum, access to company treatment protocols, ongoing operational and marketing support and brand. They will also have access to an extensive network of highly experienced health care professionals.
The news comes less than three weeks following the company's launch of the Numinus Certification Pathway – a collection of psychedelic-assisted therapy training courses uniquely selected to provide practitioners with complete PAT training, including an experiential component and practicum.
__________
MindMed Phase 2 Readout Adds To the Rich History of Positive LSD Research Since Albert Hoffmann First Synthesized The Drug In 1943
| Date | Event |
| --- | --- |
| April 16, 1943 | LSD first synthesized by Albert Hofmann |
| April 19, 1943 | Hofmann accidentally ingests LSD and experiences the first intentional LSD trip |
| Late 1940s – Early 1950s | Sandoz Laboratories distributes LSD to researchers and psychiatrists for therapeutic purposes |
| 1951 | First scientific paper published on the therapeutic use of LSD |
| 1960s | LSD becomes popularized as a recreational drug and is made illegal in many countries, leading to a decline in clinical research |
| 1990s – 2000s | Research into the therapeutic potential of LSD and other psychedelics begins to resurface |
| 2014 | First modern clinical trial of LSD-assisted psychotherapy for anxiety associated with life-threatening illnesses |
| 2016 | A second clinical trial of LSD-assisted psychotherapy for anxiety associated with life-threatening illnesses is published |
| 2021 | Results of a Phase 1 clinical trial of LSD microdosing for anxiety are published |
__________
3. Psychedelic Stocks Rise And Outperform BioPharma Peers
The psychedelic sector slightly outperformed peers this past week, as reflected by the Advisorshares Psychedelics ETF (PSIL)↓1.12%. This was in contrast to the Nasdaq Junior Biotechnology Index↑2.09% and Nasdaq Biotechnology Ishares ETF↑1.05%, which both slightly outperformed the broad indices. The NASDAQ 100 ↓0.22% and S&P 500 ↑0.96%finished mixed, as markets continued digesting recent gains and deciphering its next macro direction.
Here's how the Health Care (Biotechnology) sector performed:

In the news…
Arizona House bipartisan bill could allow research on psilocybin as a medical treatment for PTSD, long COVID and other conditions.
ATMA Journey Centers has submitted a new trial application to Health Canada to investigate 3,4-Methylenedioxymethamphetamine (MDMA) in healthcare workers with mental health issues. ATMA is a psychedelic-assisted therapy training provider.
Awakn Life Sciences increases ownership of Awakn Bristol to 100% and provides a corporate update.
Cybin Inc. announced the launch of EMBARK Open Access, a free online foundational training course for psychedelic facilitation. EMBARK OA is the first and only free open online course that offers psychedelic facilitation training for healthcare professionals and people interested in offering psychological support.
First Person, a producer of psychedelic mushrooms for therapeutic purposes, has updated terms for its proposed $6 million initial public offering.
Hawaii Senate has approved a bill to create an advisory council to look into possible regulations to provide access to federal "breakthrough therapies" like psilocybin and MDMA.
Healing Commercial Real Estate Inc. has entered into a partnership with Numinus Wellness to support their newly launched clinic licensing model, named the Numinus Network.
Humboldt Social, a California hospitality and wellness group, and The Center for New Growth, Humboldt County's first ketamine and integrative mental health practice, announced the launch of a new, immersive ketamine-assisted therapy retreat.
Interview with Manish Agrawal, MD: Psychedelic-assisted therapy is more analogous to oncology care than traditional mental health care.
Ketamine clinics have emerged across the United States. But the industry touting the drug as an antidepressant has grown too quickly, experts say, leaving patients at risk.
Meme Of The Week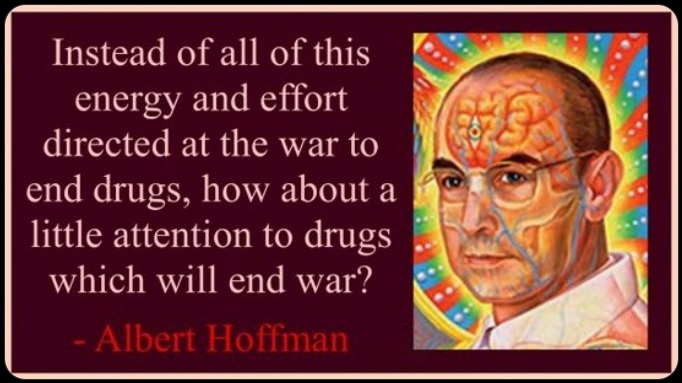 Mind Medicine announced the appointment of Mark R. Sullivan, effective today, as Chief Legal Officer and Corporate Secretary.
Nova Mentis Life Science has received institutional review board (IRB) approval in Canada to begin its human study testing the efficacy of psilocybin on adults diagnosed with fragile X syndrome, the leading genetic cause of autism spectrum disorder.
Numinus Wellness announced its financial results for the three and six months ended February 28, 2023.
Numinus Wellness has launched a new client website at www.numinus.com as part of its branding strategy to align all wellness clinics under the Numinus brand.
PharmAla Biotech Holdings and Filament Health have launched their GMP-certified MDMA capsules to be used in clinical trials and by authorized patients in Canada and around the world.
Published paper: Predictors of Medical Students' Perceptions of Psilocybin-Assisted Therapy for Use in Medical Practice
Red Cell Partners invests $3 million in Tara Mind, a psychedelic-assisted therapy startup.
Right on Brands, Inc. announced that its Board of Directors has approved an investment in Neuro Science Research Centers Inc.
The big idea: should doctors be able to prescribe psychedelics?
Tryp Therapeutics announced a private placement for a minimum aggregate principal amount of AUD$2.0 million, with the ability to accept oversubscriptions of AUD$1.0m, of secured convertible debentures.
2. Bill decriminalizing psychedelic mushrooms passes in Nevada Senate Committee
A Senate bill proposing the decriminalization of psychedelic mushrooms passed from a Senate committee on Thursday. The bill — or, Senate Bill 242 — proposes the legalization of psilocybin mushrooms in therapeutic amounts for scientific research purposes.
SB242 passed with a 4-1 vote from the Nevada Senate Health and Human Services Committee but still needs to pass through the State Senate and Assembly. As of Friday, the Nevada Legislature has not scheduled any future hearings on the bill.
If passed, the bill would put in place legal protections for those taking part in a study to evaluate the "Magic Mushrooms." The study would look at the benefits for people with conditions such as Depression, Anxiety and PTSD.
1. MindMed Collaborators Announce Positive Topline Data from Phase 2 Trial of Lysergide (LSD) in Major Depressive Disorder
Mind Medicine (MindMed) Inc (NASDAQ: MNMD), (NEO: MMED) announced that Prof. Matthias Liechti and Dr. Felix Mueller, MindMed collaborators at University Hospital Basel (UHB) and the University Hospital of Psychiatry, have released positive topline data from a double-blind, investigator-initiated trial evaluating lysergide in the treatment of MDD. These findings were presented on April 14, 2023 in Basel, Switzerland.
The topline data demonstrated significant, rapid, durable and beneficial effects of lysergide and its potential to mitigate symptoms of MDD. The high dose lysergide regimen in which patients received 100 µg at their first dosing day and 200 µg at their second dosing day (separated by four weeks) resulted in statistically and clinically significant improvements on the primary endpoint, which was the change in clinician-rated Inventory of Depressive Symptomatology (IDS-C) scores 6 weeks after the first administration as compared to control.