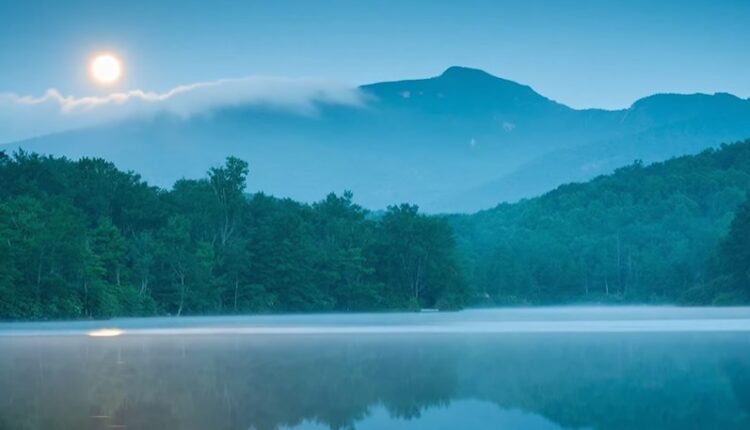 TDR's Top 5 Psychedelic Developments For The Week Of April 11
Welcome to TDR's review of the Top 5 Psychedelic developments for the week of April 11. Aside from presenting a synopsis of events, we provide market commentary to summarize the week that was for publicly-listed companies.
5. Cybin Announces Positive CYB004 Data Demonstrating Significant Advantages Over Intravenous And Inhaled DMT
Cybin Inc. (NEO:CYBN) (NYSE:CYBN) (Cybin or the Company) announced positive preclinical data from a pharmacokinetic study evaluating its proprietary deuterated dimethyltryptamine (DMT) molecule, CYB004, delivered via inhalation. Inhaled CYB004 demonstrated significant advantages over both IV DMT and inhaled DMT, including longer duration of action, and improved bioavailability. The study also demonstrated that inhaled CYB004 showed a similar onset of effect and dose profile to IV DMT. These data may support the potential for inhalation as a viable and well-controlled delivery system of therapeutic psychedelics. Cybin is currently developing CYB004 for the treatment of anxiety disorders.
Based on preclinical results, inhaled CYB004 demonstrated:
Approximately 2000% improved bioavailability compared with orally administered DMT, which is known to have limited to no oral bioavailability
Approximately 41% improved bioavailability compared with inhaled DMT
Approximately 300% longer duration of effect when compared with IV DMT, indicating potential to extend therapeutic window
Rapid onset of effect and similar low variability equivalent to IV DMT
4. Oklahoma Senators Approve Psilocybin Research Bill
An Oklahoma Senate committee on Monday unanimously approved a House-passed bill to allow for the cultivation and administration of psilocybin by eligible institutions for research purposes—but the version that senators advanced omits a broader decriminalization provision that had previously been included.
The Senate Health and Human Services Committee advanced the amended legislation from Rep. Daniel Pae (R) in a 9-0 vote. The bill is a committee substitute of an earlier version that originally contained a provision to decriminalize psilocybin for unauthorized use by making it punishable by a fine without the threat of jail time.
__________
Combined Revenue And Clinic Footprint Of Numinus Upon Closing The Acquisition Of Novamind
__________
3. Psychedelic Sector ETF Rises Despite Red Week In Broad BioPharma Indexes
The biggest psychedelic stocks were mixed even as the sector gained this week, while volume remained in hibernation. The Horizon Psychedelic Stock Index ETF (PSYK) rose ↑3.58%, outperforming peer indexes such as the Nasdaq Junior Biotechnology Index (↓3.53%) and Nasdaq Biotechnology Ishares ETF (↓1.85%). The broad market slumped for a second straight week, with NASDAQ 100 ↓3.03% and S&P 500 ↓2.11% both lower. Here's how the Health Care (Biotechnology) sector performed:
Weekly period technical snapshot, PSYK ETF:
| | | | |
| --- | --- | --- | --- |
| OSCILLATORS | PSYK: 3.47 | MOVING AVERAGES | |
| Name | Value | Name | Value |
| Relative Strength Index (14) | 27.4 | Exponential Moving Average (10) | 3.65 |
| Stochastic %K (14, 3, 3) | 22.47 | Simple Moving Average (10) | 3.57 |
| Commodity Channel Index (20) | −74.86 | Exponential Moving Average (20) | 4.25 |
| Average Directional Index (14) | 49.63 | Simple Moving Average (20) | 4.09 |
| Awesome Oscillator | −1.89 | Exponential Moving Average (30) | 4.87 |
| Momentum (10) | −0.50 | Simple Moving Average (30) | 4.99 |
| MACD Level (12, 26) | −0.87 | Exponential Moving Average (50) | 6.05 |
| Stochastic RSI Fast (3, 3, 14, 14) | 91 | Simple Moving Average (50) | 6.24 |
| | | | | | |
| --- | --- | --- | --- | --- | --- |
| Company | Ticker | Price ($) | Weekly Change (%) | WoW Volume Trend | Market Cap (s/o) |
| ATAI Life Sciences | ATAI | 5.32 | -7.47 | ↓ | US$854.9M |
| GH Research | GHRS | 19.42 | 2.21 | ↓ | US$1.01B |
| COMPASS Pathways | CMPS | 12.60 | 0.79 | ↓ | US$529.4M |
| Mind Medicine | MNMD | 0.97 | 0.26 | ↔ | US$408.7M |
| Cybin Inc. | CYBN | 0.805 | 5.15 | ↓ | US$132.5M |
| Field Trip Health | FTRP | 1.41 | 1.43 | ↑ | US$81.9M |
| Numinus Wellness | NUMI | 0.50 | -5.66 | ↑ | C$101.9M |
| Revive Therapeutics | RVVTF | 0.244 | 48.78 | ↑ | US$78.0M |
| Small Pharma | DMT | 0.19 | -9.52 | ↓ | C$60.7M |
| Mindset Pharma | MSET | 0.53 | ↔ | ↑ | C$48.1M |
| Awakn Life Sciences | AWKN | 1.55 | -0.64 | ↑ | C$43.7M |
| Mydecine Innovations | MYCOF | 0.036 | -36.84 | ↑ | US$9.4M |
In the news…
Awakn Life Sciences provided shareholders with a business update on its three fully-operational ketamine-assisted therapy clinics, two in the UK and one in Norway.
Braxia Scientific has reached an agreement in principle to settle claims alleged in a securities class action ("US Class Action") pending against the company and certain of its former officers filed in the United States District Court for the Central District of California in April, 2021. The Company also announced it has signed a settlement agreement to resolve a class action lawsuit that was filed in the British Columbia Supreme Court in May 2021 against the Company its CEO, certain of its former officers, a shareholder, and underwriters.
Delic Holdings announced that its subsidiary, Delic Labs, received a Health Canada 56 Research Exemption that will allow scientists to conduct research and perform tests on a number of compounds outside of psychedelic mushrooms, including MDMA, LSD, DMT, mescaline and 2C-B.
Filament Health held a pre-investigational new drug application (PIND) meeting with the U.S. FDA Division of Psychiatry. During the course of the meeting, Filament and The Division discussed Filament's natural psychedelic drug candidates, drug development strategy, and long term plans. Filament has received official minutes of the meeting from FDA.
HAVN Life Sciences announced the launch of its second line of natural health products—the Brain Evolve Series. The four new SKUs—Brain Evolve AM, Brain Evolve PM Flavoured, Brain Evolve PM Unflavoured and Brain Evolve Anti-Aging—are now available for purchase on yourHAVNlife.com, shipping across Canada and the U.S.
Maryland lawmakers sent a bill to the governor on April 8 that would create a state fund to provide "cost-free" access to psychedelics like psilocybin, MDMA and ketamine for military veterans suffering from post-traumatic stress disorder (PTSD) and traumatic brain injury.
Numinus Wellness announced its fiscal quarter results for the three and six months ended February 28, 2022.
PharmaTher Holdings has entered into an exclusive worldwide license agreement with Gesval S.A., a public limited company incorporated by the University of Liège, Belgium, for the development and commercialization of a patented continuous-flow process technology for the preparation of ketamine and ketamine analogs.
PsyBio Therapeutics is initiating the process of recruiting, evaluating and selecting highly qualified investigators for upcoming clinical trials.
PSYC Corporation welcomed Sacha G. Hebbert, Robin Divine, and Brad Schlesinger, Esq. to the leadership team.
Red Light Holland announced its sponsorship of a group microdosing concert aimed to gather insights for the company in preparation for the legalization of psilocybin services in Oregon in accordance with Measure 109.
Red Light Holland has signed a purchase and sales agreement to acquire 100 acres of farmland located at 620 Stewart Line, in the township of Cavan-Monaghan in Peterborough, Ontario for $1.85 million.
Terran Biosciences has entered into an agreement with Blumentech S.L. to acquire Blumentech's full patent portfolio and accompanying data.
2. Psychedelic Frees Up Depressed Brain, Study Shows
Psilocybin, a drug found in magic mushrooms, appears to free up the brains of people with severe depression in a way that other antidepressants do not, a study has found. The results, based on brain scans of 60 people, mean the drug could treat depression in a unique way, the researchers say.
A synthetic form of the drug is tested on people in trials under strict medical conditions, with psychological support from experts provided before, during and after it is taken. Prof David Nutt, study author and head of the Imperial College London's Centre for Psychedelic Research, said the latest findings on psilocybin were "exciting" and "important".
1. Numinus To Acquire Novamind, Creating the North American Industry Leader In Psychedelic Therapy And Research
Numinus Wellness Inc. (TSE:NUMI) (OTCMKTS: NUMIF) has entered into a definitive arrangement agreement pursuant to which Numinus will acquire all of the issued and outstanding common shares of Novamind in an all-share transaction, by way of a court-approved plan of arrangement, for total consideration of approximately C$26.2 million on a fully diluted in-the-money basis.
Following the Transaction, the combined company will operate 13 wellness clinics and will be positioned as a leading psychedelic-assisted therapy provider in North America, leading its peer group in revenue with approximately C$10 million in annual pro-forma revenue based on the trailing four quarters.
Under the terms of the Agreement, shareholders of Novamind will receive 0.84 of a common share of Numinus for each Novamind share held, implying an offer price of $0.44 per Novamind Share. The offer price represents a premium of 51% to Novamind's 20-day volume-weighted average price on the Canadian Securities Exchange as of April 8, 2022. After giving effect to the Transaction, Novamind Shareholders will hold ~18% ownership in the pro-forma company (on a fully diluted in-the-money basis).