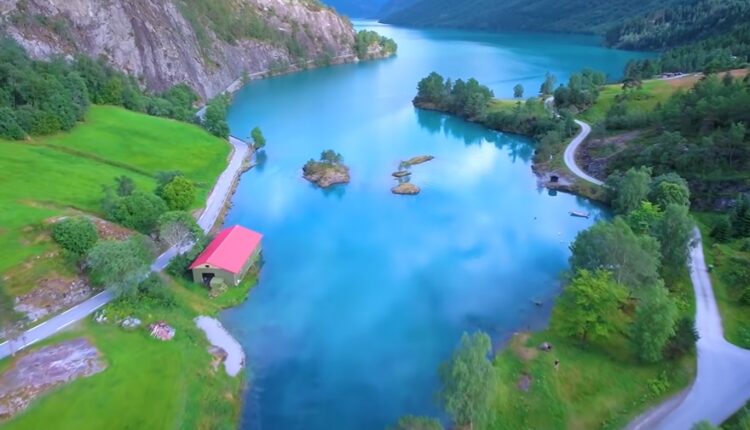 TDR's Top 5 Psychedelic Developments For The Week Of April 3
Welcome to TDR's review of the Top 5 Psychedelic Developments for the week of April 3. Aside from presenting a synopsis of events, we provide market commentary to summarize the week that was for publicly-listed companies.
5. Minnesota Lawmakers Include Psychedelics Provisions In Large-Scale Health Bill Heading To Floor Vote Soon
Minnesota lawmakers have attached the provisions of a bill to create a psychedelics task force that would prepare the state for possible legalization to large-scale omnibus health legislation that could reach the House floor soon.
The House Health Finance and Policy Committee last week adopted an author's amendment to the broader bill that inserted a revised version of the psychedelics measure from Rep. Andy Smith (D).
The Psychedelic Medicine Task Force, if approved, would be charged with advising lawmakers on "the legal, medical, and policy issues associated with the legalization of psychedelic medicine in the state," the legislation says.
4. Bipartisan Congressional Lawmakers Push For Psychedelic Studies For Active Duty Military Members
Bipartisan congressional lawmakers are asking leadership to instruct federal health agencies to include active duty military service members in psychedelic studies.
In a letter led by Rep. Dan Crenshaw (R-TX) to House Appropriations subcommittee leaders, the lawmakers said that language should be added to upcoming spending legislation for the 2024 Fiscal Year directing the National Institutes on Health (NIH) to be inclusive of military members in ongoing research into the therapeutic benefits of substances like MDMA.
The letter, sent to the subcommittee leaders late last month and released on Thursday, cites the fact that the Food and Drug Administration (FDA) has approved Phase 3 clinical trials into MDMA in the treatment of PTSD, which promising preliminary results.
___________
Timeline Of Dr. Rolland Griffiths Achievements, With The Prominent Psychedelic Researcher Profiled In This Week's New York Times And Battling Terminal Cancer
| Date | Organization | Achievement |
| --- | --- | --- |
| 1970 | University of Minnesota | Received his Ph.D. in psychopharmacology |
| 2000 | Heffter Research Institute | Co-founded a non-profit organization dedicated to advancing the scientific understanding of psychedelic substances |
| 2008 | American Psychological Association | Received the Distinguished Psychopharmacologist Award from the Psychopharmacology and Substance Abuse Division |
| 2018 | American Medical Writers Association | Received the John P. McGovern Award in Behavioral Sciences |
| 1999, 2016, 2021 | Johns Hopkins University School of Medicine | Published landmark studies on the use of psilocybin in treating anxiety and depression in cancer patients, depression, and major depressive disorder, respectively |
| 2020 | Journal of Psychopharmacology | Co-authored a paper advocating for the reclassification of psilocybin from a Schedule I drug to a Schedule IV drug |
___________
3. Psychedelic Stocks Rise And Outperform BioPharma Peers
The psychedelic lagged sector outperformed peers this past week, as reflected by the Advisorshares Psychedelics ETF (PSIL)↓4.81%. This underperformance was in contrast to the Nasdaq Junior Biotechnology Index↓0.35% and Nasdaq Biotechnology Ishares ETF↑1.46%, which both held their ground. The NASDAQ 100 ↓0.88% and S&P 500 ↑0.09%finished mixed, as the markets paused after a moderate 3-week rally.
Here's how the Health Care (Biotechnology) sector performed:

In the news…
Apeiron Investment Group founder Christian Angermayer joined TDR this week to discuss his LinkedIn post titled: 14 reasons why I am increasing my stake in atai Life Sciences, which received lots of attention.
Arizona: A bill that would create a $30 million fund to study the effects of natural psilocybin on people with mental health disorders, passed in the House and is awaiting Senate approval.
Beckley Psytech has initiated a Phase IIa study (NCT05674929) investigating its lead candidate, BPL-003, as a potential treatment for alcohol use disorder.
Bronze Age ancestors were actually indulging in some serious plant-based partying. That's right, they were consuming hallucinogens on the regular.
Delic Holdings signs LOI with Peter/PetraMD to acquire Ketamine Wellness Centers and facilitate online ketamine treatments nationwide.
Drug and Enforcement Agency faces tsunami of criticism on proposed telehealth-controlled substances rules that effect undue control over substances prescribed via telehealth and received over 21,000 submissions so far during its public comment period.
Ecstasy (MDMA): Lifetime ecstasy use is associated with lower odds of impairments in social functioning, study finds.
John W. Brick Mental Health Foundation and Wisdom for Life partner on mental health & well-being global summit.
Meme Of The Week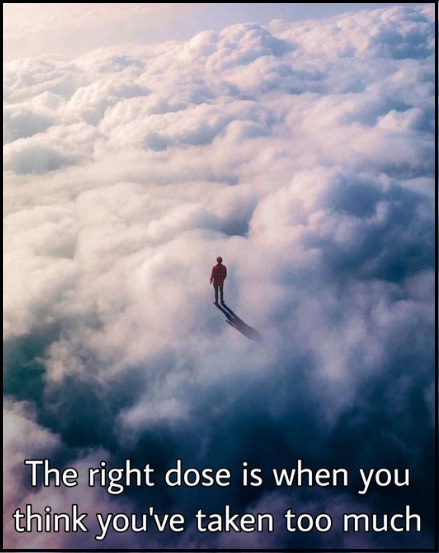 Minnesota state representative is proposing creating a task force focusing on using psychedelics to treat mental illnesses, KIMT News reports. The taskforce would focus on LSD, MDMA, and psilocybin and make recommendations on how to legalize the substances responsibly for medical use.
Montana lawmakers have defeated a bill that would have legalized psilocybin therapy for adults with certain medical conditions. However, there's talk about moving a more limited measure to study possible psychedelics reforms.
Mydecine Innovations Group announced that it has improved its financial position, significantly reduced cash burn, increased efficiencies and expanded its intellectual property portfolio. 
Pilot study of single-dose psilocybin for serotonin reuptake inhibitor-resistant body dysmorphic disorder.
Red Light Holland announced portfolio company, AEM Farms in New Brunswick, has expanded their distribution of their Shiitake Mushroom to over 100 retail locations across Canada.
Relief Mental Health has added smoking addiction treatment in its West Allis location with cutting-edge BrainsWay Deep TMS technology.
Rep. Dan Crenshaw is leading a bipartisan legislative effort to urge the National Institutes of Health (NIH) to include active-duty servicemembers in their research on psychedelics
Revitalist Lifestyle and Wellness announced a non-brokered private placement consisting of the issuance of up 85,000,000 units at a price of $0.02 per unit for aggregate gross proceeds of $1,700,000. The offering may close in one or more tranches at the sole discretion of the company.
Revive Therapeutics announced the initiation of the research and development of its novel transdermal microneedle patch to deliver 3,4-Methylenedioxy​methamphetamine (MDMA).
(Dr.) Roland Griffiths, the prominent psychedelic researcher with terminal cancer, in the New York Times…
Small Pharma announced positive six-month data from the company's Phase IIa clinical trial of SPL026. In the study, patients with Major Depressive Disorder received SPL026, the company's proprietary, pharmaceutical-grade formulation of DMT, during a clinical session with supportive therapy.
Tryp Therapeutics has completed the training of psychotherapists for its planned Phase 2a clinical trial investigating the effects of psilocybin-assisted psychotherapy in the treatment of patients aged 21+ suffering from Irritable Bowel Syndrome at Massachusetts General Hospital.
Washington State House committee psilocybin research bill passed on a bipartisan 23–8 vote after lawmakers rejected a Republican-led amendment to restore the measure's original provisions to broadly legalize facilitated use of the drug.
2. MAPS PBC Announces Positive Topline Results From MDMA Assisted Therapy Observational Study
MAPS Public Benefit Corporation (MAPS PBC), a clinical-stage company, has released positive preliminary results from an observational follow-up study assessing the long-term safety and efficacy of MDMA assisted therapy for post-traumatic stress disorder (PTSD). The findings provide additional hope the therapy could be a primary frontline treatment for people suffering from PTSD.
The results of the follow-up study show that participants have shown a durable and considerable response at six months—and some cases a year or more—after their final MDMA assisted therapy session was dispensed. In both Phase 3 studies, participants who received the therapy demonstrated significant improvement over placebo when measured at two months after the last experimental session, meeting the primary and secondary endpoints.
Furthermore, the results showed that treatment effects were maintained in participants who were followed up within a year, as well as those who were followed more than a year later. Additionally, a low incidence of relapse was observed following treatment response or loss of PTSD diagnosis, and even lower incidence of relapse following remission. 
1. The 'Most Conservative' Massachusetts GOP Lawmaker Files Three Psychedelics Reform Bills, Including Measure To Legalize
A Republican Massachusetts lawmaker has filed three new psychedelics reform bills, including proposals to legalize substances like psilocybin and reschedule MDMA pending federal approval while setting a price cap on therapeutic access.
The measures from Rep. Nicholas Boldyga (R), who describes himself as the "most conservative" member of the legislature, are the latest examples of psychedelics reforms that lawmakers in the state are pursuing this session.
"People are suffering from debilitating mental health issues such as PTSD, traumatic brain injury, anxiety, and depression," Boldyga said in a press release on Tuesday. "These psychedelic compounds and plant medicines are offering hope and healing to those that were once hopeless."