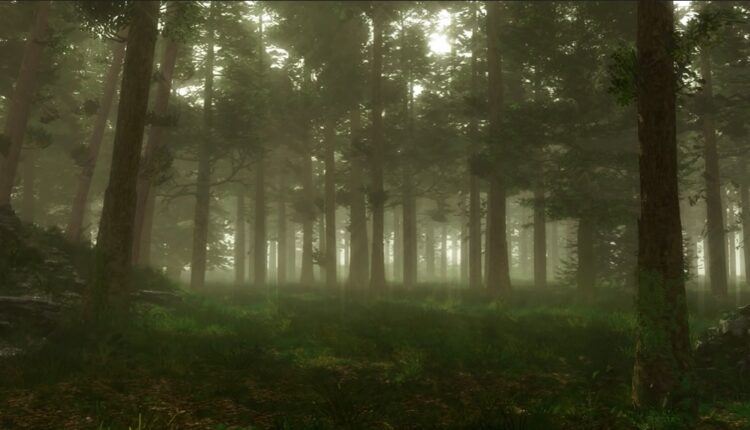 TDR's Top 5 Psychedelic Developments For The Week Of April 4
Welcome to TDR's review of the Top 5 Psychedelic developments for the week of April 4. Aside from presenting a synopsis of events, we provide market commentary to summarize the week that was for publicly-listed companies.
5. Apeiron Investment Group Founder and atai Life Sciences Investor, Christian Angermayer, Increases Stake In ATAI
4. Bump In The Road: Health Canada Announces Review Of All MDMA Trials, As Complaint Alleges Major Flaws And Safety Issues
Concerns about patient safety, reports of increased suicidal thinking, and allegations of flawed research are at the heart of a new complaint to Health Canada over the much-hyped clinical trials for the use of MDMA to treat post-traumatic stress disorder. The complaint about Health Canada-approved trials conducted by the U.S.-based Multidisciplinary Association for Psychedelic Studies (MAPS) was submitted to the federal agency on March 4 by a group of academics and journalists.
A Health Canada spokesperson told CBC in an email this week that the department is actively reviewing the information in the complaint, and a review of the trials will "ensure that the use of MDMA in the clinical trial continues to not endanger the health of the trial participants, remains in the best interests of the participants and remains compliant with the Canadian Food and Drug Regulations."
TDR: This report should be taken in context that the review is based on a single complaint, and doesn't appear to be a systematic issue with the drug or administration of the drug.
__________
Ongoing Phase II, Phase III, And Pre-Registration Programs In The Psychedelics Industry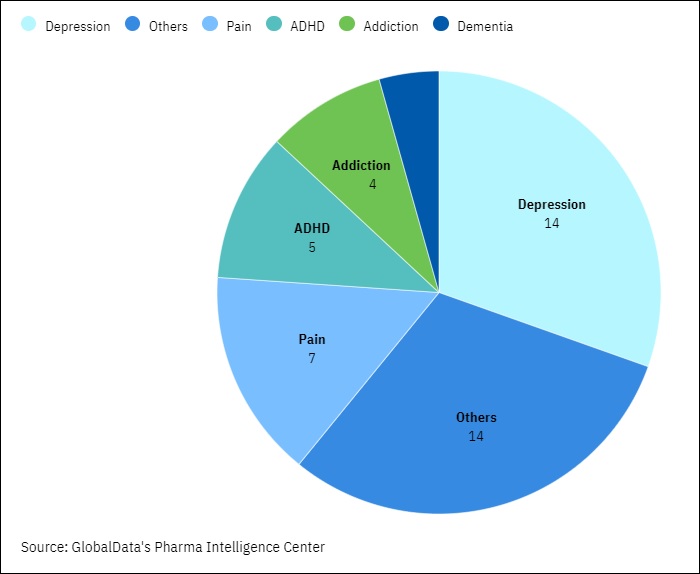 __________
3. Psychedelic Stocks Decline As Junior Biotech Slumps
The biggest psychedelic stocks mostly declined this past week, while volume remained subdued along the board. The Horizon Psychedelic Stock Index ETF (PSYK) shed ↓4.28%, and that lagged peer indexes such as the Nasdaq Junior Biotechnology Index (↓3.63%) and Nasdaq Biotechnology Ishares ETF (↑0.21%). The broad market also slumped, with NASDAQ 100 ↓3.60% and S&P 500 ↓1.23% both moderately lower. Here's how the Health Care (Biotechnology) sector performed:

Weekly period technical snapshot, PSYK ETF:
| | | | |
| --- | --- | --- | --- |
| OSCILLATORS | PSYK: 3.35 | MOVING AVERAGES | |
| Name | Value | Name | Value |
| Relative Strength Index (14) | 24.75 | Exponential Moving Average (10) | 3.69 |
| Stochastic %K (14, 3, 3) | 19.87 | Simple Moving Average (10) | 3.62 |
| Commodity Channel Index (20) | −76.56 | Exponential Moving Average (20) | 4.33 |
| Average Directional Index (14) | 49.33 | Simple Moving Average (20) | 4.21 |
| Awesome Oscillator | −2.03 | Exponential Moving Average (30) | 4.96 |
| Momentum (10) | −0.45 | Simple Moving Average (30) | 5.11 |
| MACD Level (12, 26) | −0.91 | Exponential Moving Average (50) | 6.16 |
| Stochastic RSI Fast (3, 3, 14, 14) | 70 | Simple Moving Average (50) | 6.36 |
Junior gainers: PHRX +22.22%, SILO +12.73%, PSYG +10%, COOL +6.19%, OPTI +5.88%, BRAXF +5.33%, WUHN +1.05%
| | | | | | |
| --- | --- | --- | --- | --- | --- |
| Company | Ticker | Price ($) | Weekly Change (%) | WoW Volume Trend | Market Cap (s/o) |
| ATAI Life Sciences | ATAI | 4.95 | -6.95 | ↓ | US$795.5M |
| GH Research | GHRS | 19.00 | -0.88 | ↓ | US$988.3M |
| COMPASS Pathways | CMPS | 12.50 | -6.50 | ↑ | US$525.2M |
| Mind Medicine | MNMD | 0.97 | -9.40 | ↓ | US$408.4M |
| Cybin Inc. | CYBN | 0.75 | -14.08 | ↔ | US$122.7M |
| Field Trip Health | FTRP | 1.39 | 5.30 | ↑ | US$80.7M |
| Numinus Wellness | NUMI | 0.53 | -8.62 | ↓ | C$108.0M |
| Revive Therapeutics | RVVTF | 0.164 | 13.10 | ↔ | US$52.3M |
| Small Pharma | DMT | 0.210 | -2.32 | ↑ | C$66.7M |
| Mindset Pharma | MSET | 0.53 | -1.85 | ↓ | C$48.1M |
| Awakn Life Sciences | AWKN | 1.55 | -0.64 | ↑ | C$43.7M |
| Mydecine Innovations | MYCOF | 0.057 | -27.21 | ↑ | US$15.4M |
In the news…
Awakn Life Sciences announced the successful completion of phase one of its new chemical entity (NCE) development program, strengthening Awakn's pipeline for the treatment of a broad range of both substance and behavioural addictions.
Awakn: London England's First-Ever Ketamine Clinic Is Set To Open
British Columbia has applied for an exemption request to decriminalize possession of small amounts of drugs, in an effort to reduce stigma associated with drug use and help save lives.
Cybin Inc. announced that the World Intellectual Property Organization (WIPO) published an international patent application covering a range of inhalation delivery methods across multiple psychedelic molecules (Patent Cooperation Treaty (PCT) patent application no.PCT/EP2021/077057).
Entheon Biomedical has proceeded on a non-brokered private placement financing of up to 30,000,000 Units at a price of CDN$0.10 per Unit for gross proceeds of up to CDN$3,000,000.
Federal drug officials are again making clear that the Schedule I status of substances like marijuana and certain psychedelics is inhibiting valuable research into their therapeutic potential.
Field Trip Health announced that the U.S. Patent and Trademark Office has granted the company a patent for claims related to FT-104 (informally known as "Isoprocin Glutarate"), Field Trip's first novel psychedelic molecule in development.
FSD Pharma provides a corporate update to the market.
FSD Pharma announced pursuant to a court endorsement, the cancellation of 504,888 Class B subordinate voting shares previously issued to the Company's former Chief Executive Officer, Dr. Raza Bokhari. This follows the prior cancellation of 156,278 Class B subordinate voting shares previously issued to certain former directors of the company.
Mind Medicine has appointed Francois Lilienthal, MD as Chief Commercial Officer.
New Study: Associations between classic psychedelics and opioid use disorder in a nationally-representative U.S. adult sample.
Ninnion announced the commencement of a first-of-its-kind pre-clinical development of NIN-S119. NIN-S119 is a proprietary, short-acting substituted tryptamine to treat patients recovering from ischemic stroke. It would be the first drug of its kind in the treatment of stroke, potentially making it eligible for Breakthrough Therapy designation by the FDA.
PharmAla Biotech has been selected as the MDMA manufacturing partner for Mind Medicine Australia. Mind Medicine Australia's order will be available for delivery later this year, for use in an ethics approved healthy persons trial and will be subject to all necessary government approvals being obtained.
PharmaDrug announced that in collaboration with the Terasaki Institute for Biomedical Innovation, it has successfully completed fabrication of a novel medical device capable of delivering sustained, low (sub-psychedelic) quantities of their undisclosed tryptamine-based pharmaceutical to the front of the eye.
Red Light Holland announced that Sarah Hashkes, the company's Chief Technology and Innovation Officer (CTIO) will be participating in Harvard Law School's online webinar and symposium titled 'A Macro View of Microdosing'.
Red Light Holland announces that Ridley Doolittle will become Red Light Holland's Chief Marketing Officer effective immediately.
Researchers looking into the therapeutic potential of these effects have found that psychedelics can dramatically reduce symptoms of depression and anxiety, PTSD, substance abuse and other psychiatric conditions.
Revitalist Lifestyle & Wellness announced a non-brokered private placement offering for aggregate gross proceeds to the company of up to CDN$6 million.
SABI Mind announced Canada's first research partnership with U.S. based Reverie Psychedelics. A leading and rapidly growing psychedelic clinic and research organization that coordinates clinical trials and associated partnerships between psychedelic companies and clinical sites.
2. Colorado Lawmakers Approve MDMA Bill While Rejecting Broader Psychedelics Measure As Ballot Initiatives Loom
Colorado House committee on Tuesday approved a bill aligning state statute to legalize MDMA prescriptions if and when the federal government ultimately permits such use. The MDMA legislation unanimously passed in a 11-0 vote, with technical amendments. It now heads to the floor.
Meanwhile, the House Public & Behavioral Health & Human Services Committee also rejected separate legislation to create a psychedelics review panel to study substances like psilocybin and DMT and issue recommendations on possible policy changes. But that measure's defeat came at the request of its sponsor, who asked members to "kill my bill" to give voters a chance to weigh in on broader psychedelics reform initiatives that activists are actively pursuing for the November ballot.
With respect to the broader psychedelics panel proposal, sponsor Rep. Alex Valdez (D) said that advisory boards would already be included in psychedelics reform initiatives if activists collect sufficient signatures and voters ultimately give their approval.
1. Maryland House Gives Initial Approval To Senate-Passed Bill To Fund Psychedelics Research And Access For Veterans
The Maryland House of Delegates on Friday gave initial approval to a Senate-passed bill that would create a state fund to provide "cost-free" access to psychedelics like psilocybin, MDMA and ketamine for military veterans suffering from post-traumatic stress disorder (PTSD) and traumatic brain injury.
The legislation from Sen. Sarah Elfreth (D) advanced on a voice vote on second reading one day after the House Appropriations Committee passed it. Assuming that delegates don't adopt any amendments on a third reading vote, which is expected soon, the bill would then head to the desk of Gov. Larry Hogan (R).
There was no discussion of the bill on the floor on Friday, but Appropriations Committee Chairwoman Maggie McIntosh (D) and other lawmakers did talk about its provisions and potential during Thursday's panel voting session.