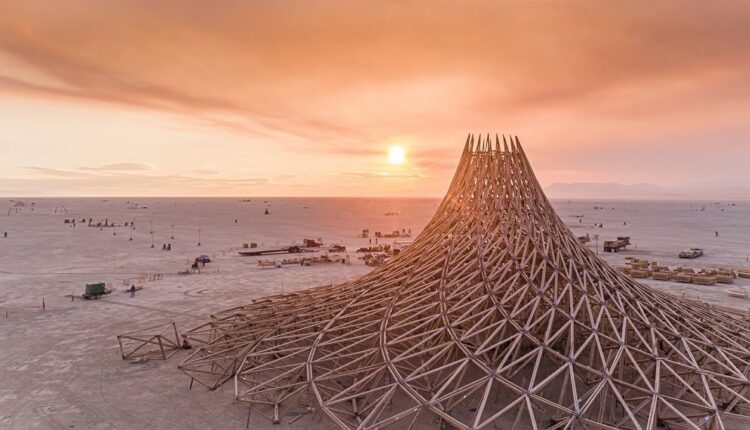 TDR's Top 5 Psychedelic Developments For The Week Of August 1
Welcome to TDR's review of the Top 5 Psychedelic Developments for the week of August 1. Aside from presenting a synopsis of events, we provide market commentary to summarize the week that was for publicly-listed companies.
5. COMPASS Pathways PLC Announces Second Quarter 2022 Financial Results And Business Highlights
COMPASS Pathways plc (NASDAQ: CMPS) reported its financial results for the second quarter 2022 and gave an update on recent progress across its business. Highlights:
Kabir Nath appointed as Chief Executive Officer       
Phase III program submitted to FDA and under review
COMP360 phase II study in anorexia nervosa launched
Cash position at 30 June 2022 of $207.2 million
R&D expenses were $31.3 million for the six months ended 30 June 2022, compared with $18.2 million during the same period in 2021. Of this increase, $5.2 million relates to an increase in external development expenses as we continue to investigate COMP360 psilocybin therapy in clinical and pre-clinical trials. A further $4.3 million and $1.9 million were attributable to personnel expenses and non-cash share-based compensation respectively, due to increased headcount. In addition, other expenses increased $1.7 million primarily related to an increase in external consulting expenses.
4. Morgan Stanley Positive On The Psychedelics Industry In New Report
Counterpoint Global is Morgan Stanley's (NYSE: MS)Investment Management division in charge of understanding new or "disruptive" market opportunities that hold "the potential to trigger far-reaching consequences" and therefore constitute a likely sound, long-term investment, and this report focuses on psychedelics developments for medical purposes.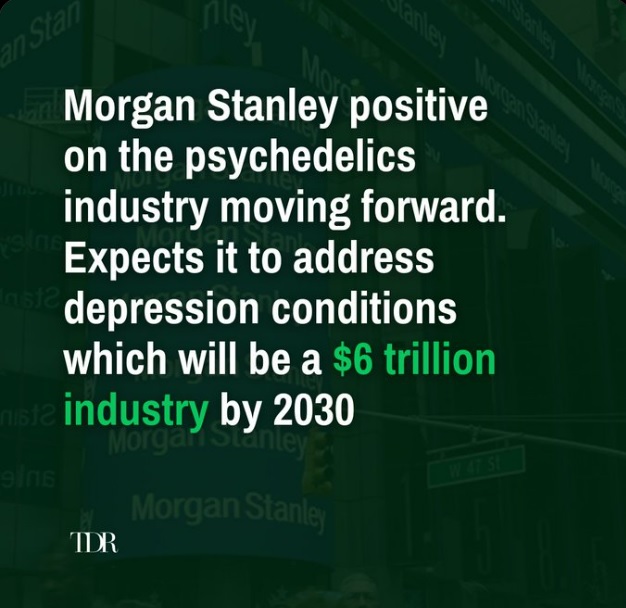 Morgan Stanley's report points out that "beyond mental illness and pain-related diseases, psychedelics have the potential to treat any disease where new neural pathways might improve function." The report further explains the team's account of why psychedelics are disruptive, what unmet medical needs they aim to help solve, potential markets as well as present and future challenges. 
__________
Hot Sector: COMPASS Pathways Up 62.64% Since How To Change Your Mind Psychedelic Docuseries Debuted on Netflix July 12
__________
3. Psychedelic Sector Rises As Junior Biotech Sector Sizzles
The biggest psychedelic stocks were mostly higher, as mainstream recognition of the industry continued apace (see #2). The Horizon Psychedelic Stock Index ETF (PSYK) soared ↑14.98% on its higher volume in 3 months. This performance was inline with direct peer Nasdaq Junior Biotechnology Index (↑15.38%) and bested the Nasdaq Biotechnology Ishares ETF (↑5.93%) as biopharma assets remained in-favor. The NASDAQ 100 ↑1.88% and S&P 500 ↑0.22% also rose, supported by a healthy payrolls number. Nonfarm payroll employment rose by 528,000 in July, a sharp acceleration in job gains compared to the past four months, according to the Bureau of Labor Statistics.
Here's how the Health Care (Biotechnology) sector performed:
Notable gainers:
In the news…
28% of Americans have tried at least one psychedelic drug. The poll, which questioned 1,000 adults between 22-25, revealed that the most used psychedelic substance is LSD and that 14% of participants confirmed trying it, followed closely by psilocybin with 13%.
A new public appeal, launched just days ago, aims at moving psilocybin from Schedule 1 to Schedule 2 of UK's Misuse of Drugs 2001.
Braxia Scientific has acquired 100% of the issued and outstanding stock of KetaMD , Inc. KetaMD is a U.S. based, privately-held, innovative telemedicine company, with a mission to address mental health challenges via access to technology-facilitated ketamine-based treatments.
Braxia Scientific recorded revenue of $1.49 million for the fiscal 2022 year ended March 31, 2022 compared with revenue of $1.008 million for the year ended March 31, 2021. On a year-over-year basis, revenue increased 47.5%.
California bills to legalize psychedelics possession, create the infrastructure to allow interstate marijuana commerce, prohibit localities from banning medical cannabis delivery services and impose new labeling requirements for cannabis products are all teed up for consideration in a key Assembly committee next week.
COMPASS Pathways had its target price lowered by investment analysts at Cantor Fitzgerald from $58.00 to $35.00 in a research report issued to clients and investors on Friday. Separately, Citigroup lowered their target price on COMPASS Pathways from $49.00 to $46.00 and set a "buy" rating on the stock
Field Trip Health announced that the TSX Venture Exchange has issued its conditional listing approval for the previously announced spinout transaction of its clinics business into Field Trip Health & Wellness Ltd. ("Field Trip H&W") pursuant to the plan of arrangement involving Field Trip and Field Trip H&W.
Jefferson County and in the cities of Madras and Culver voters will vote in November whether they want psilocybin production and retail in their communities.
Kaya Holdings, the first U.S. publicly traded company to hold and operate cannabis licenses in all "touch the plant" categories, has initiated the process to seek the requisite licenses for psilocybin manufacturing and facilitation service centers in Oregon.
Magic mushrooms are undergoing a transformation from illicit recreational drug to promising mental health treatment. Numerous studies have reported positive findings using psilocybin—the mushrooms' main psychoactive compound—for treating depression as well as smoking and alcohol addiction, and for reducing anxiety in the terminally ill.
Marion County residents will vote in November on whether to ban psilocybin manufacturing and service centers in unincorporated areas of the county.
Medford City Council decided there will not be another vote on psilocybin in November. The council will focus on putting time, place and manner restrictions in place. Measure 109, which allows manufacturing and service centers for the drug, was passed in 2020.
Mind Medicine announced that its Board of Directors has approved a ratio of 1-for-15 reverse share split of its common shares. As a result of the reverse share split, there will be approximately 28.4 million shares of common shares issued and outstanding.
New non-profit group promotes regulated use of sub-perceptible psychedelics as legal wellness supplements.
Optimind Pharma announced its commencement of trading on the CSE (Canadian Securities Exchange) under ticker symbol 'OMND'.
Oregon: Taking magic mushrooms in Oregon will be a legal possibility next year, once Oregon Psilocybin Services finalizes that rules for its administration and production. Those rules must be in place by Dec. 31, 2022, so the state can begin taking license applications on Jan. 2, 2023.
PharmAla Biotech has signed on to act as exclusive supplier of both GMP LaNeo™ MDMA and Engineering MDMA to InterVivo Solutions, its client companies and Affiliates. InterVivo Solutions is a well-established pre-clinical contract research organization (CRO) with expertise in neuropsychiatric and neurological diseases.
PsiloTec Health Solutions, operating as Zylorion Health, has filed a provisional patent for a novel psilocybin-based compound. The compound, ZYL-314, is to be used in the treatment of mental health disorders as well as other conditions and disorders related to the central nervous system, the company said.
Red Light Holland has completed the process of filing its audited annual financial statements and management discussion & analysis for the financial years ended March 31, 2022 and 2021.
Washington County will not be implementing a temporary ban on psilocybin treatment facilities, as was being weighed by the Board of Commissioners over the past month.
2. Future Hall Of Fame Quarterback Aaron Rodgers Reveals His Profound Psychedelic Experience
Ayahuasca, which contains a powerful hallucinogen DMT, helped him with his mental health, Rodgers said, adding that one of the core tenets of mental health is that self-love. Furthermore, the psychedelic drink also helped him achieve the "best season" of his NFL career. 
Green Bay Packers quarterback Aaron Rodgers opened up about his experience with psychedelics during the Aubrey Marcus Podcast. He said that ayahuasca, a South American (pan-Amazonian) ceremonial hallucinogenic brew from the Amazon basin, helped him "unconditionally love" himself.
Twice named NFL's Most Valuable Player, Rodgers said that by realizing that unconditional self-love he was able to love others the same way.
1. Canadian Patients Fighting For Psilocybin Access Sue Federal Government
Eight Canadians have filed a Charter challenge against the Government of Canada and the Minister of Health regarding patient access to psilocybin and psilocybin therapy.
The plaintiffs, which include seven patients and one health-care practitioner, are arguing that the current modes of accessing psilocybin are insufficient and a violation of Section 7 of the Canadian Charter of Rights and Freedoms, which guarantees the right to life, liberty and security of the person.
It's a similar argument to the landmark court case, R v Parker, which led to Canada's first medical cannabis laws.
The challenge is supported by TheraPsil, a B.C.-based non-profit that has fundraised to cover legal fees and has previously worked with each of the plaintiffs to help them secure legal access to psilocybin, though not always successfully.