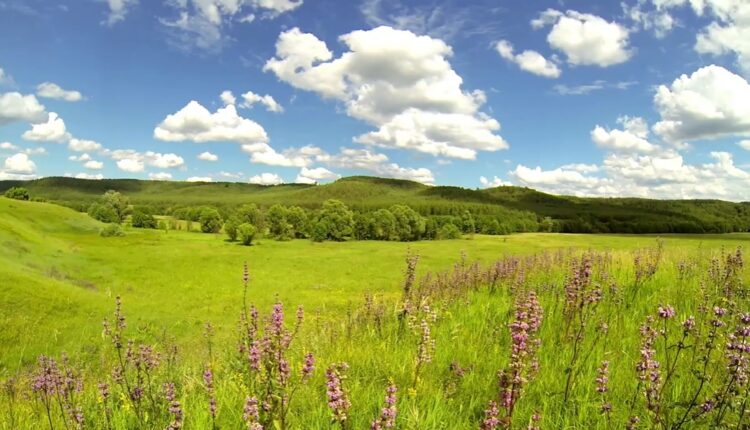 TDR's Top 5 Psychedelic Developments For The Week Of August 21
Welcome to TDR's review of the Top 5 Psychedelic Developments for the week of August 21. Aside from presenting a synopsis of events, we provide market commentary to summarize the week that was for publicly-listed companies.
5. Ex-NHL Player Kyle Quincey Is Building A Psychedelic Retreat Center In Colorado For Athletes, Military
Hockey player Kyle Quincey began mentally preparing for retirement well before his career was over. The former defenseman, who spent three seasons with the Colorado Avalanche, knew it would be a tough transition since he'd seen others in the National Hockey League struggle to assimilate after dedicating their lives – and bodies – to the sport.
To help others struggling with their mental health in hopes of saving lives. He's now in the process of building a retreat center on Colorado's Western Slope, called Do Good Ranch, where he aims to provide psilocybin therapy for individuals with traumatic brain injury (TBI), addiction, anxiety and depression, among other ailments.
4. Cybin Announces Renewed At-The-Market Equity Program of up to US$35 Million
Cybin Inc. (NYSE American:CYBN) (NEO:CYBN) has renewed its previously established at-the-market equity program that allows Cybin to issue and sell up to US$35,000,000 of common shares in the capital of the Company from treasury to the public, from time to time, through the Agents
Distributions of Shares under the ATM Program, if any, will be made pursuant to the terms and conditions of an "at-the-market equity" distribution agreement dated August 23, 2023 that the company entered into with Cantor Fitzgerald Canada Corporation and Cantor Fitzgerald & Co. The ATM Program will be effective until the earlier of the issuance and sale of all of the Shares issuable pursuant to the ATM Program and September 17, 2025 unless earlier terminated in accordance with the terms of the Distribution Agreement.
__________
Numinus CEO Provides End of Summer Company Update
__________
3. Psychedelic Stocks Decline For 7th Straight Week, In Spite Of Imminent MAPP2 Readout
The psychedelic sector notched its seventh consecutive losing week, as reflected by the Advisorshares Psychedelics ETF (PSIL) ↓3.82%. The decline was once again indicative of weaker performance relative to biopharma peers indices such as the Nasdaq Junior Biotechnology Index ↑1.39% and Nasdaq Biotechnology Ishares ETF↑1.73%. The broad stock market indices NASDAQ 100 ↑1.57% and S&P 500 ↑0.74% rose moderately, despite Federal Reserve Chair Jerome Powell indicating that he stands ready to increase interest rates for some time.
Here's how the Health Care (Biotechnology) sector performed:

In the news…
2022 was a difficult year for the stock market in general and for the biotech sector in particular. We saw major declines, especially in shares of small and medium-sized biotech companies. But better times may be ahead.
Advisorshares Psychedelics ETF: seven consecutive weeks of decline to all-time lows 😐
Bionomics Limited announced that the last patient last visit has been completed in its Phase 2 ATTUNE study in PTSD, and disclosed timing of the End of Phase 2 meeting to review advancing BNC210 into Phase 3 program in patients with SAD.
Canadian survey has revealed that an increasing number of people are taking psychedelics for therapeutic purposes but aren't discussing their psychedelic use with their doctors. The poll discovered that Canadians are specifically using hallucinogens to address mental health challenges but aren't informing their physicians about the psychedelic use.
Core One Labs applauds a recent survey study published in the European Journal of Pain, which suggests that psychedelic substances could offer potential therapeutic value in addressing specific chronic pain conditions.
Emyria Ltd. has made a strategic change to its board to bolster its clinical service growth in mental health.
FunGuyz location in Canada was raided, and shroom store operators don't plan on shutting down business.
GH Research PLC reported financial results for the second quarter ended June 30, 2023 and provided business updates.
Incannex Healthcare announced that its subsidiary Psychennex Pty Ltd has commenced preparations of an investigational new drug application to the U.S. Food and Drug Administration for the company's psilocybin assisted psychotherapy development program.
Krasota, the Dubal restaurant that makes dinings a psychedelic escapade. Flashing screens, funky beats and food as mad as it is marvellous makes it an enviable fever dream.
M2Bio Sciences to introduce the debut of its Mixed Martial Arts Organization: "M2 MMA". Encompassing promotions across the UAE, Thailand, and South Africa, M2 MMA, guided by M2Bio Sciences' prominence in drug discovery and mental health, will now channel that expertise into the realm of combat sports.
MindBio Therapeutics announced the first doses of MB22001 have been administered to patients in this landmark microdosing study in depressed patients. This trial is a world first and remains the only clinical trials in the world to be approved for take-home use of LSD.
Magic mushrooms are being pressed into pills, baked into lasagnas and eaten as chocolate bars as drug users hail this the 'grown-up' way to get high.
Mindmed: Ex-director seeks at least $2,500,000 in damages; allegations reference JR Rahn, Stephen Hurst, Jakup Klimes, Daniel Karlin, Robert Barrow.
Mushrooms Inc. introduces its newly-formed Business Development Team, strategically assembled to harness the momentum generated by the company's new technology and Innovation lab development.
Panel of expert authors is calling on authorities to facilitate the study of psychedelic compounds
as cancer distress treatments in a paper published in the International Journal of Gynecological Cancer.
Psilera announced they have been recognized by both the Tampa Bay Business Journal and the GrowFL group for their commitment to innovative research and their ability to stand out in a competitive market.
Psychedelic anecdotal evidence in healing…
Oregon now offers psilocybin therapy. Here's what one of the first patients experienced.
Red Light Holland announced updates regarding its manufacturing plans to create homogenized natural psilocybin microdosing capsules.
Study: Co-use of MDMA with psilocybin/LSD may buffer against challenging experiences and enhance positive experiences
Sunstone Therapies announced the publication in the Journal of Palliative Medicine of a study, conducted in collaboration with the University of Vermont Conversation Lab, demonstrating the feasibility of trained human coders to identify observable markers of therapeutic connection during psilocybin administration in psychedelic-assisted therapy.
U.K. aristocratic councillor who was criticized for his role in the Grenfell fire has angered locals by writing about dealing with his grief using psychedelics, in a seeming plug for his own company.
University of Toronto professor is looking at psychedelics as a possible treatment option for some mental health disorders causing athletes to reduce their quality of life, performance and career trajectories.
2. Psychedelic Drug Decriminalization Bill Moves To Suspense File Before Big Assembly Vote
A bill to decriminalize plant-based psychedelic drugs was moved into the suspense file on Wednesday by the Assembly Appropriations Committee, a move which will could kill the bill or allow for one final push in the legislature by the end of the session. The bill is expected to be voted on in the Assembly by September 1st.
First introduced in December of last year, Senate Bill 58 by Senator Scott Weiner (D-San Francisco) proposed to decriminalize plant-based and other natural hallucinogens such as psilocybin (magic mushrooms), dimethyltryptamine (psychedelic drug DMT), ibogaine (psychedelic substance), and mescaline (psychedelic hallucinogen). In addition, law enforcement would be unable to charge those holding the drugs with a criminal penalty while also still being completely illegal for minors.
SB 58 also would remove bans on having psilocybin or psilocyn spores that can produce mushrooms, and on having drug paraphernalia associated with all decriminalized drugs. Specific limits outlined by the bill include up to 2 grams of DMT, 15 grams of Ibogaine, and 2 grams of Psilocybin.
1. Federal Psychedelics Reform Is 'More Supported By Republicans,' Former Texas Governor Claims
Two top state elected officials—one Democrat, one Republican—are calling on the federal government to move forward on psychedelics reform, saying the opportunity to improve the lives of people with PTSD and other ailments shouldn't boil down to partisan politics.
"I try to tell people this isn't partisan at all. Let's take our labels away on this one," former Texas Gov. Rick Perry (R) said in a new documentary from Reason. "This is about humankind. This is about taking care of individuals. This is about saving lives. This is about giving people their lives back."
Despite claiming the issue shouldn't be about politics, however, Perry went on to assert that GOP lawmakers are more open to reform than Democrats are, at least among those in Congress. "At the federal level, this is more supported by the Republicans," he said.