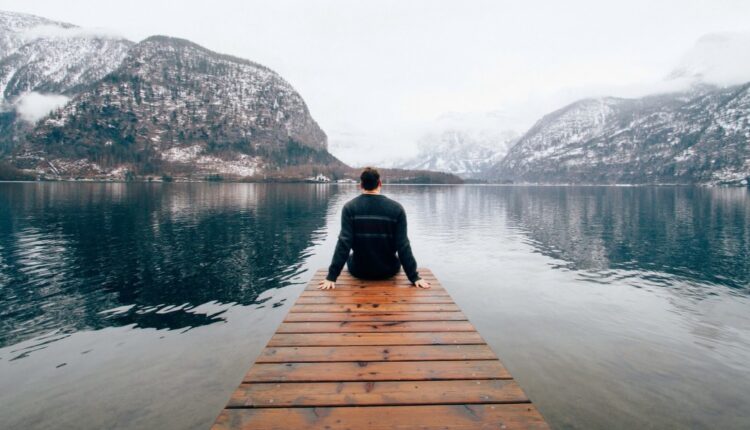 TDR's Top 5 Psychedelic Developments For The Week Of August 22
Welcome to TDR's review of the Top 5 Psychedelic Developments for the week of August 22. Aside from presenting a synopsis of events, we provide market commentary to summarize the week that was for publicly-listed companies.
5. Freedom Biosciences Exits Stealth With $10.5M Financing To Develop Mental Health Treatments
Freedom Biosciences, a U.S. clinical-stage biotech platform developing ketamine and psychedelic therapeutics, today emerged from stealth with $10.5 million in seed financing.
MBX Capital led the round and was joined by PsyMed Ventures, Village Global and The Yale Startup, among others. The new financing will help the company advance its current lead ketamine program as well as further multiple additional exploratory programs.
Freedom Biosciences was co-founded in April 2021 by John Krystal, chair of the Department of Psychiatry at Yale University, and Dina Burkitbayeva, co-founder of PsyMed Ventures and one of the first investors in the psychedelic therapeutics space.
4. MindMed Announces First Patient Dosed in Phase 2b Trial of MM-120 in Generalized Anxiety Disorder
Mind Medicine Inc. (NASDAQ: MNMD) (NEO: MMED) announced first patient dosing in its Phase 2b dose-optimization trial of MM-120, a pharmaceutically optimized form of lysergic acid diethylamide (LSD), for the treatment of Generalized Anxiety Disorder (GAD).
The Phase 2b trial in patients diagnosed with GAD is a multi-center, parallel, randomized, double-blind, placebo-controlled, dose-optimization study. The trial plans to enroll 200 participants who will receive a single administration of up to 200 µg of MM-120 or placebo. The primary objective is to determine the reduction in anxiety symptoms 4 weeks after a single administration of MM-120, compared across the five treatment arms. Key secondary objectives, measured up to 12 weeks after the single administration, include assessments of safety and tolerability as well as quality of life.
__________
New PAT Study For Alcohol Addiction Showed That Psilocybin More Effective Than Diphenhydramine In Reducing Addiction Symptoms
__________
3. Psychedelic Stocks Outperform BioPharma Peers In A Tumultuous Market Week
The psychedelic sector finished higher on aggregate this past week. The Horizon Psychedelic Stock Index ETF (PSYK) rose ↑6.67% despite declining volume and a broad market that finished the week under extreme pressure. This performance beat direct peer Nasdaq Junior Biotechnology Index (↓2.69%) and the Nasdaq Biotechnology Ishares ETF (↓3.68%). The NASDAQ 100 ↓5.35% and S&P 500 ↓4.46% also declined, as trader's sold heavily after Fed Chair Jerome Powell's speech at Jackson Hole, in which he said the central bank won't back off in its fight against rapid inflation.
Here's how the Health Care (Biotechnology) sector performed:

Notable Gainers:
In the news…
ARK Genomic Revolution ETF purchases more shares of COMPASS Pathways and atai Life Sciences to end the week.
B.More Inc. announced that the U.S. Food and Drug Administration has approved its IND application to begin a Phase 2b clinical trial to determine the efficacy and safety of synthetic psilocybin (SYNP-101) in treating patients with alcohol use disorder. Led by principal investigator, Michael Bogenschutz, Director of the NYU Langone Center for Psychedelic Medicine, the trial will be initiated in early 2023.
BetterLife Pharma lead drug (BETR-001) promotes structural neural plasticity with possible nootropic effects similar to that of LSD without hallucinogenic side effects.
Bright Minds Biosciences entered into a letter of engagement with Eight Capital, under which Eight Capital has been appointed as agent in connection with the offer for sale units of the company on a best efforts overnight marketed basis. Pricing of the overnight marketed offering was of an aggregate of 2,858,000 units of the company at a price of $1.40 per unit, for aggregate gross proceeds of $4,001,200 (one full warrant at an exercise price of $1.76 for a period of 24 months from the closing date.)
Carolyn Bennett, who has served as minister of mental health and addictions, and an associate minister of Health Canada. was in Oregon visiting the Oregon Health Authority, which gave a presentation of the state's framework for psilocybin services and manufacturing on August 8.
Core One Labs has engaged in discussions with a contract development and manufacturing organization for the commercial scale GMP-compliant production of its patent-pending Active Pharmaceutical Ingredient biosynthetic psilocybin product.
Drug Enforcement Administration is abandoning another proposal to ban two more psychedelics in the face of pushback from scientists. The news comes shortly after DEA dropped a separate move to schedule five tryptamines last month.
Filament Health announced the appointment of Dr. Konstantin Adamsky of Negev Capital to its Board of Directors, and Jeff Chilton of Nammex to the Company's Advisory Council.
GH Research reports second quarter 2022 financial results and provides business updates. Cash was $265.4 million as of June 30, 2022, compared to $276.8 million as of December 31, 2021. The company believe that existing cash will be sufficient for us to fund our operating expenses and capital expenditure requirements into 2025.
Japanese scientists succeed at causing depression in monkeys using magnetic stimulation. Sendai's Tohoku University announced that they've become the first scientist in the world to successfully induce depression in monkeys by manipulating their brain activity using magnetic stimulation.
Johns Hopkins Medicine researchers compared psychedelic experiences with near-death experiences that were not drug related and found notable similarities in people's attitudes toward death. Survey participants (3000+ adults) in both groups reported having less fear of death and dying after the experience.
Medical benefits of psychedelic drugs have gone from Age of Aquarius punchline to solid science, but the startups racing to market might still be getting ahead of themselves.
Mind Medicine Australia announced a new fund to support the development of observational trials into psychedelic-assisted therapies to treat a range of mental illnesses. The initial commitment of funding of $1 million will be provided by the Hunt Family Foundation with additional funding sought from other philanthropists.
MindMed announced that its previously announced 1-for-15 reverse share split of the company's common shares, par value $0.001 , became effective after the close of markets on August 26, 2022 , with trading expected to begin on a split-adjusted basis on the Nasdaq and the Neo Exchange Inc. at market open on August 29, 2022
Optimi Health has finalized three new Canadian retail and e-commerce distribution agreements for its Optimi Life nutraceutical mushroom products.
PharmaDrug Inc. announced that it continues to successfully execute on key objectives related to its multiprong psychedelics research and development strategy by generating potential shareholder value through a diversified approach to foundational research, drug development, and near-term translation into clinical studies.
Psychiatrists disagree with US policy on certain psychoactive drugs, according to a recent survey. The online survey was completed by 181 U.S. psychiatrists, randomized to read one of four vignettes depicting a depressed patient who reported symptom relief after non-prescribed psychoactive drug use (methamphetamine [Schedule II], ketamine [Schedule III], psilocybin or alprazolam). Participants had been practicing psychiatry for an average of 16 years.
Researchers from the Australian National University (ANU) have released results from Australia's first government-backed pill testing service, including finding methamphetamine that was actually sugar. The experts examined a range of recreational drugs deposited at the ACT's CanTest Health and Drug Checking service during August, including ketamine, MDMA, heroin, methamphetamine and cocaine.
2. Marijuana And Hallucinogen Use Among Young Adults Reached All-Time High In 2021
Marijuana and hallucinogen use in the past year reported by young adults 19 to 30 years old increased significantly in 2021 compared to five and 10 years ago, reaching historic highs in this age group since 1988, according to the Monitoring the Future (MTF) panel study. Rates of past-month nicotine vaping, which have been gradually increasing in young adults for the past four years, also continued their general upward trend in 2021, despite leveling off in 2020. Past-month marijuana vaping, which had significantly decreased in 2020, rebounded to pre-pandemic levels in 2021.
Alcohol remains the most used substance among adults in the study, though past-year, past-month, and daily drinking have been decreasing over the past decade. Binge drinking (five or more drinks in a row in the past two weeks) rebounded in 2021 from a historic low in 2020, during the early stages of COVID-19 pandemic. On the other hand, high-intensity drinking (having 10 or more drinks in a row in the past two weeks) has been steadily increasing over the past decade and in 2021 reached its highest level ever recorded since first measured in 2005.
1. Psilocybin Therapy Sharply Reduces Excessive Drinking, Small Study Shows
A small study on the therapeutic effects of using psychedelics to treat alcohol use disorder found that just two doses of psilocybin magic mushrooms paired with psychotherapy led to an 83 percent decline in heavy drinking among the participants. Those given a placebo reduced their alcohol intake by 51 percent.
By the end of the eight-month trial, nearly half of those who received psilocybin had stopped drinking entirely compared with about a quarter of those given the placebo, according to the researchers.
The study, published Wednesday in JAMA Psychiatry, is the latest in a cascade of new research exploring the benefits of mind-altering compounds to treat a range of mental health problems, from depression, anxiety and post-traumatic stress disorder to the existential dread experienced by the terminally ill.