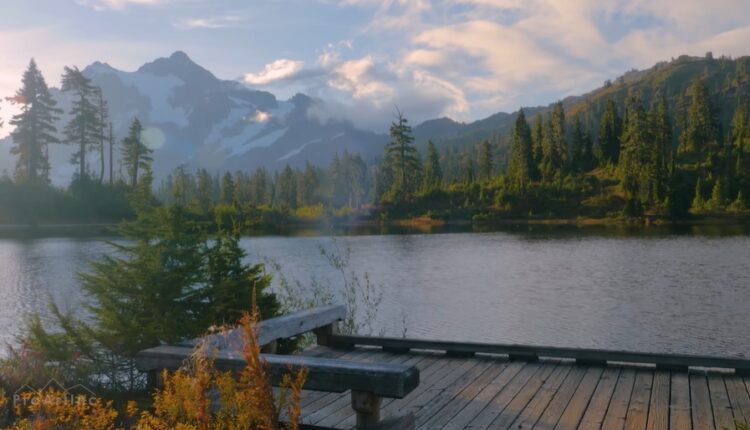 TDR's Top 5 Psychedelic Developments For The Week Of August 28
Welcome to TDR's review of the Top 5 Psychedelic Developments for the week of August 28. Aside from presenting a synopsis of events, we provide market commentary to summarize the week that was for publicly-listed companies.
5. U.K. MPs Call For Magic Mushrooms And Psychedelic Drugs To Be Downgraded
Magic mushrooms and other psychedelic drugs should be reclassified as "a matter of urgency" to support clinical research into medical and therapeutic treatment, a group of influential MPs have said.
A report by the home affairs committee said there was a "growing body of evidence" that suggests psychedelics – and psilocybin in particular – may have therapeutic benefits, including treating depression and PTSD.
The cross-party group recommended that Rishi Sunak's government downgrades the class A psychedelic drugs from Schedule 1 to schedule 2 so academics can test the "therapeutic value" more easily.
4. Psilocybin Associated With 'Significantly' Reduced Symptoms Of Major Depression After One Dose, American Medical Association Study Finds
People with major depression experienced "clinically significant sustained reduction" in their symptoms after just one dose of psilocybin, a new study published by the American Medical Association (AMA) found.
A team of 18 researchers from institutions including Yale University, Johns Hopkins University, NYU Langone Center for Psychedelic Medicine and San Francisco Veterans Affairs Medical Center investigated the association, carrying out a randomized clinical trial involving 104 adults with major depressive disorder (MDD).
For the study, published in the Journal of the American Medical Association (JAMA) on Thursday, people with major depressive disorder were administered 25mg of synthetic psilocybin at 11 different clinics across the U.S. and monitored for changes in symptoms over the course of six weeks.
__________
California moves toward decriminalizing psychedelics
__________
3. Psychedelic Stocks Rise For First Time In Eight Weeks
The psychedelic sector notched its first green week after 7-consecutive losing ones, as reflected by the Advisorshares Psychedelics ETF (PSIL) ↑11.00%. The gains outpaced the performance relative to biopharma peers indices such as the Nasdaq Junior Biotechnology Index ↑2.62% and Nasdaq Biotechnology Ishares ETF↑1.90%in a light news week. Broad stock market indices NASDAQ 100 ↑3.55% and S&P 500 ↑2.37% showed strength heading into the long weekend.
Here's how the Health Care (Biotechnology) sector performed:

In the news…
Bianchi & Brandt announced its corporate expansion with the appointment of two partners who will lead a deep bench of experts in psychedelic regulatory compliance, M&A, corporate governance, IP protection, risk management and employment law.
Braxia Scientific announced the filing of its financial statements and management discussion and analysis for the three months ended June 30, 2023.
California: A bill to decriminalize plant-based psychedelic drugs was passed by the Assembly Appropriations Committee on Friday, making the controversial bill one vote away before going to Governor Gavin Newsom to either sign into law or veto.
Colorado officials who will oversee the state's legal psychedelics program are hosting a series of upcoming listening sessions, one of the first steps toward implementing regulated access provisions of the voter-approved legalization law.
Decibel is expanding its global footprint through a new supply agreement to provide premium dried medical cannabis flower to the United Kingdom's 4C LABS.
Filament Health has entered into a licensing agreement with Reset Pharmaceuticals Inc., a privately held biotechnology company focused on the development of innovative treatments to address mental health indications related to life-altering diseases.
Hawaii psychedelics task force…
Journal of the American Medical Association published an investigation into the use of psilocybin mushrooms to treat major depressive disorder.
Lophos Holdings announced that its wholly owned subsidiary, Lophos Pharmaceuticals Corp., has received its Controlled Substances Dealers License (CSDL) from Health Canada, effective as of August 23, 2023.
MAPS launches online video sessions from Psychedelic Science 2023 with The Virtual Trip.
NeoLumina Bioscience announces its launch as a biopharmaceutical company focused on the development of molecules and derivatives based on psychedelics, as well as intellectual property, focused on improving therapeutic outcomes related to mental health conditions with unmet needs.
Nova Mentis Life Science provided an update on its Phase IIA clinical trial testing psilocybin for the treatment of fragile X syndrome (FXS), the leading genetic cause of autism spectrum disorder (ASD).
Professor David Nutt will put his ideas to MSP's at Holyrood next month just weeks after Scotland once again recorded over 1,000 drug deaths in a year – the highest rate in Europe.
Red Light Holland has completed the process of filing its unaudited quarterly financial statements and management discussion & analysis for the three months ended June 30, 2023 and 2022.
Retired firefighter from California is funding psychedelic retreats for firefighters to help address mental disorders they developed while on the job.
Silo Wellness has revealed its plans to acquire the entire issued and outstanding securities of NUGL Inc./Kaya Group, in a deal worth $31.9 million.
Study: pairing psychedelics with a small dose of MDMA, a new study says, seems to both reduce those feelings of discomfort and highlight more positive aspects of the experience.
Usona's Phase 2 psilocybin trial results for Major Depressive Disorder published in JAMA.
2. Cybin to Acquire Small Pharma Inc.
UK-based Small Pharma is a biotechnology company focused on short-duration psychedelic therapies for mental health conditions.
The company has developed short-duration psychedelic therapies for mental health conditions, raising $63 million in capital since 2021. It has also released the first placebo-controlled efficacy results for DMT in the treatment of Major Depressive Disorder (MDD), progressing two clinical-stage DMT-based programs, a pipeline of preclinical assets, and an IP portfolio.
Both Cybin and Small Pharma share a common goal of creating novel psychedelic-based therapeutics, and the duo's combined DMT and deuterated DMT (dDMT) programmes together create the largest dataset of systematic research on these short-duration psychedelic molecules.
1. Big Pharma Enters The Psychedelic Space Beyond Partnerships As Otsuka Acquires Mindset Pharma
Canadian next-generation psychedelics developer Mindset Pharma has entered into a definitive agreement by which Otsuka America Inc., the U.S. arm of Otsuka Pharmaceutical Co., would acquire all its outstanding shares in an all-cash transaction for approximately $60 (CA$80) million. Otsuka Pharmaceutical is part of Tokyo-headquartered Otsuka Holdings.
Expected to close on or around October 19, 2023, the transaction's terms would give Mindset shareholders $0.55 (CA$0.75) in cash per share -a 15.4% premium to its closing price August 30, a 27.9% premium based on its 30-trading day VWAP, or a 51.5% premium from its 90-trading day VWAP.
The collaboration began in January 2022 when Mindset entered into a partnership with Otsuka's McQuade Center for Strategic Research and Development (MSRD) which included a "strategic investment" toward the development of two Mindset Pharma short-acting drug candidates' families through Phase 1 trials.