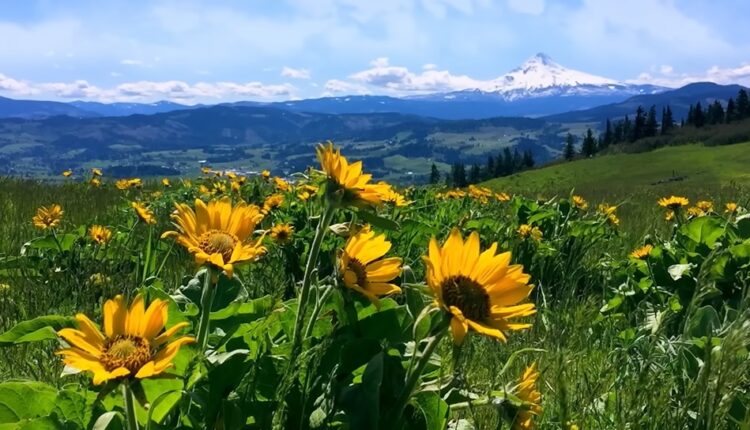 TDR's Top 5 Psychedelic Developments For The Week Of August 7
Welcome to TDR's review of the Top 5 Psychedelic Developments for the week of August 7. Aside from presenting a synopsis of events, we provide market commentary to summarize the week that was for publicly-listed companies.
5. atai Life Sciences Announces Positive Results From Phase 1 Bridging Study of PCN-101
atai Life Sciences has unveiled findings from subsidiary Perception Neuroscience Phase 1 investigation into the intravenous-to-subcutaneous transition of PCN-101 (R-ketamine). The outlook of the safety-focused trial look promising for continuation of the trial.
In this Phase 1 study, characterized by its open-label design and a comprehensive four-phase crossover structure, the emphasis was placed on evaluating the safety, tolerability, and intricate pharmacokinetic profile of varying PCN-101 doses (60mg, 90mg, and 120mg) delivered subcutaneously. These doses were compared against the established 60mg intravenous (IV) administration of PCN-101. To facilitate this exploration, a cohort of 16 healthy participants was selected and organized into four distinct administration sequence
4. atai Life Sciences Reports Second Quarter 2023 Financial Results and Operational Highlights, and Announces Clinical Data from the Phase 1 Study of DMX-1002 (Ibogaine)
atai Life Sciences announced results from the Phase 1 study of DMX-1002, a cholinergic, glutamatergic and monoaminergic receptor modulator being developed for the treatment of OUD.
The single-blinded Phase 1 study assessed the safety, tolerability and pharmacokinetics of single-ascending doses of DMX-1002 in healthy volunteers. Oral doses of 3 mg/kg, 6 mg/kg & 9 mg/kg were evaluated in 20 participants. Results of the Phase 1 trial demonstrated that oral doses of DMX-1002 at 9 mg/kg achieved plasma concentrations in line with those described in previous studies in which subjects reported psychedelic experiences and obtained therapeutic benefit in OUD.
The treatment-related adverse events (AEs) were similar to those observed in prior trials of DMX-1002, and nearly all (>94%) were rated mild-to-moderate in severity. There were no serious adverse events reported.
___________
Rep. Crenshaw Speaks To News Nation On How Psychedelics Can Save Lives
___________
3. Psychedelic Stocks Decline For Fifth Consecutive Week
The psychedelic sector notched its fifth consecutive losing week, as reflected by the Advisorshares Psychedelics ETF (PSIL) ↓4.76%. The performance was relatively weaker compared with biopharma peers indices such as the Nasdaq Junior Biotechnology Index ↓2.83% and Nasdaq Biotechnology Ishares ETF↑0.95%. PSIL ETF also trailed the NASDAQ 100 ↓1.63% and S&P 500 ↓0.31% indices by a significant degree. PSIL is now a stone's throw away from all-time lows, erasing its post Psychedelic Science 2023 conference gains.
Here's how the Health Care (Biotechnology) sector performed:

In the news…
Algernon NeuroScience announced a forty patient Phase 2 psychedelic drug DMT stroke study.
Bright Minds Biosciences announced positive results of the qEEG (Quantitative Electroencephalogram) data in Cohort 4 of its first-in-human Phase 1 study of its lead compound, BMB-101.
Exhale Wellness becomes the newest addition to the thriving US psychedelics market with its proud range of mystical mushroom gummies.
Filament Health announced an increase in the size of its previously announced non-brokered private placement offering and that, further to its news release dated July 19, 2023, the company had closed the private placement financing for gross proceeds of C$2,500,000.
Filament Health announced approval from the United States Food and Drug Administration for two clinical trials at leading American research institutions studying the effects of PEX010, Filament's botanical psilocybin drug candidate, for mental health conditions including cancer-related anxiety and depression.
Fluence announced the graduation of the first cohort of students in its Certificate in Psilocybin-Assisted Therapy. The 9-month training program, which launched in November 2022, provides students with the knowledge and skills they need to provide psilocybin sessions under Oregon's Measure 109.
Incannex Healthcare announced that its subsidiary Clarion Clinics Group is now accepting direct registration of interest in treatment from potential clients via its website at clarionclinics.com ahead of its planned Q3 opening.
Magic mushrooms are for sale in San Francisco, and the city government has no idea what to do.
Meme Of The Week
Mind Cure Health announced that in connection with the company's previously announced reverse takeover transaction with LNG Holdings Inc., LNG Energy closed its private placement of 44,577,350 subscription receipts of LNG Energy at a price of $0.50 per Subscription Receipt.
Nue Life Health announced a partnership with Enthea, the leading benefit plan administrator specializing in psychedelic health care services. This collaboration establishes Nue Life Health as the first at-home ketamine provider on Enthea's network, marking a significant milestone in accessible psychedelic therapy.
Optimi Health announced the non-dilutive Debt Financing Agreement and General Security Agreement for proceeds of up to CAD $3,000,000. The company has already brought in the first tranche of CAD $1,000,000 from Catcher Investments Ltd., a company under the stewardship of Mr. JJ Wilson, who also serves as a director and non-executive Chair of Optimi Health.
Oregon has become the first place in the U.S. to legalize psilocybin, the compound found in psychedelic 'magic' mushrooms. Unlike cannabis, however, the mushroom market does not show signs of becoming big business.
Pennsylvania is getting closer to psychedelic reform, and advocates in Philly are pushing for decriminalization.
Psycheceutical Bioscience announced the completion of dosing of the first cohort of subjects in a Phase I clinical trial of its patented NeuroDirect™ topical ketamine formulation for the treatment of Post Traumatic Stress Disorder.
Psychedelic Athenaeum, presented by The Psychedelic Assembly, an organization dedicated to the conversation and education of psychedelics, is a 1000 square ft. psychedelic library, social club and community center, aiming to provide a safe space for the psychedelic curious.
Red Light Holland has expanded their future distribution of their Mushroom Home Grow Kits to over 135 retail stores across Canada, including 31 Longo's locations in southern Ontario expected to commence in mid September, 2023.
U.S. Sen. Mark R. Warner (D-VA) released a statement on a notice by the Drug Enforcement Agency (DEA) that it will consider creating a special registration process that would allow quality health care providers to prescribe controlled substances over telehealth safely, as they've done during the pandemic.
2. Psychedelic Therapy Group Outlines First-Ever Professional Guidelines
The American Psychedelic Practitioners Association and the nonprofit BrainFutures teamed up to release what they describe as the "first Professional Practice Guidelines for Psychedelic-Assisted Therapy."
The principles outlined by the American Psychedelic Practitioners Association aim to bring structure to the field amid rapidly growing interest in incorporating psychedelics like psilocybin and MDMA into mental health treatment.
The guidelines, laid out in a 42-page manual available online, "are designed to address the evolving practice of psychedelic-assisted therapy."
1. Psychedelic Therapy For Stressed Workers Reportedly Gains Traction At Firms
American companies are increasingly offering psychedelic therapy as a workplace benefit for employees seeking alternative treatments to conditions such as post-traumatic stress disorder, anxiety and depression. Enthea, a startup that offers third-party administrative services for health insurance plans, told Fast Company that it has enrolled some 50 firms to begin offering the perk to its workers.
One of those companies, Dr. Bonner's, which makes natural soap, offered around 7% of its 320 employees access to alternative therapy through the use of ketamine, a tranquilizer that has hallucinogenic qualities and is usually prescribed by veterinarians.
An anonymous survey found that of those 7% who were treated with ketamine, a whopping 86% showed improvement in their symptoms of post-traumatic stress disorder while 67% reported a reduction in symptoms of depression-related illnesses.