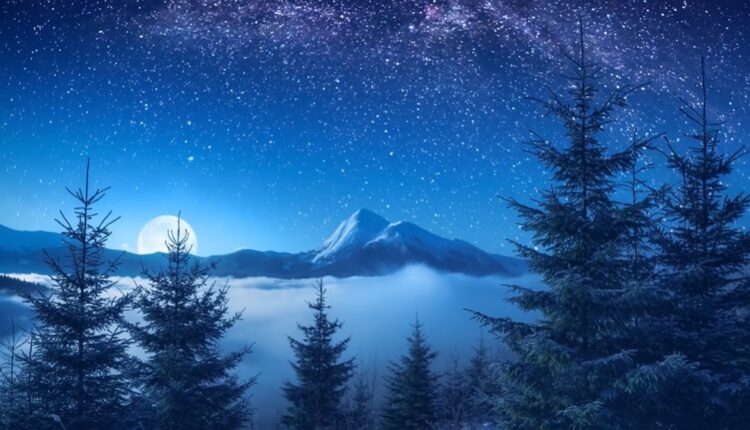 TDR's Top 5 Psychedelic Developments For The Week Of December 12
Welcome to TDR's review of the Top 5 Psychedelic Developments for the week of December 12. Aside from presenting a synopsis of events, we provide market commentary to summarize the week that was for publicly-listed companies.
5. Biotech Startup Has Launched With $60 million In Funding To Help Combat Treatment-Resistant Depression
A biotechnology startup – soon to be housed in Research Triangle Park – has launched with $60 million in funding and the aim of finding an effective therapy for treatment-resistant depression and other debilitating neuropsychiatric disorders.
Lusaris Therapeutics has announced plans to set up shop in RTP to work on its lead program – LSR-1019 – a proprietary, naturally derived and fast-acting serotonergic psychedelic compound. The company's pipeline also includes two additional early stage drug candidates for migraine and cluster headache and other neuropsychiatric and neurological disorders.
Lusaris' early funding comes from a Series A round of financing led by RA Capital Management, which also formed and incubated the business. RA Capital's managing director, Andrew Levin, M.D., Ph.D., will serve as interim CEO while the new company looks for a permanent leader.
4. First Patient Dosed In Small Pharma's Drug Interaction Study
Small Pharma confirms that the first patient has been dosed in the Company's Phase Ib drug interaction study. The study aims to assess the interaction between selective serotonin reuptake inhibitors ("SSRIs") and SPL026, the Company's lead N, N-dimethyltryptamine (DMT) candidate, in patients with Major Depressive Disorder.
The open-label study is being conducted at two MAC Clinical Research sites in the United Kingdom and will investigate the safety, tolerability, pharmacokinetics, pharmacodynamics, and exploratory efficacy of SPL026, alone or in combination with SSRIs, in up to 24 patients.
The trial will assess a single dose of SPL026 in patients currently on a treatment course of SSRIs that have been ineffective in fully relieving their depression, compared to patients who are not currently using any pharmacological treatment to treat their depression. All patients will receive SPL026 with supportive therapy.
__________
Colin Cowherd Once Again Weighs-In On Aaron Rodgers Use Of Psychedelics
__________
3. Horizon Psychedelic Stock Index Falls To New Weekly Low
The psychedelic sector fell this past week, as reflected by the Horizon Psychedelic Stock Index (PSYK) ETF ↓5.45%. Risk paring and year end tax loss selling weighed on sector equities, as PSYK materially underperformed both the Nasdaq Junior Biotechnology Index ↑1.52% and Nasdaq Biotechnology Ishares ETF ↓0.01%. The NASDAQ 100 ↓2.16%and S&P 500 ↓1.63% remained under pressure, playing the Grinch on investors heading into the Christmas season.
Here's how the Health Care (Biotechnology) sector performed:

Notable Gainers
In the news…
Adeptus Partners announced the official launch of its emerging markets practice focusing on cannabis, hemp, psychedelics, web3, and other enablement technologies.
Awakn Life Sciences announced financial results and business highlights for the three months ended October 31, 2022.
Ehave, Inc. has received confirmation from the U.S. Food and Drug Administration that its review of Ehave's Investigational New Drug (Ketamine HCI) application is complete.
Filament Health: The 1st medical-grade drug candidate of the psychedelic ayahuasca is being developed. Currently in the form of a pill, the compound was conceived by Vancouver, BC-based natural drug development company.
Filament Health and Psyence Group have inked a worldwide commercial licensing deal. The agreement allows Psyence the right to commercialize a natural psilocybin compound within the context of palliative care.
Hamilton is among the latest Canadian cities to get an illicit psilocybin mushroom store. The store in Hamilton, dubbed the Mushroom Cabinet, is part of "the cause," spokesperson Matthew Francis told the Hamilton Spectator.
Gilgamesh Pharmaceuticals, a biotechnology company developing a portfolio of rapid-acting and durable treatments for depression and other mental health disorders, announced the closing of a $39 million Series B round of financing.
Meme Of The Week
PharmaTher Holdings announced that the U.S. Food and Drug Administration has granted orphan drug designation for ketamine in the prevention of ischemia-reperfusion injury from organ transplantation.
PL MEP Cyrus Engerer has urged the EU to tap into the potential of psychedelics like magic mushrooms and MDMA to help treat mental health illnesses.
PSYC Corporation has provided its shareholders with an overview of Company highlights and achievements from 2022 and insight into the potential it believes lies ahead in 2023.
Red Light Holland announced that their portfolio company, Happy Caps Mushroom Farm, has expanded their distribution of their Mushroom Home Grow Kits to over 70 retail stores across Canada, including 13 Loblaws' Real Canadian Superstores.
Small Pharma confirms that the first patient has been dosed in the company's Phase Ib drug interaction study.
Terminal cancer patient has waited 440 days for federal permission to continue magic mushroom therapy.
Tryp Therapeutics reported on corporate highlights from 2022 and announced the filing of its audited financial statements for the fiscal year ending August 31, 2022.
University College London has planned to collaborate with Tandava Retreats and F.I.V.E. to study psychedelic medicine and the brain.
2. Quebec First Province To Cover Costs Of Psilocybin Therapy
Quebec doctors have successfully billed the province for psilocybin-assisted psychotherapy. In this Canadian-first, treatment for psychedelic therapy has been covered by the government health care system.
Back in May, Mindspace by Numinus became the first healthcare facility in Quebec to legally treat depression with psilocybin. Now we've received the news that these groundbreaking doctors have completed the therapy sessions and successfully billed the government to cover the cost of these services.
1. Alcoholics To Be Given Ketamine To See If It Helps Reduce Heavy Drinking
Alcoholics are to be given ketamine-assisted therapy to see if it helps them stay off alcohol for longer. The move is part of a University of Exeter-led £2.4m phase three trial, funded by the National Institute for Health and Care Research (NIHR), and will be delivered across seven NHS sites in the UK. It follows a phase two trial which showed the treatment was safe and tolerable for heavy drinkers.
The study found participants who had ketamine combined with therapy stayed completely sober, representing 86% abstinence in the six-month follow-up.
Ketamine is a licensed medical drug, widely used as an anaesthetic and in pain relief – and is also used as a recreational drug and is classified as a Class B banned substance by the Home Office.
Researchers will start to recruit 280 alcoholics in the summer to take part in the phase three trial.