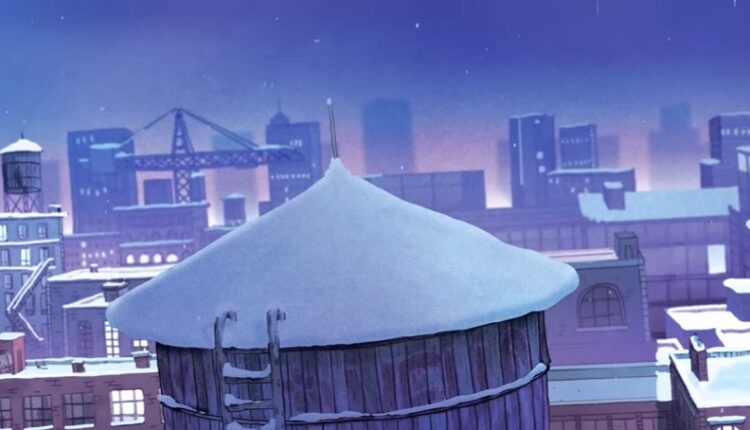 TDR's Top 5 Psychedelic Developments For The Week Of December 19
Welcome to TDR's review of the Top 5 Psychedelic Developments for the week of December 19. Aside from presenting a synopsis of events, we provide market commentary to summarize the week that was for publicly-listed companies.
5. Small Pharma Announces Completion Of SPL026 Phase IIa Trial And Secures New Intellectual Property
Small Pharma Inc. (TSXV: DMT) (OTCQB: DMTTF) announced that the last patient has completed its final visit in the Phase IIa clinical trial of SPL026, intravenous N,N-dimethyltryptamine (DMT), with supportive therapy, for the treatment of Major Depressive Disorder.
The proof-of-concept Phase IIa clinical trial investigates intravenous SPL026 with supportive therapy, in MDD patients. This two-staged study included a blinded, randomized, placebo-controlled phase, where the primary endpoint was to assess the efficacy of a single dose of SPL026 versus placebo.
4. Oregon Trains Magic Mushroom Facilitators In Preparation For Controlled Use In 2023
They are among the first crop of students being trained how to accompany patients tripping on psilocybin, as Oregon prepares to become the first U.S. state to offer controlled use of the psychedelic mushroom to the public. Expected to be available to the public in mid- or late-2023, the program is charting a potential course for other states.
InnerTrek, a Portland company, is now training around 100 students, in three groups, to be licensed "facilitators" who will create a safe space for dosing sessions and be a reassuring, but nonintrusive, presence. Some classes in the six-month, $7,900 course are online but others are in-person, held near Portland in a building resembling a mountain lodge with Tibetan prayer flags flapping in the breeze nearby.
Oregon voters approved Ballot Measure 109 on psilocybin by an 11% margin in 2020.
3. Psychedelic Stocks Fall Sharply On The Last Full Week Of Tax Loss Selling
The psychedelic sector fell sharply this past week, as reflected by the Horizon Psychedelic Stock Index (PSYK) ETF ↓8.88%. Unsettling readout for atai Life Sciences Kures Therapeutics Phase 1 trial and continued year end tax loss selling weighed on sector equities, as PSYK materially underperformed both the Nasdaq Junior Biotechnology Index ↓1.23% and Nasdaq Biotechnology Ishares ETF ↓1.46% for a second consecutive week. The NASDAQ 100 ↓2.38%and S&P 500 ↓0.23% remained under pressure as 2022 can't end soon enough for investors.
Here's how the Health Care (Biotechnology) sector performed:

In the news…
4 New Yorkers were arrested for allegedly selling psychedelic mushroom products out of two different East Village storefronts, prosecutors announced Thursday.
Aaron Rodgers says he's experienced a "deeper love" of himself while using ayahuasca, a psychedelic drink he has touted over the last year.
atai Life Sciences announced the initiation of its Phase 2b proof-of-concept clinical trial for RL-007 for Cognitive Impairment Associated with Schizophrenia, a condition for which there are currently no FDA-approved treatments.
atai Life Sciences was initiated coverage by Berenberg Bank analyst Caroline Palomeque with a Buy rating on ATAI Life Sciences (ATAI – Research Report) today and set a price target of $18.00
Clearmind Medicine said on Wednesday it had been granted a patent from the United States Patent and Trademark Office for the use of its psychoactive compound 5-methoxy-2-aminoindane as an alcoholic beverage substitute.
Core One Labs is set to begin commercial production of its clinical-grade psilocybin at a Good Manufacturing Practices (GMP) facility in January 2023,
Kaivalya Kollectiv announced the launch of Quetzalli, a U.S. 501(c)3 charitable non-profit organization devoted to reciprocity towards Indigenous Mexican psychedelic and agricultural traditions.
Louis Vuitton and Yayoi Kusama tease first of two psychedelic fragrance drops.
Meme Of The Week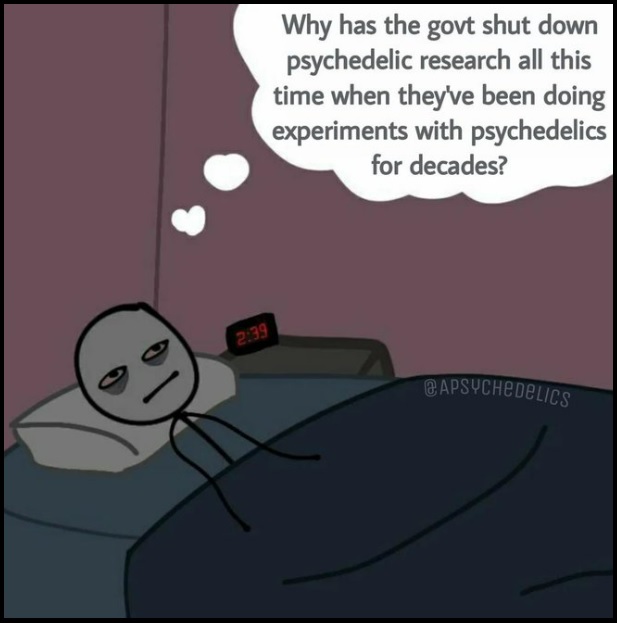 Mindmed patent was rejected by the US patent office on 10/17/2022, but after a After Final Consideration Program request, patent was allowed on December 5.
Numinus Wellness in a strong position to capture a piece of the US$2.5 billion psychedelic-assisted therapy market.
Psychedelic drugs – like LSD, salvia, ayahuasca, Ibogaine, MDMA, or psilocybin – are experiencing a resurgence of interest in their potential medical benefits.
Red Light Holland announced that effective December 19, 2022, the company's common shares have been uplisted from trading on the Pink Open Market of the OTC Markets Group Inc. to the OTCQB Venture Market under the same symbol it previously traded, "TRUFF".
Revitalist Lifestyle & Wellness is partnering with Awakn's Prof. David Nutt to discuss ketamine-assisted therapy for Veterans suffering with Addictions in a live webinar.
Revive Therapeutics submitted the Type C meeting request package to the U.S. Food & Drug Administration to obtain agreement on the revised protocol endpoints for the Company's Phase 3 clinical trial (NCT04504734) to evaluate the safety and efficacy of Bucillamine, an oral drug with anti-inflammatory and antiviral properties, in patients with mild to moderate COVID-19.
2. atai Life Sciences Announces Results From The Kures Therapeutics Phase 1 Trial Of KUR-101
atai Life Sciences N.V. announced additional clinical data from the Kures Therapeutics Phase 1 trial of KUR-101 in healthy volunteers. This two-part trial was designed to assess the safety, tolerability, pharmacokinetics, and analgesic activity of KUR-101.
Part 1 consisted of a double-blind, randomized, 5-cohort single-ascending dose study to evaluate the safety and analgesic activity of a single oral dose of KUR-101 (10mg, 20mg, 40mg, 60mg, 90mg) in a total of 42 healthy volunteers. Analgesic activity was assessed by the cold pressor test (CPT) and impact on respiration was evaluated by measuring respiration rate at multiple time points.
Results from part 2 showed that a single dose of 90mg of KUR-101 was generally well tolerated and was observed to produce analgesic effects on CPT comparable to those seen in Part 1 of this trial. The analgesic effects of KUR-101 were less than those seen with oxycodone on both CPT and thermal testing. Further, both KUR-101 and oxycodone demonstrated effects on respiration comparable to placebo, thus precluding definitive conclusions of KUR-101's respiratory impact.
TDR's Take: atai Life Sciences Stock Declines As Phase 1 Trial of KUR-101 Falls Short On Efficacy
1. New California Bill Would Decriminalize Psychedelics
California state Sen. Scott Wiener (D) refiled a bill to effectively decriminalize the "possession, preparation, obtaining, transfer, as specified, or transportation" of a handful of naturally-occurring hallucinogens: Psilocybin, DMT, ibogaine and mescaline (not derived from peyote).
The bill also sets "allowable amounts" of these substances that adults can possess: 2 grams of DMT; 15 grams of ibogaine; 2 grams—or up to 4 ounces—of a plant or fungi containing psilocybin or psilocin."
The new bill, SB 58, comes on the heels of a separate bill introduced by Wiener, SB 519. He pulled that bill in August after his peers removed its main provision—to decriminalize psychedelics—in committee.