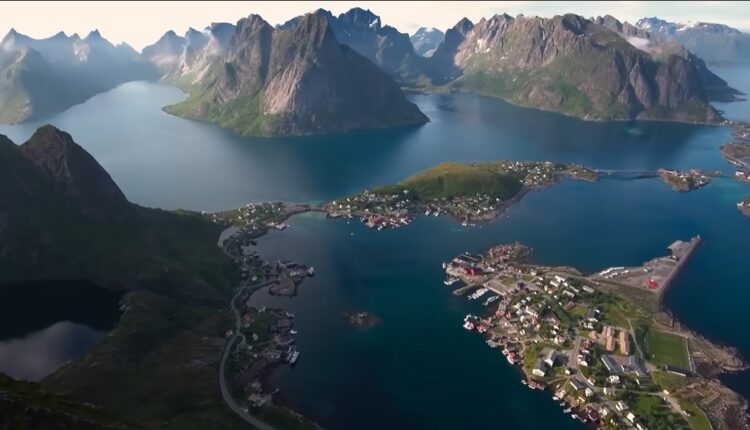 TDR's Top 5 Psychedelic Developments For The Week Of February 13
Welcome to TDR's review of the Top 5 Psychedelic Developments for the week of February 13. Aside from presenting a synopsis of events, we provide market commentary to summarize the week that was for publicly-listed companies.
5. Numinus Expands Research Capabilities with new Phoenix Clinical Research Site
Numinus Wellness Inc. (TSE: NUMI) (OTCMKTS: NUMIF) has expanded its clinical research capabilities into Arizona. The site, located in Phoenix where Numinus operates mental health clinics, is Numinus' third clinical trial research site in the US, and fifth research site overall. It will offer clinical research management services, focused on advancing psychedelic science through Cedar Clinical Research (CCR).
The new site is located within an existing leased facility, next to one of Numinus' established wellness clinics, to fully utilize available clinical space. The first clinical trial operating out of the new site will begin in early March with a Site Inspection Visit before beginning the recruitment phase later that month.
4. Advocates, MPs Call On Feds To Expand Access To Psychedelic Treatment
Green Party Leader Elizabeth May says she wants Canada to consider expanding access to psychedelic drugs as medical treatments. On Tuesday, May and other MPs joined a delegation of patients and health-care practitioners who are trying to lobby the federal government to make psilocybin — the psychedelic compound produced by magic mushrooms — more readily available.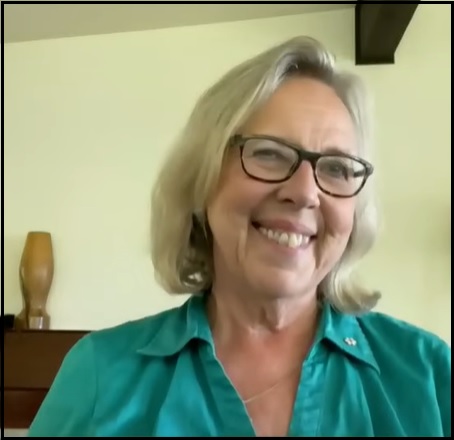 The group is calling on lawmakers to advance clinical trials to better understand how the substance could be used for medical treatment of some mental disorders, such as depression and anxiety.
Psilocybin is listed under the Controlled Drugs and Substances Act and its medical use is restricted to people taking part in clinical trials or those who get an exemption.
__________
Shocking: CDC Survey Finds 42% Of HS Students Experience 'Persistent Feelings Of Sadness Or Unhappiness—Up Fifty Percent In A Decade
__________
3. Psychedelic Stocks Flat In Choppy, Rudderless Week Of Trade
The psychedelic sector fell was flat this past week, as reflected by the Advisorshares Psychedelics ETF (PSIL)↓0.45%. This performance slightly lagged peer biopharma indices such as the Nasdaq Junior Biotechnology Index↑1.92% and Nasdaq Biotechnology Ishares ETF↑0.75%, which both edged higher. The NASDAQ 100 ↑0.31%and S&P 500 ↓0.34%finished mixed on choppy trade, as bulls and bears battle to establish an intermediate trend direction.
Here's how the Health Care (Biotechnology) sector performed:

In the news…
Aaron Rodgers is coming to Denver in June, but he won't be visiting Mile High Stadium. Instead, the NFL quarterback and four-time MVP is scheduled to appear at the Psychedelic Science Conference, according to the Multidisciplinary Association for Psychedelic Studies.
Algernon Pharmaceuticals subsidiary Algernon NeuroScience has completed dosing of the first cohort in its Phase 1 clinical study of an intravenous formulation of AP-188 (DMT. AGN Neuro also reports that the safety review committee has approved moving the study forward with the next cohort at an escalated dose after observing no safety or tolerability issues.
Awakn Life Sciences announced that Awakn Clinics Trondheim is now open and will begin treating clients next week. This will be the second Awakn clinic operating in Norway with a further two clinics already based in the UK.
Biotech fund LongeVC has invested in psychedelics startup Freedom Biosciences. Founded by Yale University professor Dr. John Krystal and PsyMed Ventures co-founder Dina Burkitbayeva, Freedom Biosciences is developing next-generation therapeutics to treat mental health conditions.
Bright Minds Biosciences announced the appointment to its board of directors of David Weiner, MD, as a non-executive director. The appointment is effective immediately.
Canaccord Genuity expects study data from Cybin Inc. trial program(s) at virtual R&D Day on February 28. Maintains a 'Buy' rating and $7 price target leading into the event.
Clearmind Medicine has filed three provisional patent applications with the USPTO as part of its ongoing collaboration with pharmaceutical company SciSparc Ltd. 
CNBC International on Twitter:
Conor McGregor tweets his partnership with Red Light Holland and his brand TidlSport.
Cybin Inc. reported unaudited financial results for its third quarter ended December 31, 2022, and recent business highlights.
Europe is trailing behind when it comes to examining psychedelics' potential to treat mental health disorders — and it's time for the European Medicines Agency (EMA) to step it up.
Filament Health announced a second agreement to supply the Centre for Addiction and Mental Health (CAMH) with the company's botanical psilocybin drug candidate, PEX010. CAMH will study the effects of psilocybin for the treatment of amnestic mild cognitive impairment in a Health Canada-approved clinical trial.
FSD Pharma announced the launch of a new research and development program focused on unmet medical needs for alcohol misuse.
Hawaii Senate committees and a House panel has separately advanced legislation to promote research into psilocybin and MDMA.
Illegal dispensary selling psilocybin – commonly called magic mushrooms – in Bradford West Gwillimbury is pushing for the drug's legalization just one day after a police raid.
Imperial College London studies show that music can aid in psychedelic psychotherapy & provide concrete evidence of mood improvements in mental health patients
Lucy Scientific Discovery has filed an amendment to its current Dealer's License with Health Canada. The amendment would add cocaine and heroin to its existing list of approved substances the company is authorized to manufacture.
Meme Of The Week
New study: Assessment of the acute effects of 2C-B vs psilocybin on subjective experience, mood and cognition.
Nova Mentis Life Science has received an exemption under Section 56 of the Controlled Drugs and Substances Act allowing the Company to proceed with the first-ever Phase IIA clinical trial assessing repetitive, oral microdose psilocybin therapy for fragile X syndrome, the leading genetic cause of autism spectrum disorder.
Oklahoma lawmakers have approved bill in committee to promote research into the therapeutic potential of psilocybin while providing legal protections against prosecution for people with eligible conditions who possess the psychedelic.
Psycheceutical Bioscience, in partnership with iNGENū, a contract research organization in the cannabinoid and psychedelic space, has announced their agreement to design and conduct two clinical trials to evaluate Psycheceutical's patented NeuroDirect ketamine topical delivery system for the treatment of post-traumatic stress disorder.
Psychedelics may improve mental health by getting inside nerve cells, According to a ScienceNews report.
Psychedelics promote neuroplasticity through the activation of intracellular 5-HT2A receptors, according to new study.
Small Pharma confirms that the first subject has been dosed in a Phase I study evaluating SPL028, its deuterated N, N-dimethyltryptamine (DMT) candidate, with supportive therapy in healthy volunteers. This is the first-in-human trial investigating the profile of SPL028, the company's proprietary molecule with Composition of Matter protection.
Red Light Holland has committed to becoming an aligned supporter and advocate with TheraPsil on the basis that the prohibition of psilocybin under the CDSA constitutes a violation of Section 7 of Canada's Charter of Rights and Freedoms.
Utah: Governor Spencer Cox said he would not support a bill that seeks to legalize psilocybin, or "magic mushrooms," in Utah, putting it under a tightly controlled medical program.
Wellbeing Digital Sciences announced that its wholly owned subsidiary KGK Sciences Inc., has received an exemption under Section 56 of the Controlled Drugs and Substances Act, on behalf of client Nova Mentis Life Science Corp.
2. Arizona Unanimously Approves Psilocybin Research Bill
Arizona, a historically conservative state, has just approved a bill to research psilocybin mushrooms for therapeutic purposes. This measure would not legalize psilocybin use, but is a definite step forward and shows for psychedelic research in varied jurisdictions across the US. 
The bipartisan measure unanimously passed the House Military Affairs & Public Safety Committee 15-0. The bill would support the research of psilocybin mushrooms, allocating $30 million in grants over three years. The goal would be to study the effects of psychedelics on a variety of conditions including depression, anxiety, PTSD, and substance abuse.
Grants would also be given for use on phase I, II and III clinical trials aimed at "whole mushroom psilocybin" for FDA approval. 
1. Nearly A Third Of Teen Girls Say They Have Seriously Considered Suicide, CDC Survey Shows
Around 1 in 3 high school girls in the U.S. have seriously considered attempting suicide, according to new results from a Centers for Disease Control and Prevention survey from 2021, up from less than a fifth of teen girls in 2011. And more than half of teen girls, 57%, reported feeling "persistently sad or hopeless" — a record high number.
By contrast, 14% of high school boys told the 2021 survey that they had seriously considered attempting suicide, up from 13% in 2011.
The statistics are among several mental health trends in high schoolers that have worsened most among girls over the past decade, according to data from the CDC's Youth Risk Behavior Survey published Monday.