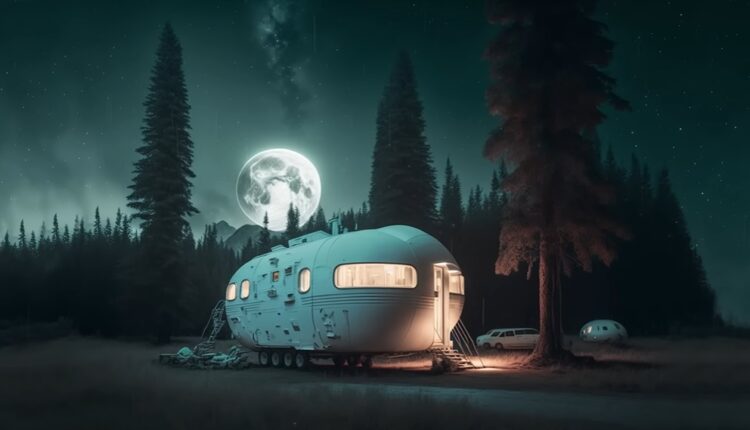 TDR's Top 5 Psychedelic Developments For The Week Of February 20
Welcome to TDR's review of the Top 5 Psychedelic Developments for the week of February 20. Aside from presenting a synopsis of events, we provide market commentary to summarize the week that was for publicly-listed companies.
5. Transcend Therapeutics Raises $40M in Series A Financing
Transcend Therapeutics, a biotechnology company that develops medicines to treat neuropsychiatric diseases, including post-traumatic stress disorder, closed its Series A funding round of $40 million. Led by Alpha Wave Global and Integrated Investment Partners, this funding round will enable Transcend to launch multiple clinical trials, including a phase II study, with its next-generation psychoactive compound. Transcend has raised nearly $42 million to date.
Transcend Therapeutics, which was founded in 2021 and incubated by leading early-stage venture studio AlleyCorp, develops next-generation psychoactive drugs aiming to benefit the more than 50 million Americans who suffer from neuropsychiatric diseases.
4. Minnesota Lawmakers File Bills To Create Psychedelics Task Force To Plan For Legalization
Minnesota lawmakers are hoping to join the ranks of states that are advancing psychedelics reform this session, introducing legislation to establish a task force to study and advise on the potential legalization of substances like psilocybin, MDMA and ibogaine.
The House bill is being sponsored by Rep. Andy Smith (D), while the Senate companion is being carried by Sen. Kelly Morrison (D). These developments come as legislators work expediently to enact marijuana legalization in the state.
Under the new proposals, a "Psychedelic Medicine Task Force" would be established in order to "advise the legislature on the legal, medical, and policy issues associated with the legalization of psychedelic medicine in the state."
__________
CDC Survey: Female High School Students Almost Twice As Likely As Male Counterparts To Experience Feelings Of Sadness Or Hopelessness
__________
3. Psychedelic Stock Fall Inline With Biopharma Peers
The psychedelic sector fell notably this past week, as reflected by the Advisorshares Psychedelics ETF (PSIL)↓5.04%. This performance was inline with biopharma indices such as the Nasdaq Junior Biotechnology Index↓6.96% and Nasdaq Biotechnology Ishares ETF↓5.21%, while volume remain subdued. The NASDAQ 100 ↓3.15% and S&P 500 ↓2.76%finished moderately lower as well, as renewed fears about escalation in Ukraine and worries about the pace on lowering inflation weighed on equity prices across most sectors.
Here's how the Health Care (Biotechnology) sector performed:

In the news…
2023 Legislation: The first two months of this year have shown expansive interest in bold drug policy reform in state legislatures across the country—most recently, with the introduction of numerous new bills touching on everything from psychedelics legalization to authorizing safe drug consumption sites.
Algernon Pharmaceuticals announced that its subsidiary Algernon NeuroScience (AGN Neuro) has added a new clinical research program for the treatment of Traumatic Brain Injury (TBI) with AP-188 (DMT). AGN Neuro plans to be the first company globally to investigate DMT for TBI in humans and is planning to begin a Phase 2 clinical trial in Q4, 2023.
Australia: The first legally grown batch of pharmaceutical-grade mushroom-derived psilocybin will soon be planted in south-west Western Australia after an alternative-drug company received ethics approval to carry out the state's first clinical trial using psilocybin to treat depression.
Awakn Life Sciences has signed its first Licensing Partnership agreement in Europe with a healthcare consortium currently operating in stealth-mode. The agreement will support the Portuguese Partner's strategy to launch a new chain of medical-psychedelic clinics in Portugal, with the first location in Lisbon.
Beckley Psytech…
Clearmind Medicine has filed three provisional patent applications with the United States Patent and Trademark Office, for unique combinations of future psychedelic-based compounds, as part of its ongoing collaboration with pharmaceutical company SciSparc Ltd.
COMPASS Pathways will release financial results for the fourth quarter and year-end 2022, and provide an update on recent business developments on 28 February 2023.
Cybin Inc. announced a streamlining plan aimed at maximizing the company's operating efficiency and to allow the company to focus on clinical trials.
Echelon Capital Markets analyst Stefan Quenneville is staying bullish on Mindset Pharma after reviewing the company's latest quarter report. In a client update on Friday, Quenneville maintained a "Speculative Buy" rating and $1.25 target price, which implied at the time of publication a projected one-year return of 363 per cent.
Editorial: Why Psychedelics May Be Federally Legal Well Before Cannabis
Field Trip Health & Wellness has established* an Independent Committee to explore strategic options for the Company. The formation of the IC is in response to current unfavorable capital market conditions, which have presented a challenge for the company in seeking additional sources of financing, among other things. Fiscal 2023 third quarter financial results ended Dec. 31, 2022 to be released February 28.
FSD Pharma announced upcoming participation in Americas Committee for Treatment and Research in Multiple Sclerosis (ACTRIMS) 2023 Forum being held Feb. 23-25, 2023, in San Diego, California.
Green Bay Packers quarterback Aaron Rodgers has completed his "darkness retreat" in Oregon, according to ESPN. Scott Berman, owner of Sky Cave Retreats, told ESPN's Xuan Thai that the four-time MVP spent "several days and nights" at the Ashland, Oregon facility.
HYTN Innovations has successfully initiated cultivation of psilocybin mushrooms under its Dealer's License granted by Health Canada in accordance with the Controlled Drugs and Substances Act. This announcement is a significant development supporting HYTN's mission to be a leading manufacturer of psychoactive and psychotropic compounds.
Meme Of The Week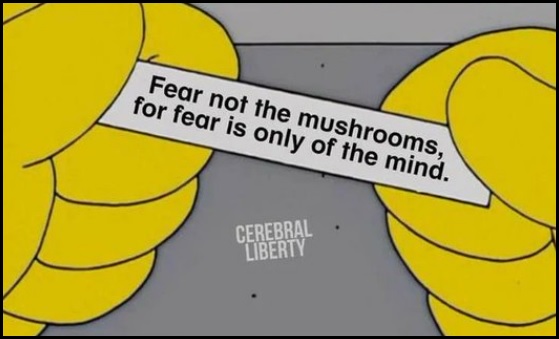 PharmaDrug Inc. has entered into a research collaboration agreement with PharmaTher Holdings Ltd. to evaluate the delivery of N,N-Dimethyltryptamine (DMT) using PharmaTher's novel microneedle patch (MN-Patch) delivery technology.
Rescheduling psilocybin: Advocacy groups, researchers, academics and medical professionals have submitted a series of briefs in support of an effort to force the Drug Enforcement Administration to carry out a review into psilocybin as part of a rescheduling petition.
Sayulita Wellness Retreat has launched corporate retreat programs designed to provide companies with an opportunity to invest in their employees' well-being.
TIME: Psychedelics may be part of U.S. medicine sooner than you think
Ukrainian delegation gathered in New York to promote "the psychological and spiritual resilience of Ukrainian people living in trauma, crisis, and war."
Utah: A pilot program that would have allowed thousands of patients to consume psychedelic mushrooms for therapeutic use failed to advance in the state Senate on Wednesday, effectively ending its chances of passage as lawmakers prepare to adjourn for the year next week.
Wall Street is betting tens of millions of dollars on psychedelic drugs that backers say could treat mental illness for a fraction of what it costs to do therapy with better-known treatments.
Washington State Senate committee approved a massive overhaul to a psilocybin services bill on Thursday, gutting sections that would have legalized use of the psychedelic drug by adults—and reform advocates in the state are blaming the governor for being behind the move.
2. John Oliver's Makes The Case For Psychedelic Assisted Therapy On 'Last Week Tonight'
John Oliver is back on "Last Week Tonight" and is once again taking a deep dive into a very intriguing topic: the potential benefits of psychedelic assisted therapy. The show, which aired on Sunday, delves into the history of psychedelics and its potential benefits for mental health.
After classically making fun of himself, Oliver, a self-proclaimed drug connoisseur, goes on to look into the different uses of psychedelics, including spirituality, healing, and recreation, throughout the centuries. However, the show focuses on the use of psychedelics in therapy.
As Oliver points out, the FDA is expected to approve MDMA and psilocybin for clinical use soon. The potential of these drugs is promising, but there are concerns about accessibility and the need for caution in administering these drugs in a controlled setting with trained medical professionals.
1. Hawaii Senators Approve Two Psychedelic Research Bills With Support From Governor's Office
A Hawaii Senate committee has approved a bill to promote studies into the therapeutic potential of psilocybin, MDMA and other alternative treatments for mental health conditions, while also advancing another measure that more narrowly focuses on psilocybin research only.
Both measures cleared the Senate Ways & Means Committee with unanimous votes after receiving supportive testimony from the governor's office. They next head to the Senate floor.
The broader bill to create a "beneficial treatments advisory council" is being sponsored by Sen. Chris Lee (D), and previously moved through another panel earlier this month. The separate proposal to establish a state working group to study the therapeutic benefits of psilocybin specifically is being carried by Sen. Ron Kouchi (D).