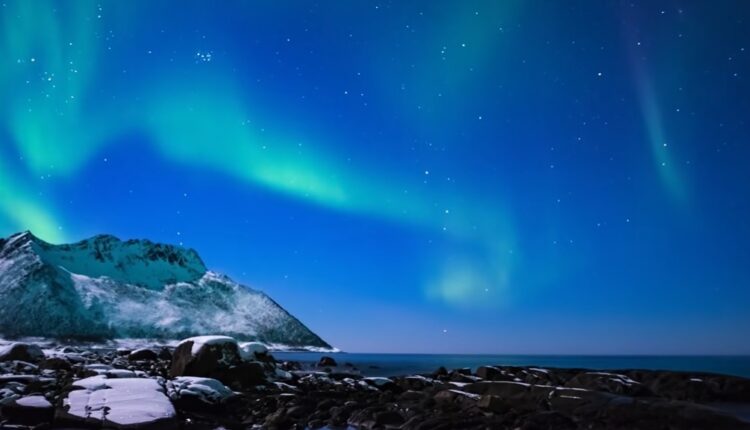 TDR's Top 5 Psychedelic Developments For The Week Of February 27
Welcome to TDR's review of the Top 5 Psychedelic Developments for the week of February 27. Aside from presenting a synopsis of events, we provide market commentary to summarize the week that was for publicly-listed companies.
5. British Columbia Premier Surprised By Health Canada Decision To Approve Cocaine Production
A Langley, British Columbia, cannabis company got the green light from Health Canada to produce and sell cocaine earlier this month, but the province's Premier says he was unaware of the move, reported CityNews Vancouver.
B.C. Premier David Eby is now opposing the decision allowing Adastra Holdings Ltd. XTXXF to not only interact with up to 250 grams of cocaine but to possess, produce, sell and distribute up to 1,000 grams of psilocybin and psilocin as well.
According to a press release issued last week, Adastra Holdings CEO Michael Forbes said the company, which supplies over 1,400 cannabis retailers nationwide with products, "proactively pursued the amendment to our Dealer's License to include cocaine back in December 2022."
4. Cybin Announces Positive Data from its CYB003 Phase 1/2a Trial and Provides Update on its CYB004 Development Program
Cybin Inc. (NEO:CYBN) (NYSE:CYBN) y announced significant progress updates for its two lead clinical development programs: CYB003, its proprietary deuterated psilocybin analog for the potential treatment of Major Depressive Disorder and CYB004, its proprietary deuterated N,N-dimethyltryptamine molecule being developed for the potential treatment of Generalized Anxiety Disorder.
Interim findings from the Company's ongoing Phase 1/2a clinical trial evaluating CYB003 demonstrated positive observations, including a rapid and short-acting psychedelic response in participants. Participants received single oral doses of CYB003 at 1 milligram, 3mg, 8mg, and 10mg, respectively, and all doses were well-tolerated with no serious adverse events reported. Most notably, participants reported meaningful and robust psychedelic effects at the 8mg and 10mg doses, confirming a complete mystical experience was achieved.
These interim findings demonstrate that CYB003 was rapid and short acting, had low variability in plasma levels, and reached a psychedelic effect at low doses, while maintaining a safe and well-tolerated therapeutic profile.
__________
A Summary Of Published Clinical Research Studies Involving Psilocybin Between 2006 and 2021
| Study | Year | Sample Size | Condition Treated | Efficacy |
| --- | --- | --- | --- | --- |
| Griffiths et al. | 2006 | 36 | Anxiety in patients with life-threatening cancer | 83% of participants showed clinically significant reductions in anxiety and depression symptoms |
| Griffiths et al. | 2016 | 80 | Depression and anxiety in cancer patients | Significant reductions in depression and anxiety symptoms |
| Carhart-Harris et al. | 2016 | 20 | Treatment-resistant depression | Significant reductions in depression symptoms |
| Ross et al. | 2016 | 51 | Depression associated with life-threatening illness | Significant reductions in depression symptoms |
| Sanches et al. | 2016 | 14 | Depression | Significant reductions in depression symptoms |
| Johnson et al. | 2017 | 80 | Anxiety and depression in cancer patients | Significant reductions in anxiety and depression symptoms |
| Roseman et al. | 2018 | 20 | Treatment-resistant depression | Significant reductions in depression symptoms |
| Davis et al. | 2020 | 24 | Major depressive disorder | Significant reductions in depression symptoms |
| Dos Santos et al. | 2020 | 60 | Treatment-resistant depression | Significant reductions in depression symptoms |
| Yazar-Klosinski et al. | 2020 | 5 | Depression and anxiety in cancer patients | Significant reductions in depression and anxiety symptoms |
| Garcia-Romeu et al. | 2021 | 24 | Major depressive disorder | Significant reductions in depression symptoms |
| Garcia-Romeu et al. | 2021 | 44 | Anxiety and depression in cancer patients | Significant reductions in anxiety and depression symptoms |
__________
3. Psychedelic Stocks Decline As Peer Biopharma Show Moderate Gains
The psychedelic sector diverged from its biopharma peers this past week, as reflected by the Advisorshares Psychedelics ETF (PSIL)↓2.89%. This, despite biotech-based indices such as the Nasdaq Junior Biotechnology Index↑3.51% and Nasdaq Biotechnology Ishares ETF↑3.25%, both rising. The NASDAQ 100 ↑2.73% and S&P 500 ↑1.93%finished moderately higher and snapping a 3-week losing streak.
Here's how the Health Care (Biotechnology) sector performed:
In the news…
10 most promising psychedelic stocks according to analysts.
Algernon Pharmaceuticals announced that effective at the opening of markets on March 3, 2023, the Class A Common Shares of the company will commence trading following a four-for-one forward share split, in which three (3) additional Common Shares will be issued for every one (1) Common Share currently outstanding. 
Awakn Life Sciences has signed its fourth Licensing Partnership agreement in North America. The agreement is with Ken Starr MD Wellness Group an addiction treatment facility in California. This is the first Licensing Partnership Awakn has signed with a dedicated addiction treatment provider.
Braxia Scientific announced the filing of its financial statements and management discussion and analysis for the third quarter ended December 31, 2023.
Bright Minds Biosciences provided an update on its clinical programs, anticipated upcoming milestones and strategic priorities for advancing its development pipeline of innovative treatments to heal the central nervous system and brain through the regulation of serotonin.
COMPASS Pathways plc reported its financial results for the fourth quarter and year-end 2022 and gave an update on recent progress across its business.
Connecticut lawmakers are considering a proposal to decriminalize small amounts of psilocybin.
Cybin Inc. announced that Dr. Chopra and Chief Executive Officer Doug Drysdale will be featured on a panel at the upcoming South by Southwest Conference taking place in Austin, TX March 10 – 19, 2023.
Federal lawmakers are rebranding and relaunching a congressional caucus to promote research into and awareness around psychedelic-assisted therapy, hoping to shine a light on the practice's potential to treat a variety of mental health conditions.
Ferndale, Michigan, passed a resolution this week that advocates say decriminalizes psychedelic plants and fungi, including drugs such as psilocybin mushrooms, ayahuasca and DMT. Ferndale is the fourth Michigan city to pass such a measure. 
Field Trip Health & Wellness provided a business update and reported its fiscal third quarter 2023 results for the three and nine month periods ended December 31, 2022.
FSD Pharma announced that iconic entrepreneur Kevin Harrington has joined the Company's Advisory Board.
GH Research PLC reported financial results for the full year ended December 31, 2022 and gave updates on its business.
Health Canada denies terminally ill Sask. man permission to continue magic mushroom therapy.
Incannex Healthcare Limited has engaged Catalent to develop and manufacture a cGMP-grade psilocybin drug product for: (1) use in Incannex's proprietary psilocybin-assisted psychotherapy drug development program and (2), potential wider commercial use.
Lucy Scientific Discovery has agreed to its first commercial sale to the prestigious Hadassah BrainLabs – Center for Psychedelics Research, Hadassah Medical Center, Hebrew University, Jerusalem, Israel.
Magic mushroom stores are popping up in Vancouver, hoping to open the doors to legalization.
Meme Of The Week (Psilocybin In The Future)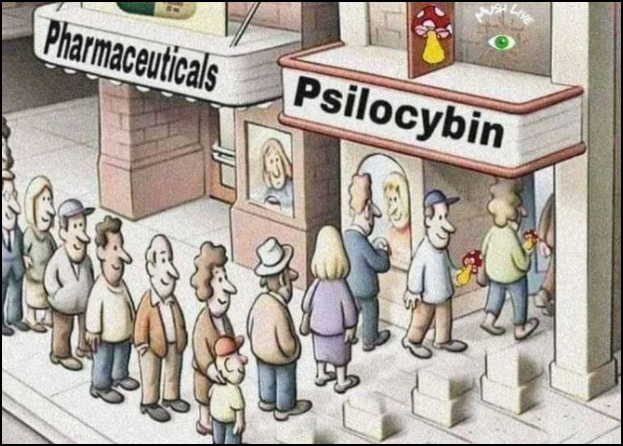 Ohio State University study found that, when it comes to a psychedelic experience, the more mystical the better. 
Optimi Health has entered into a long-term distribution agreement with Mind Medicine Australia, a leading charitable organization and patient advocacy group seeking to alleviate suffering caused by mental illness in Australia by expanding access to psychedelic assisted therapies in highly regulated clinical environments, to supply its MDMA formulation, OPTI-MHCL, and GMP psilocybin capsules.
PharmAla Biotech Holdings has been named the exclusive MDMA supplier to Awakn LS Europe Holdings Limited.
PharmAla Biotech has completed its first Annual General Meeting as a publicly-traded company. The company is happy to report that all motions were adopted with zero votes against, including:
The Re-Appointment of the Corporation's Board of Directors, under the chairpersonship of Ms. Jodi Butts
The appointment of Clearhouse LLP as the Corporation's auditors
Psychedelics caucus in Congress back up & running
Red Light Holland announced that 3 kilograms of the company's natural psilocybin truffles have arrived safely in Canada, under a fourth Health Canada approved psilocybin import permit.
Red Light Holland reported its financial results for the third fiscal quarter of 2023 ended December 31, 2022.
Rhode Island lawmakers want the state to be ready to benefit. The bill under consideration would "decriminalize the use of so-called 'magic mushrooms' statewide," according to local news station WPRI, although that would "[hinge] upon whether the FDA approves psilocybin as a treatment for chronic mental health disorders."
Silo Pharma was recently issued U.S. Patent 11,491,120 for SPC-15 formulation by the U.S. Patent and Trademark Office. 
Vancouver, B.C.: New psychedelic research centre to open at Nanaimo's Vancouver Island University combining scientific and Indigenous perspectives.
2. New Mexico Lawmakers Approve Psilocybin Study Bill
New Mexico lawmakers advanced legislation on Wednesday to create a state body that would study the the possibility of launching a psilocybin therapy program for patients with certain mental health conditions who could benefit from using the psychedelic.
The House Health and Human Services approved the bill, sponsored by Rep. Christine Trujillo (D), in a unanimous voice vote. The measure now heads to the House Appropriations & Finance Committee.
Rep. Elizabeth Thomson (D), the panel's chair, recounted hearing "fascinating" testimony at an earlier meeting and receiving Twitter direct messages from people "who said this saved their lives."
1. Hawaii Marijuana Legalization And Psychedelics Research Bills Advance To Senate Floor Votes Following Committee Approval
Legislative committees in Hawaii have approved separate bills that would legalize marijuana for adults and direct the state to further study psychedelic-assisted therapy, advancing both measures to the Senate floor ahead of an end-of-week deadline.
Lawmakers in a joint committee session on Thursday approved the cannabis legalization measure, SB 669, after adopting a number of fresh amendments. The changes won over at least two lawmakers, one Democrat and one Republican, who voted for the measure despite saying they were initially opposed.
Sen. Herbert "Tim" Richards III (D), the House assistant majority whip, said that while he still has reservations about the proposal, he was willing to move it to the Senate floor.