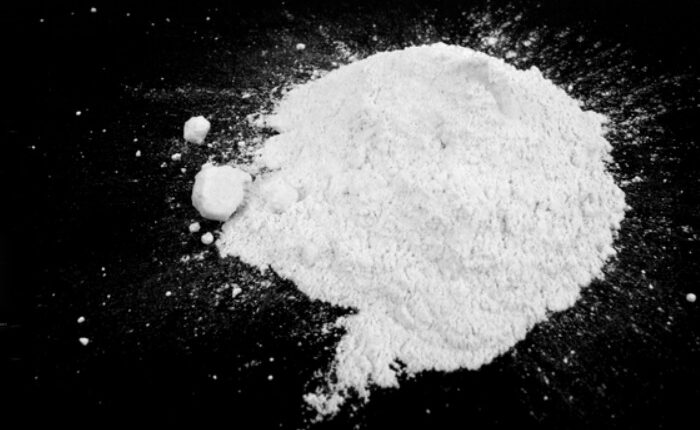 British Columbia Premier Surprised By Health Canada Decision To Approve Cocaine Production
A Langley, British Columbia, cannabis company got the green light from Health Canada to produce and sell cocaine earlier this month, but the province's Premier says he was unaware of the move, reported CityNews Vancouver.
B.C. Premier David Eby is now opposing the decision allowing Adastra Holdings Ltd. XTXXF to not only interact with up to 250 grams of cocaine but to possess, produce, sell and distribute up to 1,000 grams of psilocybin and psilocin as well.
I understand that this company is indicating that Health Canada has given them some kind of authorization. It is not part of our provincial plan. If Health Canada did, in fact, do this, they did it without engaging with the province and without notice to us. So we will get answers for British Columbians about this. This is not part of our initiative.

B.C. Premier David Eby
According to a press release issued last week, Adastra Holdings CEO Michael Forbes said the company, which supplies over 1,400 cannabis retailers nationwide with products, "proactively pursued the amendment to our Dealer's License to include cocaine back in December 2022."
"Harm reduction is a critically important and mainstream topic, and we are staying at the forefront of drug regulations across the board," he added.
British Columbia decriminalized the possession of small amounts of all drugs in January after Carolyn Bennett, Canada's Minister of Mental Health and Addictions, announced a three-year exemption under the Controlled Drugs and Substances Act (CDSA).
Recently, Health Canada granted the province of B.C. a subsection 56 (1) exemption under the Controlled Drugs and Substances Act (CDSA) to decriminalize people who use drugs. Beginning Jan. 31, 2023, adults 18 and older in B.C. will not be subject to criminal charges upon possession of a small amount of defined illegal drugs—including but not limited to certain opioids, cocaine, methamphetamine, and MDMA for personal use.
Opposition Questions Government's Move
B.C. Liberal leader Kevin Falcon, who has been the Leader of the Opposition as of May 2022, said that B.C. NDP government is enforcing decriminalization "without the proper guardrails," which resulted in the Adastra scenario, reported Vancouver Sun.
"Since the NDP decriminalized hard drugs like cocaine, fentanyl and methamphetamine, this company's stock price has doubled, Falcon said during a question period. "But let's be really clear here. Cocaine isn't prescribed. It isn't safe. This is wrong. Commercializing cocaine as a business opportunity amounts to legalizing cocaine trafficking, full stop. So, why has this Premier allowed for the commercialization of cocaine?"
B.C. Public Safety Minister Mike Farnworth weighed in. He noted that the decriminalization experiment results from a collaboration between different levels of government to tackle "the toxic opioid crisis."
"What we have is a policy in place that has been developed through a considerable amount of work with Health Canada, with addiction specialists, with health professionals, and with chiefs of police to ensure that we can have safer supply for those who are addicted," Farnworth said. "This is not and never has been about legalizing cocaine or encouraging it for commercial distribution, despite whatever the member's reading from."
__________
This article was originally published on Benzinga and appears here with permission.