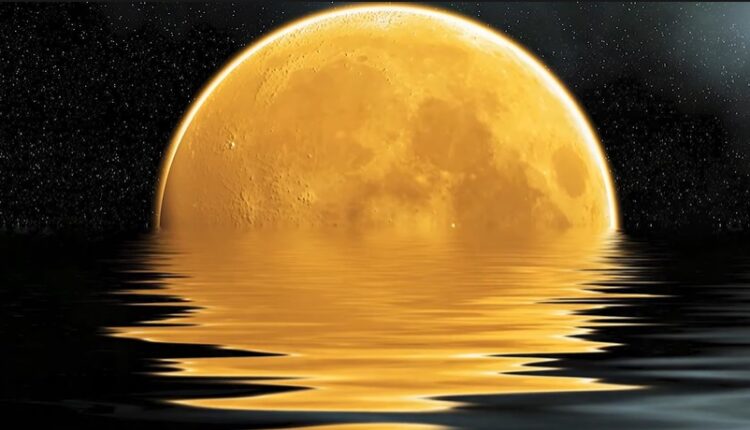 TDR's Top 5 Psychedelic Developments For The Week Of January 24
Welcome to TDR's review of the Top 5 Psychedelic developments for the week of January 24. Aside from presenting a synopsis of events, we provide market commentary to summarize the week that was for publicly-listed companies.
5. Numinus Identified As A Licensed Psilocybin Supplier By Health Canada
Numinus Wellness Inc. (TSE:NUMI) (OTCMKTS: NUMIF) announced that its research facility, Numinus Bioscience, has been included on Health Canada's list of federally licensed psilocybin producers. This list is available by request to those seeking access to psilocybin through the Special Access Program and clinical researchers.
At this time, Numinus Bioscience is prepared to supply psilocybin in whole mushroom form, through three packaged doses equivalent to 10, 15 and 25mg of psilocybin. These doses are produced under Good Agricultural and Collection Practices and tested for potency and impurities to support patient safety and practitioner confidence. With sufficient clinical data, Numinus may also make available other products that are currently being developed in its IP pipeline, should those meet the standards identified by Health Canada. With its Dealer's License and research facility, Numinus Bioscience is permitted to conduct several activities in addition to the production of psilocybin, including assembly, sale, export, analytical testing and R&D of ketamine, LSD and MDMA.
4. FDA Clears MindMed IND for MM-120 in Treatment of Generalized Anxiety Disorder
Mind Medicine Inc. (NASDAQ: MNMD) (NEO: MMED) announced that the U.S. Food and Drug Administration (FDA) has cleared MindMed's Investigational New Drug (IND) application, allowing the company's Phase 2b dose-optimization trial of MM-120 for the treatment of generalized anxiety disorder (GAD) to proceed.
The previously announced clinical hold on the IND was lifted following MindMed's rapid responses for additional information related to the participant monitoring protocol in the upcoming study. The company is working with study investigators and clinical trial sites to prepare for participant enrollment, which is expected to start in early 2022.
The study MMED008 is a multicenter, randomized, double-blind, placebo-controlled, dose-optimization Phase 2b trial in patients with GAD. The trial plans to enroll a total of 200 participants who will receive a single administration of up to 200 µg of MM-120 or a placebo control. The primary objective of the study is to determine the reduction in anxiety symptoms for up to twelve weeks after a single administration of MM-120, compared across five treatment arms.
__________
The Unique Chemical Structures of Psychedelic Compounds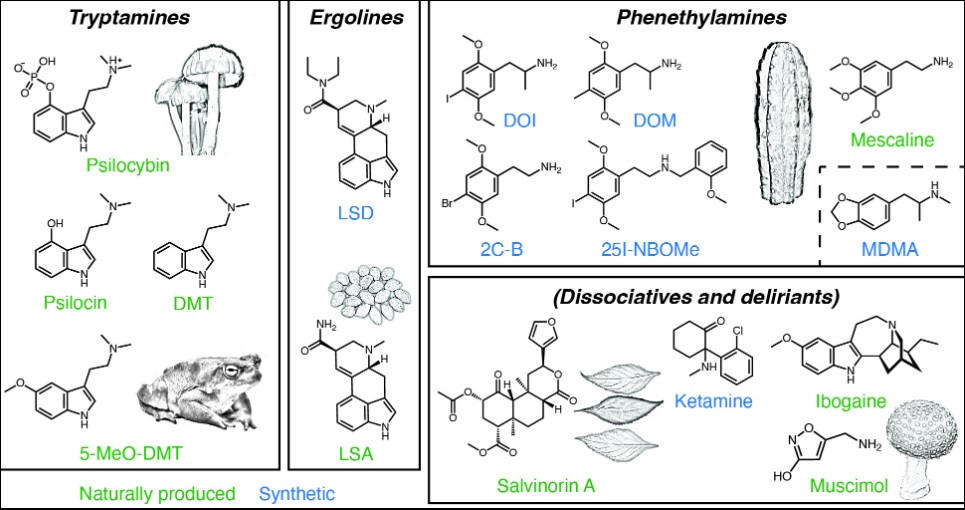 __________
3. Psychedelic Stocks Edge Lower In Volatile Week For Equities
The psychedelic sector edged lower this past week, following further declines in the junior biotech stocks. The Horizon Psychedelic Stock Index ETF (PSYK) fell ↓2.55%, minting its 9th loss over the past 11 week. The decline bested the performance of the Nasdaq Junior Biotechnology Index (↓4.04%) but trailed the Nasdaq Biotechnology Ishares ETF (↓0.55%). Meanwhile, with its late Friday session surge, the NASDAQ and S&P 500 managed to eek out ↑0.03% and ↑0.90% gains, respectively, in what was an extremely volatile week.
A fairly uneventful week from a capital markets perspective. Biopharma stocks lagged broad market price performance, continuing a trend that has been established for many weeks now. And it's not just psychedelic stocks which have been lagging: the Nasdaq Junior Biotechnology Index, for example, is now down over 50% from the 1,837.79 high water mark set nearly a year ago (February 8). While that index's decline has been more gradual, it exemplifies the deep bear market that has beset "risky" biopharma stocks over the past several quarters. The trend has simply been more acute in psychedelic stocks, which have an elevated risk profile.
The price action in MindMed was another example of the negative momentum facing the sector. After gaining approved for the first commercial study of LSD in more than 40 years, the stock surged 19.79% on 7-month high daily volume, only to give the entire move back two sessions later. Once again, positive news became the dumping ground of investors looking for an exit door. Another example of bear market doing bear market things.
With that said, the sector did have its share of positive price action, with four companies achieving double digit weekly returns. They are as follows: MSET +24.19%, PHRX +22.22%, LVT +11.54%, MNMD +11.36%, MMED +9.24%, SILO +8.45%, PLNT +5.13%, ENBI +4.35%, CYBN +4%, PHRM +3.77%, TRIP +3.45%, SPOR +3.17%, MCUR +2.86%
| | | | | | |
| --- | --- | --- | --- | --- | --- |
| Company | Ticker | Price ($) | Weekly Change (%) | WoW Volume Trend | Market Cap (s/o) |
| GH Research | GHRS | 15.81 | -8.02 | ↔ | US$822.4M |
| ATAI Life Sciences | ATAI | 4.94 | -6.08 | ↓ | US$791.8M |
| COMPASS Pathways | CMPS | 14.78 | -6.27 | ↔ | US$616.7M |
| Mind Medicine | MNMD | 1.04 | 11.82 | ↑ | US$472.5M |
| Cybin Inc. | CYBN | 1.03 | 0.98 | ↑ | US$168.1M |
| Field Trip Health | FTRP | 1.72 | -7.52 | ↑ | US$99.7M |
| Numinus Wellness | NUMI | 0.61 | -3.17 | ↑ | C$124.3M |
| Revive Therapeutics | RVVTF | 0.231 | -3.75 | ↓ | US$73.7M |
| Mindset Pharma | MSET | 0.77 | 24.19 | ↓ | C$69.9M |
| Small Pharma | DMT | 0.215 | -10.41 | ↓ | C$68.3M |
| Awakn Life Sciences | AWKN | 2.05 | -11.25 | ↓ | C$50.2M |
| Mydecine Innovations | MYCOF | 0.142 | -23.24 | ↓ | US$37.1M |
In the news…
atai Life Sciences launched Invyxis, a wholly owned platform company committed to developing new chemical entities (NCEs) and to further pioneering next-generation mental health treatments. Invyxis will bring medicinal chemistry tools and comprehensive biological screening approaches to atai's growing enterprise of drug discovery and design.
Awakn Life Sciences announces the filing of a patent application for a new chemical series of entactogen-like molecules, further strengthening Awakn's intellectual property portfolio and pipeline for the treatment of a broad range of addictions.
Colorado activists have filed revised versions of a pair of 2022 ballot initiatives to legalize psilocybin and create licensed "healing centers" where people can use the psychedelic for therapeutic purposes. The move comes as state lawmakers have introduced a separate bill to require a study into the efficacy of plant-based psychedelics.
Cybin Inc. announced that Adelia Therapeutics, a wholly-controlled subsidiary of Cybin, has achieved the milestones identified as Y1, Q4 (iv), Y1, Q4 (v) and Y2, Q1 (vi) as contemplated by the terms of a contribution agreement dated December 4, 2020.
Cybin Inc. also announced that it will report financial results for its third quarter ended December 31, 2021 on Thursday, February 10, 2022.
Filament Health announced that its wholly-owned subsidiary Psilo Scientific has been included in Health Canada's list of licensed psilocybin producers. The SAP allows health care practitioners to request for patients, on an emergency basis, access to drugs that are not yet approved in Canada, such as psilocybin and psilocin.
Mindset Pharma has entered into a pharmaceutical manufacturing agreement with a leading contract development and manufacturing organization, for the production of pharmaceutical grade batches of Mindset's next-generation psilocybin drug candidate, MSP-1014.
Mydecine Innovations announced a partnership with Combat Stress and the King's College London to utilize psilocybin as part of a psychoactive-assisted psychotherapy treatment for post-traumatic stress disorder in veterans. Combat Stress will be one of several sites for Mydecine's upcoming clinical trials.
Novamind announced that it has closed its previously announced private placement to an institutional investor of its common shares and warrants to purchase common Shares for gross proceeds to the company of approximately CAD$5 million.
Oregon lawmakers have taken a proactive step to ensure that equity is built into the policy change with a new bill.
Revitalist Lifestyle & Wellness announced it has published a proprietary diagnostic scale integrating the neurologic sequela of mental health conditions and chronic pain syndromes.
The United Kingdom's Medicines and Healthcare Products Regulatory Agency has granted an "Innovation Passport" to the drug MDMA in the treatment of post-traumatic stress disorder.
Universal Ibogaine has entered into an agreement with Psygen Labs to secure a supply of GMP ibogaine for use in its planned future clinical trial for opioid use disorder and ongoing ibogaine detox treatments at its clinics.
A bill proposing to decriminalize the possession of certain naturally-occurring psychedelic drugs — also referred to as entheogenic plants — for clinical use in Virginia has been delayed until 2023.
2. Oklahoma Republicans File Bills To Decriminalize Psilocybin And Encourage Research On Medical Benefits
Two Republican Oklahoma lawmakers recently filed bills meant to promote research into the therapeutic potential of psilocybin, and one of the measures would further decriminalize low-level possession of the psychedelic.
Reps. Daniel Pae (R) and Logan Phillips (R) introduced the legislation last week. The proposals are designed to give the legislature different options with similar scientific study objectives, but a key difference is that Pae's would also decriminalize possession of up to one and a half ounces of psilocybin by making it punishable by a fine.
To streamline studies into the substance, the 26-year-old lawmaker's proposal would explicitly authorize research institutes to obtain psilocybin and use it for investigations into treatment efficacy for 10 different conditions, including post-traumatic stress disorder (PTSD), severe depression and opioid use disorder.
1. Sensible Policy on Psychedelic Drugs is Growing More Common
Chad Kuske was a Navy SEAL for 18 years. When he retired, he found himself "struggling with depression, substance abuse and anger". Various treatments had failed, until another ex-SEAL suggested psilocybin, the consciousness-altering compound in "magic mushrooms". "It basically changed my life forever," Mr Kuske says. "I realized that I'd been living in my own personal hell and I was keeping myself there by my own choices and I had the power to change that."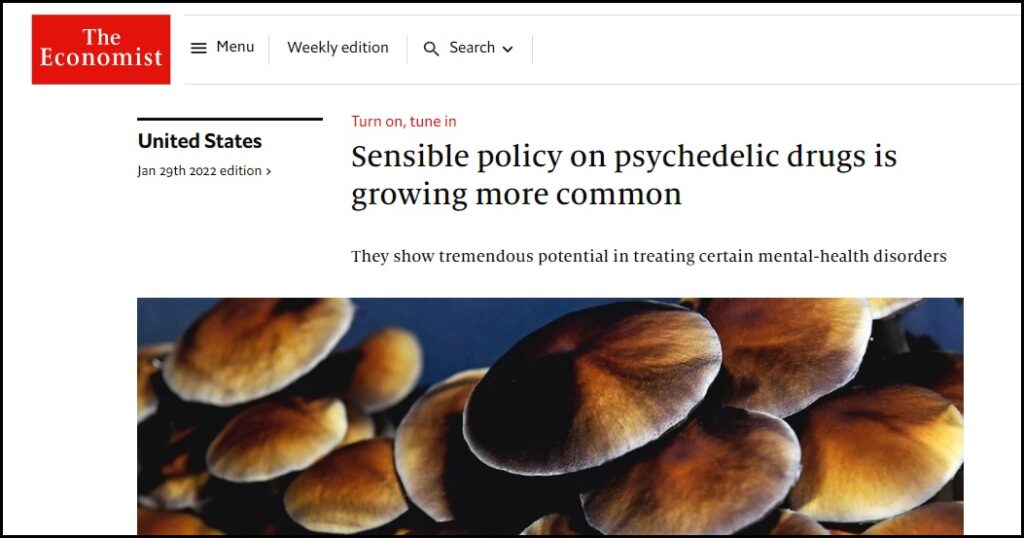 Mr Kuske's experience is not unusual. Scientists began studying the potential for psychedelics to treat mental illness more than 60 years ago, before anxiety over the drugs' countercultural popularity in the 1960s shut down research. Thankfully, it has restarted—and studies are showing that psychedelic drugs have potential in treating several thorny mental-health problems.
__________
TDR: Although just an editorial piece, the fact that it was published in The Economist is reassuring. Founded in 1843, The publication was first circulated by Scottish economist James Wilson to muster support for abolishing the British Corn Laws (1815–1846), a system of import tariffs. Gradually, the newspaper's coverage expanded further into political economy and eventually began running articles on current events, finance, commerce, and British politics.
The Economist is considered one of the most influential mainstream publications among the global corporatist elite—often carrying viewpoints similarly held by establishment types. The fact that the article harbors favorable viewpoints on psychedelic medication is an inference that the industry is supported by influential political and corporate power brokers. Investors can gain confidence that the research behind psychedelics—not politics—will determine its ultimate fate. And that's the way it should be.