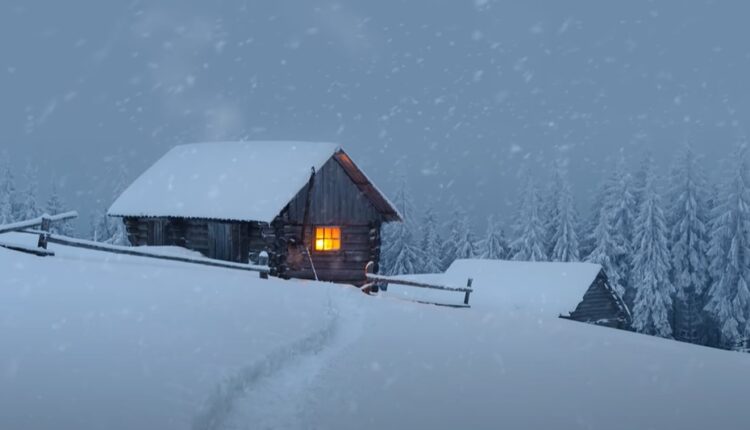 TDR's Top 5 Psychedelic Developments For The Week Of January 3
Welcome to TDR's review of the Top 5 Psychedelic developments for the week of January 3. Aside from presenting a synopsis of events, we provide market commentary to summarize the week that was for publicly-listed companies.
5. MindMed Successfully Completes Phase 1 Clinical Trial of 18-MC
Mind Medicine (MindMed) Inc. (NASDAQ: MNMD) (NEO: MMED) announced the completion of its Phase 1 clinical trial of 18-MC, the Company's non-hallucinogenic proprietary derivative of ibogaine, being developed for the treatment of indications linked to opioid use disorder. The trial was completed in December 2021 with topline results expected in early 2022.
The growing opioid crisis claims over 75,000 lives each year and impacts more than we'll ever know. While ibogaine has been used and studied as a treatment for opioid addiction, its efficacy, while promising, has been overshadowed by significant safety concerns. Our proprietary molecule, 18-MC, has indicated an encouraging safety profile and preclinical efficacy data setting the stage for our Phase 2a proof-of-concept study in individuals undergoing opioid withdrawal. We expect to initiate this study in early 2022, which will evaluate the safety, tolerability and efficacy of 18-MC in mitigating the symptoms of opioid withdrawal

Robert Barrow, Chief Executive Officer and Director of MindMed
4. Psilocybin Services Would Be Legalized In Washington State Under New Bill
A pair of Washington State lawmakers this week introduced legislation that would legalize what the bill calls "supported psilocybin experiences" by adults 21 and older. If enacted, the Psilocybin Wellness and Opportunity Act would allow individuals to consume products containing psilocybin and psilocin, the two main active ingredients in psychedelic mushrooms, under the support of a trained and state-licensed psilocybin service administrator.
Mason Marks, a senior fellow and project lead on the Project at Psychedelics Law and Regulation at Harvard Law School who helped to draft some sections of the bill, told Marijuana Moment that it "builds on the momentum of previous psilocybin policy reform efforts in Seattle and across the country."
The new statewide Washington bill would establish a legal, regulated psilocybin industry available to all adults of legal age.
__________
Psychoactive Duration Of Various Psychedelic and Legal Substances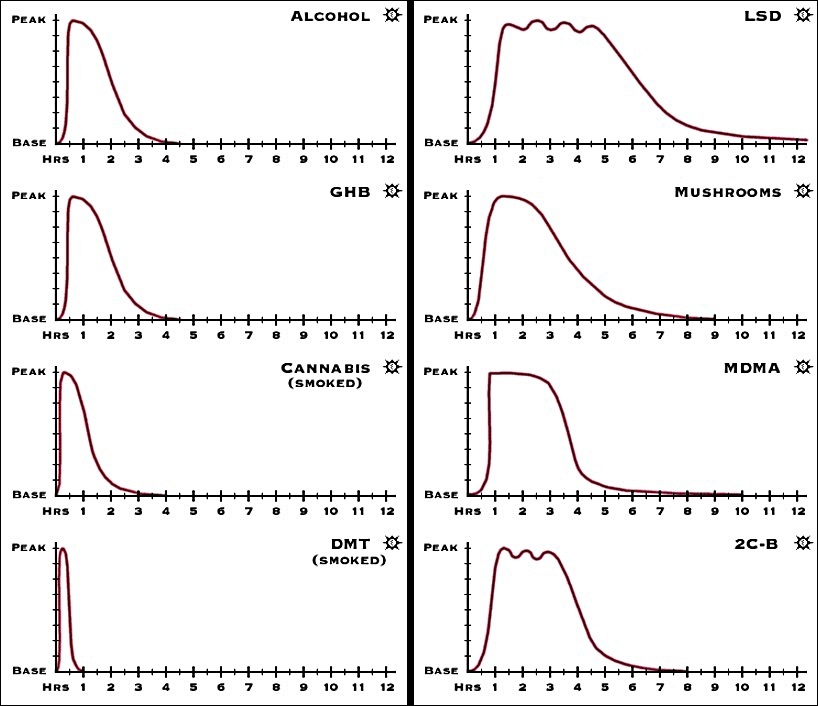 __________
3. More of the Same: Psychedelic Stocks Decline To Start 2022
The psychedelic sector lost ground this past week, with the Horizon Psychedelic Stock Index ETF (PSYK) falling ↓8.08% on declining volume. This marks the 8th weekly decline over the past 9 overall, as 2022 starts on a familiar note. The performance decline in PSYK was largely inline with BioPharma in general, with the Nasdaq Junior Biotechnology Index (↓9.35%) and Nasdaq Biotechnology Ishares ETF (↓7.90%) both failing sharply as volatility roiled the broad markets.
Lost in the morass of continued selling was an important sector milestone. Mindset Pharma announced a collaboration with The McQuade Center for Strategic Research and Development, LLC (MSRD)—established by Otsuka US Pharmaceutical—that will support the development of psychedelic medicines. MSRD has made an upfront cash payment of US$5 million to develop novel medical psychedelic compounds through Phase 1a and Phase 1b clinical trials, with possible collaboration expansion in the future. This marks the first time that Big Pharma (proxy) has made a direct investment in the sector—a non-dilutive one no less.
In better times, this might have had a sentiment-boosting effect on some of the juniors—many looking to raise money against a backdrop of equity prices that a near 52-week lows. But it wasn't to be: Mindset Pharma itself sold off on the announcement—although it was a sell-on-news reaction following a moderate bid-up into the event.
Bear market doing bear market things, as we like to say.
| | | | | | |
| --- | --- | --- | --- | --- | --- |
| Company | Ticker | Price ($) | Weekly Change (%) | WoW Volume Trend | Market Cap (s/o) |
| ATAI LIfe Sciences | ATAI | 6.42 | -15.85 | ↑ | US$1.03B |
| GH Research | GHRS | 18.68 | -19.93 | ↑ | US$971.1M |
| COMPASS Pathways | CMPS | 18.87 | -14.61 | ↑ | US$787.4M |
| Mind Medicine | MNMD | 1.23 | -10.86 | ↓ | US$558.5M |
| Cybin Inc. | CYBN | 1.07 | -10.83 | ↔ | US$174.0M |
| Field Trip Health | FTRP | 2.10 | -14.63 | ↓ | US$121.6M |
| Numinus Wellness | NUMI | 0.57 | 7.54 | ↔ | C$116.6M |
| Revive Therapeutics | RVVTF | 0.244 | -8.95 | ↓ | US$77.7 |
| Small Pharma | DMT | 0.24 | -25.00 | ↑ | C$76.2M |
| Mindset Pharma | MSET | 0.80 | -5.88 | ↑ | C$70.2M |
| Awakn Life Sciences | AWKN | 2.85 | 7.54 | ↑ | C$69.6M |
| Mydecine Innovations | MYCOF | 0.112 | 1.63 | ↓ | US$22.9M |
In the news….
Awakn Life Sciences announced that management, the Board of Directors and key shareholders have voluntarily entered into a Lock-up Agreement extension of their equity ownership with respect to approximately 11,500,000 shares or 46.1% of the issued and outstanding shares of the Company.
Braxia Scientific has entered into a securities purchase agreement with institutional investors for a private placement of its common shares and common shares warrants for gross proceeds of approximately CAD$3 million ($0.10 unit; warrants $0.125 for a period of five years following the issuance date).
Cybin Inc. has achieved the milestone identified as Year 2 Q1 (v), as contemplated by the terms of a contribution agreement dated December 4, 2020.
Entheon Biomedical has announced the submission of the regulatory package for its upcoming Phase 1 Clinical trial, EBRX-101, to the ethics committee of the BEBO Foundation for the Assessment of Ethics of Biomedical Research
Field Trip Health announced that it will begin making applications for Canadians in need to access psilocybin-assisted and MDMA-assisted therapy through Health Canada's Special Access Program.
A study published in the Journal of Psychopharmacology found that 10 mg and 25 mg doses of psilocybin were generally well tolerated when given to up to six participants simultaneously and did not have any detrimental short- or long-term effects on cognitive functioning or emotional processing
Levitee Labs announces the formation of a Medical Advisory Board consisting of experts across a diverse group of fields, including addiction, mental health, drug development, compounding, chronic pain, policy, neurology, and psychedelics.
Mind Medicine announces the resignation of Stephen Hurst from his role as a Director of the Company's Board of Directors.
Novamind Inc. unveiled its clinic design concept to accommodate the unique requirements of psychedelic-assisted psychotherapy. The Design Concept will launch first in Novamind's Park City, Utah location, and later across Novamind's de novo clinics. Select design elements and principles will be integrated within existing clinic locations.
Optimi Health reports the successful completion of the Health Canada inspection on December 21, 2021. The company is in close contact with the regulator and welcomes finalization of the process in the coming weeks.
Red Light Holland has received the second report, produced by Shaman Pharma Corp. and CCrest Laboratories Inc. under a Health Canada Controlled Drugs & Substances license.
2. Mindset Pharma Receives Big Pharma Proxy Investment To Develop Psychedelic Medicines
The McQuade Center for Strategic Research and Development, LLC (MSRD), a member of the global Otsuka family of pharmaceutical companies, and Mindset Pharma Inc. (CSE: MSET) (OTCQB: MSSTF) announced a collaboration that will support the development of psychedelic medicines. MSRD has made a strategic investment to support the discovery and development of novel chemical entity assets of Mindset, a drug discovery and development company focused on creating optimized and patentable next-generation psychedelic medicines to treat neurological and psychiatric disorders with unmet medical needs.
MSRD will financially and operationally support the development of two families of Mindset's novel medical psychedelic compounds through Phase 1a and Phase 1b clinical trials. MSRD has made an upfront cash payment of $5 million USD to Mindset and under the terms of the agreement. MSRD and Mindset may agree to expand the collaboration to continue to develop the compounds as pharmaceutical products.
1. Health Canada's Special Access Program Will Now Allow Doctors To Request Patient Access To Psychedelics
Long-awaited amendments to Health Canada's Special Access Program have finally been made, potentially opening the door to less onerous access to the medical access of psychedelics like psilocybin and MDMA for patients in need. The amendments reverse regulatory changes made to the Special Access Program in 2013 that prohibited access to restricted drugs, including psychedelics. The program allows physicians to request access to drugs that are not available for sale in Canada for patients in medical need on a case-by-case basis.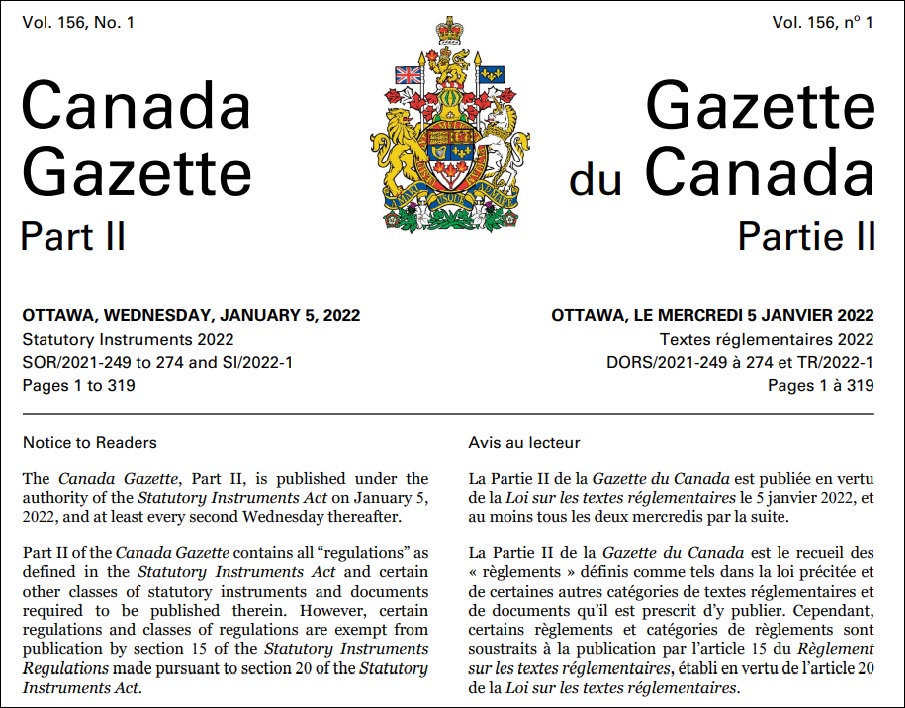 Following a December 2020 Notice of Intent from the department of health to amend the Food and Drug Regulationsand the Narcotic Control Regulations, the amendments to the program officially went into effect this morning and were published in full in the Canada Gazette.
On behalf of patients, healthcare practitioners can request access to psychedelics through the program when there is data to support the safety and efficacy of the treatment, and once other therapies have failed, are unsuitable, or are unavailable.