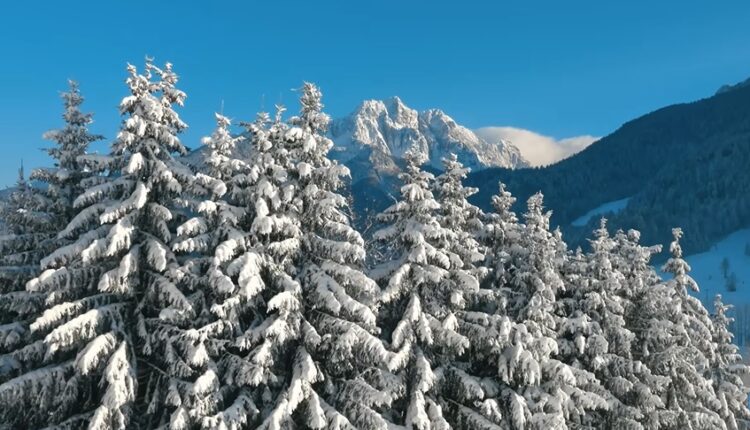 TDR's Top 5 Psychedelic Developments For The Week Of January 30
Welcome to TDR's review of the Top 5 Psychedelic Developments for the week of January 30. Aside from presenting a synopsis of events, we provide market commentary to summarize the week that was for publicly-listed companies.
5. Washington Senate Bill Seeks To Legalize Psilocybin For Therapeutic Use
Alike the state of Oregon, Washington could be the latest state to legalize psilocybin or 'magic mushrooms,' for therapeutic use. But, unlike Oregon, Washington legislature is hearing a Senate Bill on the proposal. Senate Bill 5263 does draw some parallels to Oregon's law but also has some differences.
On January 30, the Senate Committee on Labor and Commerce heard testimony from the bill's sponsors, and people for and against the proposed law.
SB 5362 wouldn't require clients to have a specific diagnosis to receive psilocybin treatment. Additionally, clinics aren't the only places that could administer the drug, private residences, veteran's facilities and houses of worship could also apply for psilocybin administration licensure.
4. Numinus Receives Clinical Trial Application Approval from Health Canada for Experiential Psychedelic-Assisted Therapy Training using Psilocybe Cubensis Tea
Numinus Wellness Inc. (TSE: NUMI) (OTCMKTS: NUMIF) announced that it has received approval from Health Canada for its experiential training study that will test the safety and clinical efficacy of whole Psilocybe cubensis tea for therapeutic use, and enable practitioners to further their understanding of psychedelic-assisted therapy through experiential training.
The clinical trial will initially be conducted at Numinus' clinic in Vancouver, and will begin selecting volunteers in the next several weeks. Study subjects will be selected from practitioners who have trained or are currently training to provide psilocybin-assisted therapy through Numinus' Practitioner Training Program or other approved training programs.
Initial results from the study are expected to be published in the second half of 2023.
__________
Awakn's Chief Research Of Psychedelic Medicine Explains Why He Believes Ketamine Is A Psychedelic Drug, Even If Not In The Classic Sense
__________
3. Psychedelic Stocks Rise As Positive News Flow Continues For The Sector
The psychedelic sector rose moderately this week, as reflected by the Advisorshares Psychedelics ETF (PSIL)↑4.58%. The performance outperformed peer biopharma indices such as the Nasdaq Junior Biotechnology Index↑1.03% and Nasdaq Biotechnology Ishares ETF↓0.46%, which finished mixed. The NASDAQ 100 ↑3.17%and S&P 500 ↑1.38%rose again, despite a muddled earnings season which has seen several high-profile companies miss earnings estimates and another Fed rake hike.
Here's how the Health Care (Biotechnology) sector performed:

Notable Gainers
In the news…
Alto Neuroscience announced a $25 million equity investment by new investor, Alpha Wave Ventures. This brings Alto's total Series B funding to approximately $60 million and total equity capital raised to approximately $100 million since the company was founded in 2019. In addition, Alto recently entered into a credit facility with K2 HealthVentures for up to $35 million.
Apex Labs announced approval by Health Canada of a Phase 2b trial.
ATMA Journey Centers, a Canada's leading psychedelic-assisted therapy training provider, announced their intent to form an affiliate partnership with The Linden Medical Centre.
Australia's biggest research trial using psychedelics to treat depression to commence in 2023.
Colorado: The governor of Colorado has named members of a Natural Medicine Advisory Board that will help inform psychedelics policy after voters approved a ballot initiative to legalize entheogens and establish psilocybin "healing centers" last year.
Cybin Inc. has received approval from an independent ethics committee in the Netherlands to initiate first-in-human dosing of its proprietary deuterated N,N-dimethyltryptamine (DMT) molecule CYB004 through a protocol amendment to its ongoing CYB004-E Phase 1 trial.
Documentary about the experimental use of psychedelics to treat former Navy SEALs' traumatic brain injuries and PTSD is in the works. The project, produced by Participant, Actual Films and Chicago Media Project, will depict U.S. special operation veterans as they seek the controversial, transformative treatment.
Field Trip Health & Wellness has received approval from the Financial Regulatory Authority for its shares to commence trading on the OTCQB Market in the United States under the symbol "FTHWF" effective February 2, 2023. Field Trip will continue to trade on the TSX Venture Exchange under its existing symbol "FTHW".
Irwin Naturals has secured a credit facility as of February 1, 2023 with its existing commercial lender for up to $60 million, with $40 million of it currently committed. The rate shall be variable based on the margins of the credit facilities.
Meme Of The Week
Mindset Pharma told investors that the US Patent and Trademark Office has granted allowance for another of its Family 1 patent applications, number 17/743,718, titled 'Psilocin Derivatives As Serotonergic Psychedelic Agents for the Treatment of CNS Disorders'.
Origin Therapeutics Holdings is buying Safe Supply Streaming Co. Ltd. as per a binding LOI with a formal agreement expected by the end of February.
PharmaTher Holdings announced that the FDA has granted orphan drug designation to KETARX (racemic ketamine) for the treatment of Rett Syndrome, a rare genetic neurological disorder.
Revive Therapeutics has entered into a research collaboration agreement with PharmaTher Holdings to evaluate the delivery of 3,4-Methylenedioxy​methamphetamine (MDMA) using PharmaTher's novel microneedle patch delivery technology.
Revitalist Lifestyle & Wellness announced that pursuant to the recent closed private placement, the company has issued 11,900,000 units at a subscription price of $0.05 per Unit, with each Unit comprised of a common share and one common share purchase warrant.
SABI Mind receives approval from the Health Research Ethics Board of Alberta (HREBA) to launch study sponsored by Clairvoyant Therapeutics investigating psilocybin assisted psychotherapy for the treatment of alcohol use disorder.
Section 56(1): Acting to curb an unprecedented and deadly overdose crisis in the province, the government of British Columbia passed an exemption—Section 56 (1)—intended to curb the toxic illegal supply of drugs. On Tuesday, Jan. 31, 2023, the measure officially went into effect.
Silo Pharma announced that the U.S. Patent and Trademark Office has issued U.S. Patent 11,491,120, titled "Pharmacological Prophylactics Against Stress-Induced Affective Disorders in Females."
Small Pharma has received a Notice of Allowance from the United States Patent and Trademark Office for United States patent application no. 17/680,411. Once issued, the patent will provide composition of matter protection for a group of deuterated compounds of N,N-Dimethyltryptamine (DMT), as well as protection for therapeutic compositions and uses of the specified compounds.
Terran Biosciences has filed patent applications for novel compounds designed to be given as a single oral dose, avoiding first-pass metabolism, and releasing high levels of the original active molecule in the brain.
Trudeau government has tabled a bill that will delay by a year an expansion of medically assisted dying to people with mental disorders as their only underlying condition. The bill seeks to delay the expansion until March 17, 2024.
University of California, Davis has launched the Institute for Psychedelics and Neurotherapeutics to advance basic knowledge about the mechanisms of psychedelics and translate it into safe and effective treatments. The new institute will bring together scientists across a range of disciplines and partner with the pharmaceutical industry to ensure that key discoveries lead to new medicines for patients.
Virginia Bill to reschedule psilocybin and create Board to study therapeutic access heads to senate floor: The Senate Education and Health Committee passed the legislation from Sen. Ghazala Hashmi (D) in a 14-1 vote.
2. Psychedelics Bills Filed In Four More States As 2023 Reform Efforts Heat Up
Another series of psychedelics reform bills have been introduced in states from New Hampshire to Hawaii, building on the movement that's seen exceptional activity in the 2023 session.
The proposed legislation ranges in scope, but legislators across the aisle are making their interest in the issue clear this year.
More than a dozen psychedelics bills have been filed in legislatures throughout the U.S. in recent weeks—from modest proposals to establish advisory boards that would study the issue to broader ones that would legalize substances like psilocybin for therapeutic use.
1. Australian Health Authority To Allow Psilocybin And MDMA Assisted Therapy For Depression, PTSD
From 1 July this year, medicines containing the psychedelic substances psilocybin and MDMA (3,4-methylenedioxy-methamphetamine) can be prescribed by specifically authorised psychiatrists for the treatment of certain mental health conditions.
The Therapeutic Goods Administration (TGA) will permit the prescribing of MDMA for the treatment of post-traumatic stress disorder and psilocybin for treatment-resistant depression. These are the only conditions where there is currently sufficient evidence for potential benefits in certain patients.
Prescribing will be limited to psychiatrists, given their specialized qualifications and expertise to diagnose and treat patients with serious mental health conditions, with therapies that are not yet well established. To prescribe, psychiatrists will need to be approved under the Authorized Prescriber Scheme by the TGA following approval by a human research ethics committee. The Authorized Prescriber Scheme allows prescribing permissions to be granted under strict controls that ensure the safety of patients.